The bright and dark sides of camera phones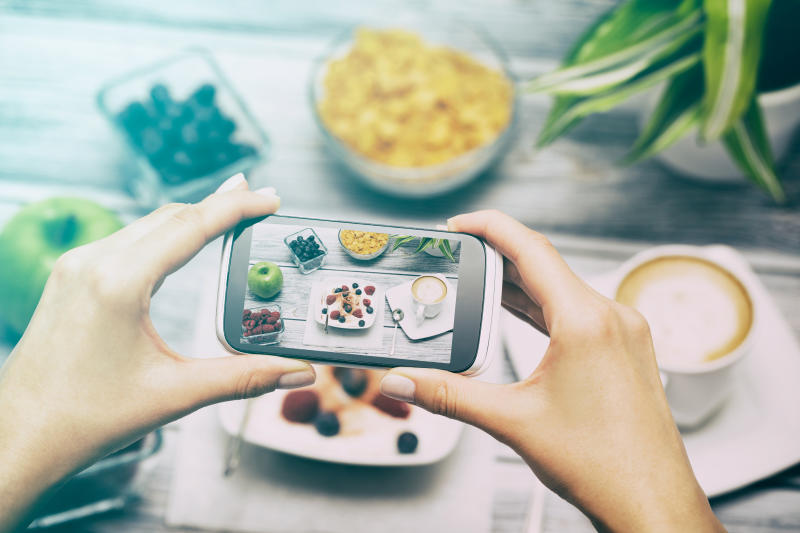 A while back, I wrote on this column why it is becoming very difficult to sell hard work and persistence to today's youth.
My opinion was that social media has presented to the youth the veiled persona that is the 'socialite' who seems to have it all. The socialite gives the impression of a get-rich-quick life, way beyond the reach of most of their peers.
They post pictures of opulence that their peers can only dream of. Consequently, many young people have come to loath the long and winding road to wealth creation as we have known it. They would rather follow the carefully framed lives of the social media millionaires, the source of the wealth notwithstanding.
Perhaps one of the most revolutionary gadgets to ever hit the communications field is the camera phone. This prized possession is a double-edged sword. It has revolutionised how we communicate with friends and family. At the height of the global pandemic, the camera phone came in handy, many a times giving the feeling of presence and togetherness even in isolation.
We called and spoke to each other 'face-to-face' and attended business meetings where we put on our cameras and were able to deliberate on serious issues, effectively keeping organisations and institutions running, albeit remotely.
We have used the camera phone to not only document, but also archive experiences in still photos and videos in what is now becoming the norm. The camera phone user has captured details of events of public interest in ways that only they can. They have helped provide critical evidence in cases involving police brutality, graft, sexual and gender violence, cruelty against children and other vulnerable groups, among others. They have stood in the gap for victims in situations where it would otherwise have been the victim's word against a sometimes all powerful aggressor.
On the other hand, the camera phone seems to have replaced our conscience and taken away our ability to be in the moment and truly enjoy life. In fact, nowadays many people have to watch the playback of their videos to experience events they were part of, because they were too busy recording them to actually be present. We have seen people pay more attention to taking photos and recording events than helping a person in danger.
The thrill of recording a potentially 'viral video' has replaced the human instinct to, for example, step in and save lives. Besides, the camera phone user has captured and shared gruesome pictures and videos with little regard for family and friends of the subjects. People have recorded information meant for private consumption and aired it on social media platforms for all and sundry to see.
Fortunately, or unfortunately, the camera phone is here to stay. In fact, it is getting more advanced every day. With little chance for proper monitoring by the regulatory agencies, we can only hope that the users of these technologies will learn to fight the temptation to use them for destruction and put them to proper use, especially where decency and human dignity is at stake. Whether the phone is a useful medium of communication or a weapon of mass destruction depends entirely on the user.
Dr Kiambati is a communication trainer and consultant, Kenyatta University