Stop lip-service to MSMEs, fund them better to grow the economy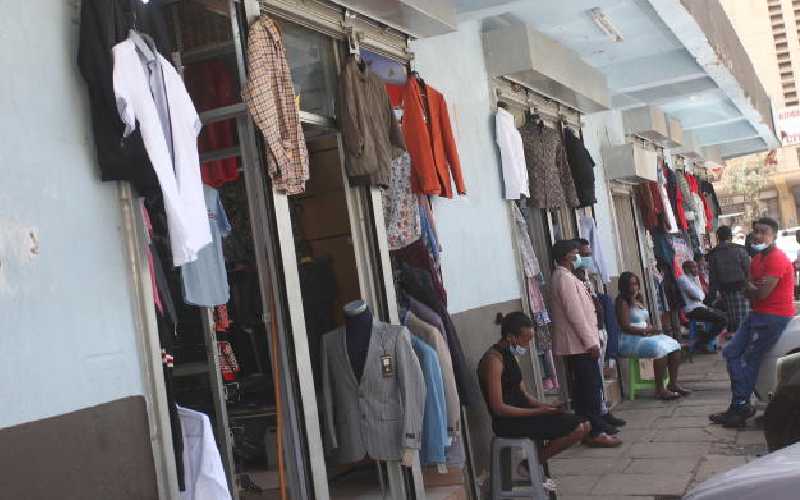 Kenya may not industrialise unless we make drastic changes. Not just to policy – which is wrong because it promotes importing machines and tools. We must also match policy pronouncements with action. Here is why.
This year's Africa Industrialisation Week celebrations were held in Nanyuki, Laikipia. A joint effort of the State Department of Industrialization and Laikipia County Government, the choice of word – celebration – is both hopeful but misleading. African industry, particularly micro and small, is struggling. Begging the question, can, or will Kenya industrialise?
Industrialisation requires deliberate policy and most importantly deliberate action. It will not take place by happenstance. Nor by simple policy pronouncements. You may recall that we had a Sessional paper on industrialisation by 2020. Today, we have Vision 2030 aimed at making us a middle income and industrialising country.
On the micro, small and medium enterprise (MSME) side, we are on our 6th sessional paper, starting at Sessional paper no. 10 of 1965. Loved and vilified in equal measure, it emphasised access to credit for emergent African entrepreneurs, leading to the expansion of development finance institutions (DFIs).
Among the DFIs were Small Enterprise Finance Company (Sefco), Kenya Industrial Estates (KIE), Industrial Development Bank (IDB) Development Finance Company of Kenya (DFCK, now Development Bank of Kenya) and the Industrial Commercial and Development Corporation (ICDC).
That was followed by Sessional paper No. 1 of 1986, No. 2 of 1992, No.)) 2 of 2005 and the current Sessional Paper No. 5 of 2020 on promoting small enterprises for wealth and job creation.
However, our policy pronouncements have not been backed by action. And when we act, it is often in contradiction with the intended outcome.
Take credit to small businesses for instance, compared to credit to the public sector. The latter is growing at three to four times faster annually. Meaning the public sector is crowding out the private. In addition, huge appetite for credit by government results in high interest rates. When government is willing to pay 12 per cent on her borrowing, why would a commercial bank lend a small business at a rate lower?
To explore the contradictory nature of government action, let us examine what it is doing to enhance access to credit by small manufacturers. The government has offered a paltry Sh3 billion partial guarantee, under which current lending by banks is reportedly in the Sh500 million range. Secondly, government is folding up all state-owned development finance institutions listed above, ostensibly to build one bigger and sustainable one.
Kenya Industrial Estates (KIE) is lending approximately Sh1bil lion annually, a tiny fraction of what is required. I estimate that Sh150-200 billion is needed annually, to go beyond lip service and meaningfully finance small businesses.
The current Sessional Paper No. 5 of 2020 on promoting micro and small enterprises for wealth and employment creation says there are 7.4 million MSMEs in Kenya, employing 14.1 million Kenyans.
But the combined resources with KIE (Sh1bn), Industrial Development Bank (Sh300m), ICDC (Sh500m), Development Bank (Sh400m), and State Department of Industrialisation (Sh1bn) are about Sh3 billion annually.
Compare that to the National annual budget at Sh3 trillion. Even 1 per cent of that would be Sh30 billion.
So, the sector that employs 93 per cent of the labour force receives about 0.1 per cent of the annual resource allocation.
The total resource allocation to all MSME focused institutions at the national level is less than the Sh3.3 billion economic stimulus that one county (Laikipia) and partnering banks have availed to small businesses to finance working capital, for recovery from Covid-19 effects.
In the Laikipia economic stimulus lending, most (83 per cent) of borrowers are micros, taking loans of Sh500,000 or less, with the biggest group (49 per cent) taking Sh100,000 or less. Thus, the average loan size is Sh200,000. This places the financing need for the 7.4 million MSMEs at Sh1.5 trillion. Since not all businesses borrow at the same time, it brings the annual estimate to the Sh150-200 billion range.
Nowhere are our actions more contradictory to the stated outcome, than in relation to the manufacture of machines and tools. In every legislation, from export processing zones act to the special economic zones act, imported machinery is given tax preference to the detriment of locally manufactured ones. As a result, it is cheaper to import such basic items as motors, pumps, cutting, folding and bending machines.
To assist micro and small businesses to mechanise and automate, we must repeal all these laws that force them to import machinery and tools. Further, we should enable the more sophisticated fabricators to make those machines and tools.
In most towns, you will find primary engineering workshops capable of producing the sort of machines that secondary engineering workshops in turn use to make, for example, agricultural processing machines such as mixers and fillers.
All these MSMEs pay three times (Sh21) per unit of electricity compared to their competitors in the far East. To ensure competitiveness, we must bring down that cost.
That requires serious reform of the energy sector, which should begin in reducing the dominance of the distribution monopoly.
The writer is Laikipia County Governor. @NdirituMuriithi?