Rethink TVETs in the context of climate change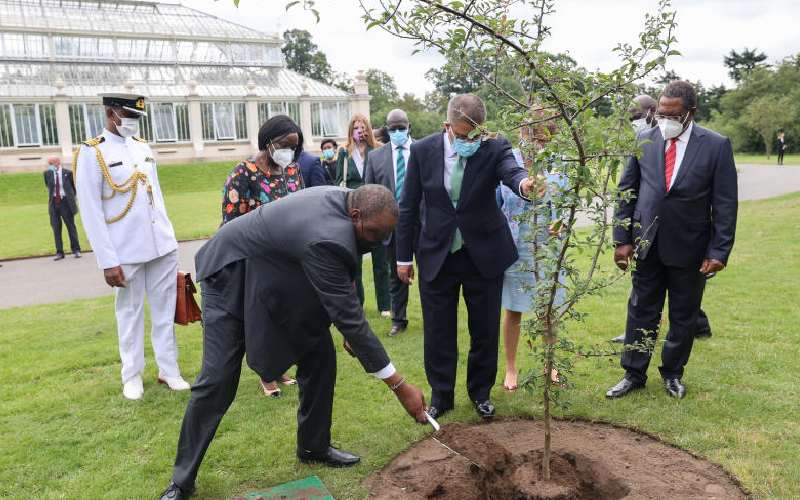 As the world converged in Glasgow for COP 26 (Conference of Parties to the UN Framework Convention on Climate Change), some pertinent issues on climate change have been discussed to achieve net-zero emission by 2050.
COP26 is the biggest climate summit since the Paris Agreement in 2015. It comes at a pivotal moment for the planet as countries hope to hit the gas on transition to a fossil-fuel-free economy. This year's summit marks the first five-year interval after Paris, a deadline for countries to demonstrate tangible progress and ratchet up climate change ambitions.
Kenya is participating in the conference where the country profile was presented as an evidence base to inform the production of Net Zero Future visions. Addressing the conference, President Uhuru Kenyatta vowed to make Africa's voice on climate finance heard.
Kenyan activist Elizabeth Wathuti also made a compelling appeal for action based on the disproportionate impacts and climate challenges that Africa already experiences.
In the education and training sector, UNESCO-UNEVOC has been advocating for effective transmission of knowledge and skills needed to mainstream climate response.
To achieve this, UNEVOC is assisting TVET agencies and institutions in development of green strategies to transform their learning and training environments, in fulfilment of their role in skilling learners, upskilling professionals in green job sectors, and re-skilling those affected by job losses due to the green transition and the recent Covid-19 pandemic.
TVET can address knowledge and skills challenges to achieve the SDGs as well as transmit the right mindset and attitude among trainees and the future workforce.
The emphasis should be now on greening of occupations with a focus on high-skilled, well-paid jobs such as in the renewable energy industries, energy efficiency and mass transit as well as other skills in agriculture, eco-tourism and waste management.
This requires repositioning TVET institutions to supply the experts and technologies required to operate a green economy.
The writer is the Director-General TVETA and transport emissions expert. [email protected]