Why coups are no longer fashionable in Africa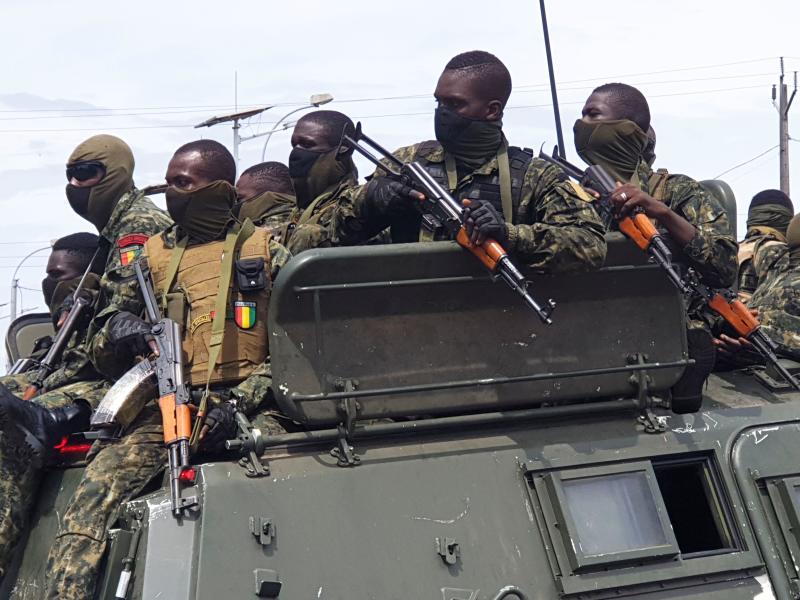 ANC leader Musalia Mudavadi recently warned that the gloomy relationship between President Uhuru Kenyatta and his deputy William Ruto would affect and divide the disciplined forces.
I thought it was a reckless statement by a national figure and since then, there has not been any meaningful reaction to it. I would like, therefore, to clarify a few things concerning that kind of thinking.
One, the president is the commander-in-chief of the Armed Forces of the Republic of Kenya and directly in charge of all the police and other paramilitary units, which are all apolitical. And as a matter of fact, our military and police are among the most organised and disciplined in Africa–South of Sahara. That is why unlike West Africa, it has not been easy or possible to have a coup d'état in Kenya.
Secondly, the president does not compete for loyalty with his deputy. They are not two equals and I don't understand this idea where people keep on discussing the president and deputy as if they are two equal principals. They are not. This is a creation of the media that should be discarded. It is the one that has deeply divided the country where people think and see them as equals. So let's not look at the two as if they are co-presidents. It is wrong.
I just returned from West Africa after attending a colloquia on politics in West and North Africa. Having been the only delegate from East Africa, I keenly watched and listened to the discussions. I realised that in the next few decades, Africa is going to be governed particularly badly. This is for two reasons. One, there seems to be a decline in the democratic rule of law and discourse on human rights not only in Africa, but globally. We have seen the rise of benevolent dictators whose leadership styles seem to have been somehow legitimised.
Secondly, there has been a return of extension of term of office for many African leaders, especially in West Africa, and this is causing jitters among the citizens and the military. Presidents that have changed their countries' constitutions to eliminate the two-term limit include Faure Gnassingbé (Togo), Yoweri Museveni (Uganda), Idriss Déby (Chad), Paul Biya (Cameroon), Paul Kagame (Rwanda), the late Pierre Nkurunziza (Burundi), and Abdel Fattah el-Sisi (Egypt), just to name a few. Changing the constitution to eliminate term and/or age limits for presidents and allow the incumbent president to unconstitutionally extend his mandate has been referred to as a constitutional coup.
Top in our discussions was the recent event in Guinea resulting in the ousting of President Alpha Condé. This event is the latest example of the army intervening in national politics in West Africa. The neighbouring Mali has had two interventions by the army in less than a year, the most recent one in May. In Niger, a coup was thwarted in March this year just days before a presidential inauguration. So, are military interventions becoming the new solution to problems in the continent? Where is the rule of law? Like in the 1970s, are these coups going to have a domino effect? Historically, there have been more than 200 such attempts in Africa since the late 1950s. About half of these have been successful.
Closer to us was a 2017 military intervention in Zimbabwe that brought Robert Mugabe's 37-year rule to an end. The resurgence of military coups in Africa under the current wave of democracy may not be entirely surprising to those familiar with scholarly debates as to whether or not democratisation reduces the risks of military intervention in politics.
In previous years, coups were in fashion, and the military had no qualms about their actions. But today, it is worth noting that the first thing most coup leaders do upon seizing power is declare a 'transitional government/authority' and quickly promise a return to civilian rule within a short time. That, in itself, implies that the military is attuned to what the reputable mode of governance should be.
Ironically, while we see military intervention in politics as old fashioned, many are seeing it as a solution to contemporary dictatorship and misrule.
All in all, the return of coups is dangerous and a threat to human rights and democracy. This phenomenon is best described as the backsliding on human rights. To what extent this happens can be seen in a country's application of the rule of law.
The rule of law is the basis that guards against excessive abuse of power by the government. It also guarantees that the State protects human rights and dignity. Statistical data suggests that indeed, backsliding on human rights is taking place globally.
As we speak, three to four countries in West Africa are staring at possible coups if serious measures are not taken into consideration. The African Union should not wait until a coup takes place then prescribe punitive measures against the military regime. The AU should take preventive measures to counter possible attempts to dethrone democracy.