Place of children in climate action unoccupied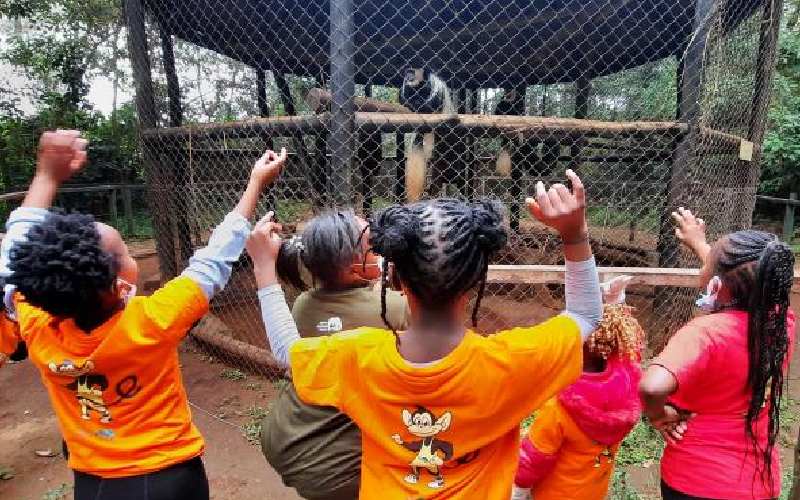 They remain almost entirely innocent in this whole equation of climate change, its causes and effects, yet they stand to suffer most when natural calamities occur.
Children; the ones we are most likely to stop from going to school if there is no one to send with that donkey to the only surviving river when drought bites. Chances always are that mama to such, if she is alive, will be unwell, pregnant or taking care of a baby; and the man out in the field manning emaciated livestock. It is also possible that such a child would be living with a grandparent, an ailing one, as parents either died of disease or conflict, considering that areas that have the worst manifestations of climate change are also more likely to suffer insecurity, as humans fight for resources.
That child, unaware of the diseases they expose themselves to, will play on dusty fields, drink untreated water, survive on wild fruits, sneak from displacement camps to go swim or fish in a flooded river, and drown, be bitten by a snake, or contract a disease. Sanitation, for such children, is always remote.
This, while children in places where natural calamities only appear in news live a normal life.
A child whose life is repeatedly disrupted by extreme weather will have to work much harder to make it in life, otherwise their future is doomed. Such a child's future is doomed because they won't have equal access to life's popular key: Education.
While there is only so much that can be done to reverse effects of climate change, we can disrupt its course by involving this so-called future generation in climate action.
Data has shown that children form 30 per cent of the world's population. Knowing that this big number is at the forefront of the climate crisis would be a good justification to making them part of the solution. And there are simple low hanging fruits.
Locally-led action preached to women's groups, farmers and pastoralists can be tailor-made for children in books, audios and videos in a language that appeals to them. Art, poetry and music can also be very useful.
Let us make older children, especially those in school, to understand existence and effects of climate change. The trust children have in teachers (if you have argued with your child over what teacher said then you know) makes this almost a guaranteed win. But first, we would need to enlighten the teachers themselves, in school and places of worship, to be able to even tell the difference between ozone layer and climate change.
With information, encourage children to keep seeds of fruits they eat and plant them in school to give them ownership.
Children can also be involved in cleanups and activities that promote safe environment, including responsible waste disposal.
Corporates and relevant ministries can also have contests, where best conservation ideas earn schools money, and children involved are personally motivated. What of having a Miss/Mr Environment pageant? It is possible.
Lynet is a Quality Assurance Editor at Standard Group