Laundromats save the day for you and city's middle-class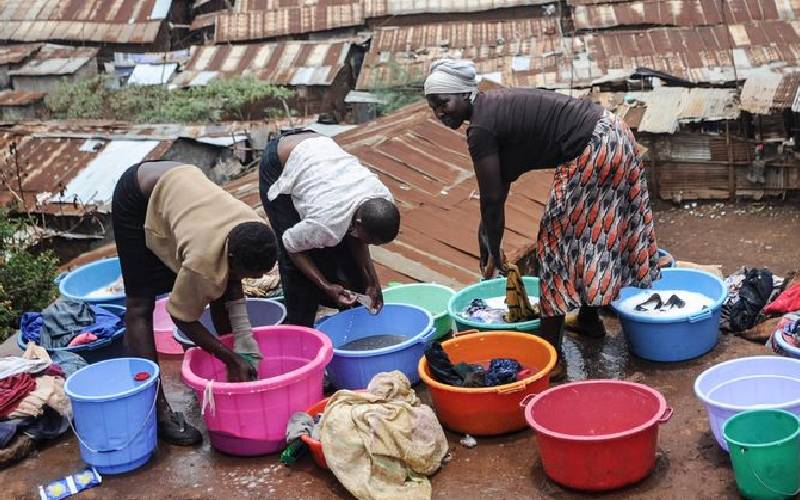 The number of 'Nairobians' using 'Mama fua' services as we call them is slowly diminishing due to the rise of a new laundry solution.
This is a model where you take your week's laundry to a nearby laundromat and in a couple of hours they are done and sparkling clean at an affordable cost.
A laundromat is a simple concept where you provide reliable, efficient, commercial washers and dryers in a retail space and request payment for usage of the machines.
This is different from dry cleaners as the latter uses solvent to wash while laundromats use ordinary soap or sometimes high-end commercial detergents.
Currently, there are less than 30 laundromats in Nairobi with a few in other parts of the country. The country has also seen increased global investor appetite to support Kenyans set up this noble business concept.
In 2018, Alliance Laundry systems set foot in the country and have supported a few businesses. In 2019, Mr Jeff injected Sh3 million to establish laundry hubs in Kenya.
Late 2020 also saw LG partner with existing laundromat owners to launch high end laundromat in Buru Buru to tap into the growing business opportunity with plans to open more soon.
It is no secret by that Kenyans are looking for technologically based solutions that are fast, reliable, convenient and affordable. While some existing laundromats are coin-operated, some aren't perhaps due to the high operational cost required to set up.
Ideally and in most developed markets, laundromats are set up with commercial machines but due to the high cost of buying the machines, some start-ups are using domestic washing machines and dryers with the hope of buying commercial ones with time.
In most laundromats, a duvet will cost between Sh600 and Sh1000, while a load of clothes – (measured in kilos – will average between Sh70 and Sh150).
The most interesting thing and perhaps most liked by customers about this laundry solution is the ability to turn around laundry in a very short time.
Usually, between one and two hours, the weather notwithstanding. This is so because of the high end commercial driers that quickly dry laundry in minutes after a rigorous spin cycle in the washing machine.
Gone are the days when you want to put your king size duvet in a basin and step on it with the hope that it will get clean after 10 or so minutes. Take it to a laundromat.