Future of air travel in the new age of innovation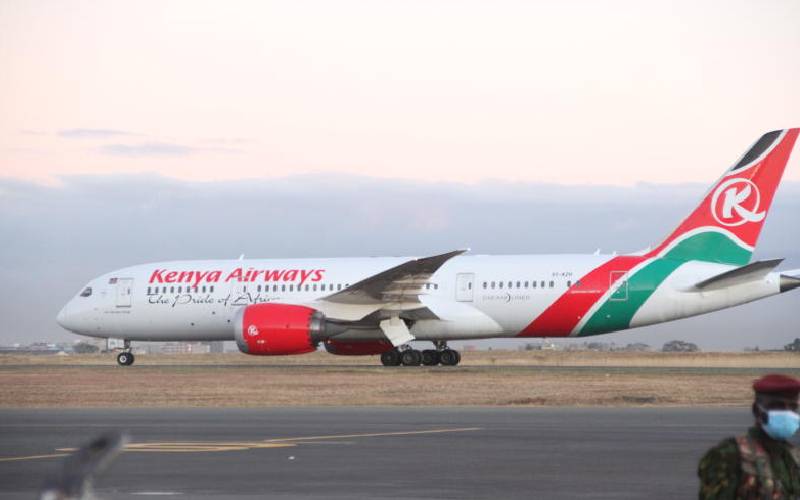 John F Kennedy once observed that the word "crisis" in Chinese language is composed of two characters, one representing danger, the other opportunity.
He may not have been entirely correct on linguistics, but the sentiment is true. A crisis presents a choice or rather, an opportunity. While the Covid-19 pandemic has caused disruptions to our society and economy, in the aviation industry it has highlighted need for innovation and diversification.
In 2019, Kenya Airways celebrated the highest ever passenger haul that had now dropped by over 60 per cent to 2.4 million. Like all airlines, we reported record losses in 2020. Statistics from IATA showcase that approximately 70 per cent of total passengers carried in 2020 were flown during the first three months, demonstrating the drop in demand as the global crisis deepened.
It is predicted that the pandemic will affect air travel demand for the next two to three years. The situational overview of the pandemic led us to create the Fahari Innovation Hub, a business innovation and incubation centre that allows for accelerated transformation of ideas into sustainable business opportunities.
As we are the only airline that has developed such in Africa, we are excited to have developed an enabling environment that provides knowledge exchange and impacts business operations.
Our aim is to contribute to sustainable development of Africa by empowering, partnering and co-creating cutting-edge ideas and strategies with local start-ups and the small medium enterprises (SMEs) ecosystem. We understand that connecting with start-ups SMEs is a key driver for meaningful change and mutual benefits, hence the need to partner, collaborate and continuously learn from each other.
Through collaborative efforts with the National Youth Council (NYC) and colleges, we invited students for a design challenge to award winners with a three-month apprenticeship programme.
During the apprenticeship, the students implemented their winning plans and end-to-end designs of the project. This included construction of the Hub which was done by 70 per cent recycled material such as desks and interior décor.
Students also had the opportunity to directly facilitate the logistics of the project in conjunction with Kenya Airways' procurement department.
In addition, GE Aviation committed Sh3 million in support of the initiative. The financial support catered for the cost of labour, logistics and facilitation as well as contributed to the general success of the project.
There is need to invent new ways for the future and empower our youth with the right resources that will enable them respond as flexibly as possible to changing times and diverse opportunities.
Leveraging and harnessing youth potential to design the Fahari Innovation Hub in fast-tracking the country's mission to use new, digital and environmentally friendly business models beyond flying is helping to shape Kenya's tomorrow. Through the Hub, we hope to see provision of upskilling, employment opportunities, and community growth as well as support to local universities, enterprises, and SMEs as we contribute to development of Africa.
Chief Executive Officer, Kenya Airways