President should intervene to end cases of enforced disappearances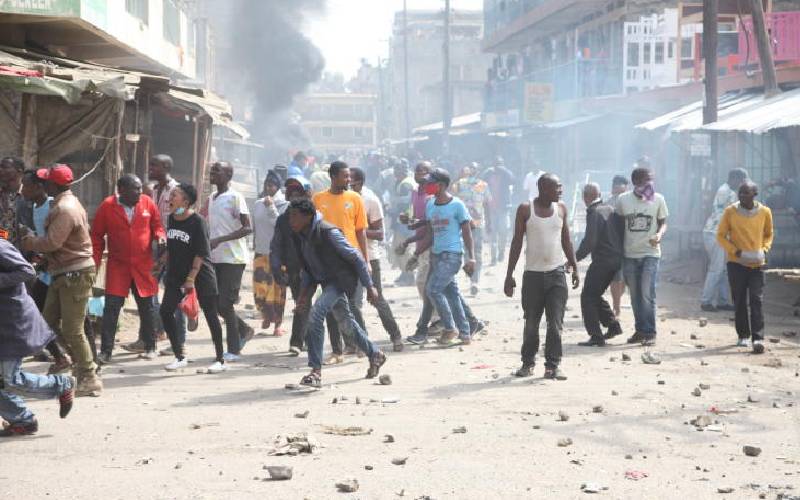 Muslim communities and leadership in Coast and North Eastern region have repeatedly raised concerns about mysterious abductions and executions as an additional tragedy to terrorism; one that dangerously breeds resentment, fear and mistrust that can hinder the collective task of tackling the former and other security menaces.
Nonetheless, cases of mysterious abductions and executions are not only becoming worrisomely rampant and boldacious, but also taking a new and disturbing dimension of targeting prominent persons.
Abdiwahab Abdisamad, a top academic and political analyst from North Eastern is the latest victim of the mysterious abductions. He was accosted and kidnapped in broad daylight in Nairobi by four unidentified persons and the reason for his kidnapping is still elusive. He has been featuring in various local and international media outlets to analyse the political affairs in the Horn of Africa region.
Prof Abdiwahab becomes the second analyst to go missing in recent times. Mwenda Mbijiwe, a retired major and a frequent security analyst, also disappeared mysteriously in June and is yet to be found.
Mwenda's disappearance happened soon after the geographically separated abduction, killing and dumping of the body of Somali American businessman and construction engineer Bashir Mohamud, whose charred car remains in Kajiado puzzlingly vanished the instant it became a crime scene. Bashir had commercial construction projects in the country that substantially saw him rub shoulders with some of the high and mighty.
This Gestapo-like tendency has also seen 11 dumped bodies of unknown persons recovered from Tana river and taken to Garissa County Referral hospital where similar mysterious deaths are reportedly overfilling the morgue space.
The public and media perception about the victims of these improper and unlawful actions is partly mired in controversy and subjective projection of criminality even when little is really known about the private lives of the affected people and their families.
It is even worse when the victim is identified as a Somali by tribe or Muslim by faith as the portrayal they would get is instantly that of a hell-bent extremist or terrorist.
Justifying these menaces in a country that is governed by the rule of law where one is supposed to be treated innocent until proven guilty in a court of law is wrong.
The good thing is that government has publicly dissociated itself with these clandestine activities. What is now needed is for the government, and especially President Uhuru Kenyatta, to order an investigation into the twin menaces of enforced abductions and extrajudicial killings and ensure that they are stopped.
I remember one MP from Garissa County who once argued that if the government does not know the perpetrators of these menaces then they should be allowed to deal with them as criminals who are not different from Al Shabab.
Even from a security perspective, there are no shortage of good solutions that make such expedient, yet detrimental methods a poisoned chalice. In cases of youth radicalisation for example, the best way out would be to find out what drives a radicalised person and get a countervailing remedy for them. It's a fact that no two people join terror groups for the same reasons. Issues of money, ideology, compromise of one's values, ego, revenge or coercion that are at the heart of the terror and radicalisation problem.