State has failed to fulfil its pledges on basic education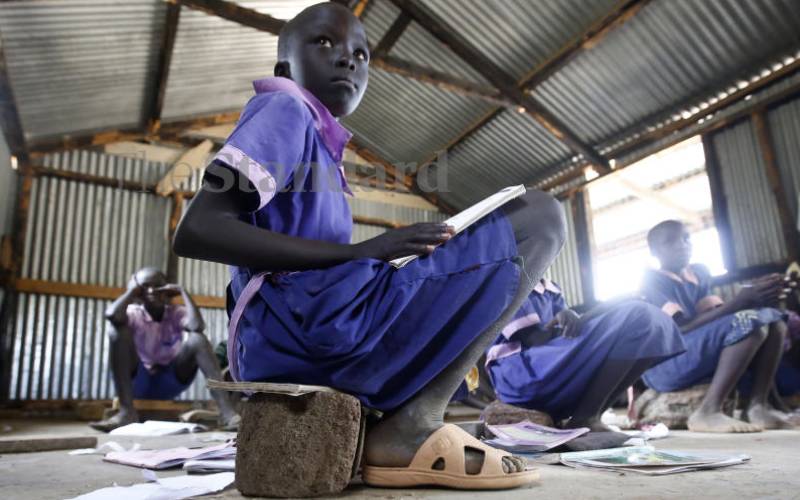 The government has, again and again, stated that it is committed to providing quality education for all – and that it has put in place measures to address access, quality, relevance and equity.
An independent audit of its performance in the past nine years, however, is in sharp contrast to the Education Review Report, which claims Kenya has made significant gains in basic education.
The government has failed miserably to deliver on its promise in line with global trends which dictate that education must respond to emerging social, technological and economic demands.
Embarking on education reforms in the absence of a well-defined policy framework anchored on a Sessional Paper approved by Parliament has led the government to draft erroneous policies on curriculum reforms, school infrastructural development, hiring of teachers, funding of education programmes and collection of data that could be used to improve the quality of education.
The much-touted Competency-Based Curriculum (CBC) is almost grounding to a halt due to bad policies. Challenges parents, learners, teachers and schools are facing are insurmountable under the current CBC implementation matrix. It should be noted that teachers are ill-trained on CBC and don't even understand what they are implementing. They lack necessary tools to effectively deliver on the new curriculum. Most parents lack awareness of CBC and are too poor to supplement learning and teaching materials.
It is saddening to learn that CBC content is loaded with irrelevance, peripherality and unconnectedness at the basic level with the false hope of learners acquiring competencies and skills. The unfortunate reality is that the new curriculum has failed to provide opportunities for learners to realise their full potential.
The survey reveals that the government has given in and there are no plans to construct 1.5 million classrooms to cater for the anticipated double intake of 2,571,044 Grade Six and Standard Eight learners expected to join Junior Secondary School in 2023. The available spaces presently are 1,081,900.
In one of the most expensive campaign pledges in Africa, Jubilee promised in 2013 to issue laptops to all learners joining primary school.
The programme was partially implemented after the government preferred tablets because laptops were too expensive and delicate. In Phase One, 1,168,798 tablets were distributed to 21,637 schools at Sh32 billion before the project ground to a halt.
Teacher shortage is growing. The shortage, which now stands at more than 300,000, has hurt students, teachers and the public education system.
The next president will have a herculean task of restoring the status and dignity of Kenyan education by reviewing the curriculum based on findings and recommendations of various commissions and task forces. The new government will have to secure adequate funding for educational programmes, expanding school infrastructure and hiring teachers.
Mr Sossion is a member of parliamentary committees on Education and Labour