Aviation industry shows signs of rising from slump caused by Covid-19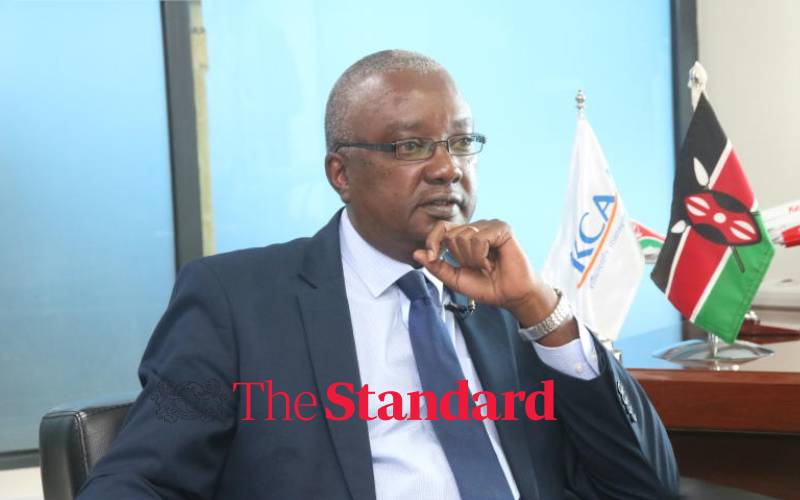 The aviation industry has been a major contributor to the Kenyan economy. Tourists arrive in the country by air. Similarly, a sizeable proportion of cargo is airlifted in and out of the country.
One such cargo is the much treasured Covid-19 vaccines. Indeed, aviation activities carry with them huge multiplier impacts to a country's exchequer by spurring economic activities in a significant manner.
However, in the last one year or so, the industry has been severely hit by the Covid-19 pandemic. In fact, billions of shillings have been lost through a slow-down that saw the industry almost come to a complete standstill.
Looking inwardly at our aviation industry, Kenya has on its aircraft register 1,600 aircrafts, with over 800 aircraft in active operation as of June 2021. Likewise, the country has 491 aerodromes/airstrips, including eight international airports. Before the pandemic, the growth of air transport had been consistent, offering opportunities, which led to economic growth as well as the improvement of living standards of Kenyans.
As we turn to the last quarter of the year, the aviation industry is gradually rising. Macroeconomic data on recent estimates of demand shocks, show that traffic forecast will return to 2019 levels in 2024 at a low growth rate of 3.6 per cent compared to 4.2 per cent before Covid-19.
These are credible estimates based on International Civil Aviation Organisation (ICAO) Global forecast. Domestic traffic growth is expected to resume to normal in 2022, based on the level of vaccination in the country; whereas, globally, international lags are envisaged up to 2024, mostly occasioned by reduced income for leisure travel and travel restrictions by countries.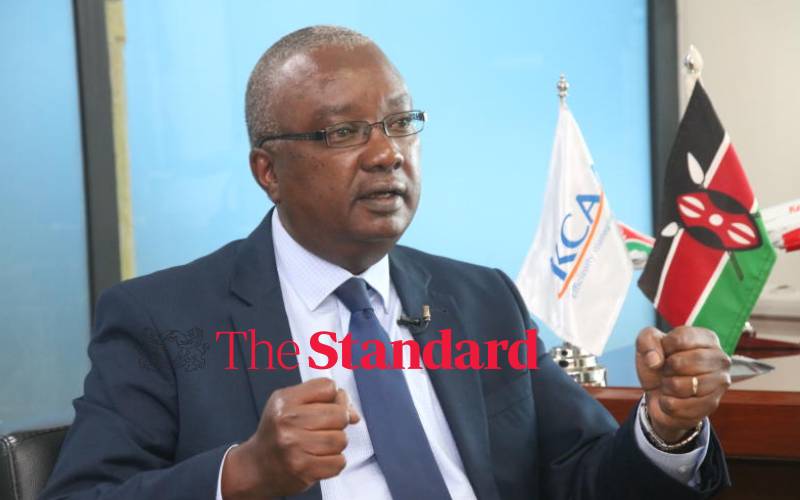 The average daily aircraft movements in Kenya is currently about 550 from 1,045 before Covid-19. Current daily international aircraft movements are 110 and domestic 440. Notably, recovery in air transport has however been slow since the lifting of the suspension of international passenger flights on August 1, 2020, which was further affected by restrictions imposed in March 2021.
As the aviation regulator, KCAA instituted several targeted measures to mitigate these impacts and to our delight, the industry has responded positively. For instance, the Authority provided exemptions and dispensations where full compliance with applicable aviation requirements were not possible.
This was done without compromising aviation safety and security. Commencing March 31, 2020, expiry periods for Air Operation Certificates (AOCs) were extended for six months, and thereafter, extensions were given on a case by case basis until it became possible to resume on-site inspections. This provided the much-needed reprieve to operators and the Authority's regulatory oversight capacity.
Working with aviation stakeholders, KCCA improved online interactions with the industry, and enhanced its website as a repository of essential aviation safety oversight documents and an online information. As the Country makes strides in controlling Covid-19, the aviation industry will no doubt bounce back. We envisage an aviation boon when full commencement of international air travel resumes, as people and businesses work to recover lost opportunities in 2020 and 2021.