Rid the market of dangerous mercury-laden skin-lightening cosmetics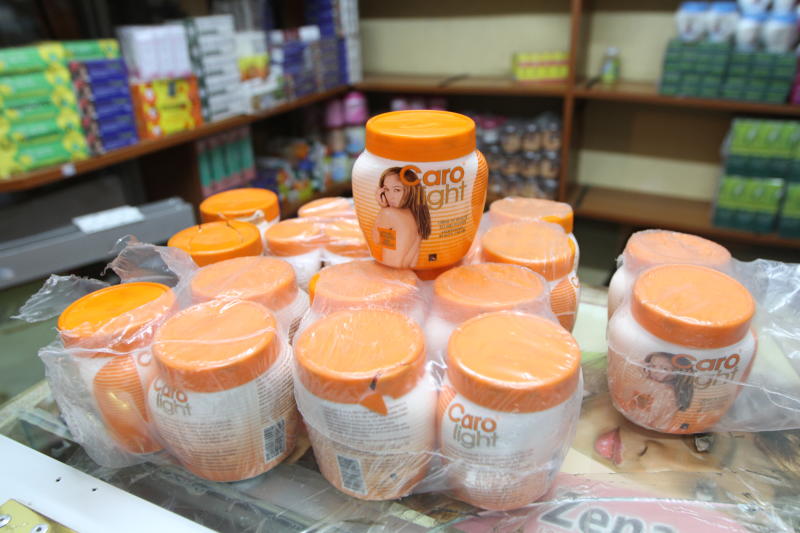 The illegal trade in mercury-laden cosmetics is still thriving in open markets in Kenya despite the adoption of the National Action Plan for the phase-out of products with added mercury.
Even after the prohibition of some of the skin-lightening products by the Kenya Bureau of Standards (Kebs) through gazette notices in 1988 and 2000, business seems to be booming more than ever. How skin-lightening products find their way into the country remains a mystery.
Majority of consumers are not aware of the dangers of using these cosmetics since in most cases mercury does not appear on the ingredients' list. One consumer told me that she was introduced to creams when she was in high school.
At the time, the term mkorogo was common and out of peer pressure, she fell victim because she wanted to join a beauty contest and drama festivals where she claims girls with lighter skins had a higher chance of being considered.
'I'm living as a prisoner in the name of beauty, they talk about drug addicts, but searching for a lighter skin has cost me a lot. I cannot do without them because my skin will have patches'. She was remorseful.
According to the World Health Organisation, the inorganic mercury that is contained in skin lightening products can lead to adverse health effects such as kidney failure, skin rashes, skin discolouration and scarring, reduction of skin resistance to bacterial and fungal infection, anxiety and peripheral neuropathy.
In Kenya, skin lightening products come in different forms including creams and soaps. The soap is usually labeled as an antiseptic soap and is to be applied at night in most cases. In order to understand this business and how convincing the sellers are, I entered one mall on River Road to inquire about face cream to lighten my face.
To my shock, I was told that the creams were bio and medicated and that I could get results in three days. In addition, the sellers tried to convince me to buy more creams and inquired if I needed an injection that would work even faster.
Mercury in soaps is eventually discharged into wastewater and can enter the food chain via fish and shellfish. If pregnant women eat contaminated fish, they can transfer the mercury to the foetus which can result in neurodevelopmental deficits in the newborn.
Some of the immediate side effects of using the creams include skin irritation and inflammation, itchy skin and a burning or stinging sensation.
Long-term effects include skin turning dark or too light, thinning of skin, visible blood vessels in the skin, scarring and kidney, liver or nerve damage.
The Minamata Convention establishes a limit of 1mg/kg (1 one part per million - ppm) of mercury in skin lightening creams. Yet many cosmetics products contain mercury higher than 1ppm to increase the whitening effect.
In a study by the Zero Mercury Working Group published in 2019, 158 samples of skin lightening creams were collected from 12 countries and analysed. Out of these, 95 (about 60 per cent) were found to violate the limit of one part per million (ppm) of mercury.
According to Griffins Ochieng, the Executive director at Centre for Environment Justice and Development, 'information on the hazards of skin lightening products in general must be provided to consumers.
Various agencies such as Kebs should educate the public on products that have been found with high mercury content. It's time Kenyans realised the dangers and embraced their natural beauty.