Why coalitions will be best bet for Kenya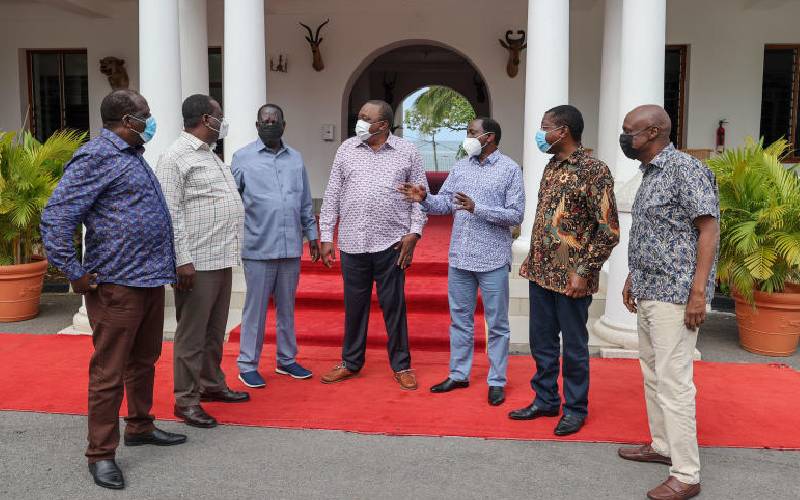 The biggest threat to Kenya is a takeover by people with neo-national socialist and Machiavellian tendencies who want to destroy the old order, systems and networks to rule. The result will be economic and social destabilisation.
In the meantime, One Kenya Alliance, ODM and Jubilee are working hard to put forth a roadmap for Kenya's progress through a formidable coalition. Coalitions bring heterogeneity, ideas, numbers and stability.
In 1960, the Kalenjin Political Alliance, the Maasai United Front, the Kenya African Peoples Party, the Coast African Political Union, Masinde Muliro's Baluhya Political Union and the Somali National Front were all collapsed to form KADU.
Similarly, KAU merged with Tom Mboya's Kenya Independent Movement to form KANU. In 1964, KADU dissolved and merged with KANU.
Kenya has had a history with alliances and coalitions. Pre-election alliances and coalitions are centred on personalities of the leaderships of the different political parties.
The impact of this is balkanisation of the country into political party zones and so called bedrooms. This is nothing but dividing Kenya into regions of single party dictatorships. This goes against the quest for national cohesion and unity and furtherance of our democracy.
Historically, the most successful coalitions have been those in which parties merge before elections. Therefore, the most logical move is for Wiper, ANC, Ford-Kenya, ODM and Jubilee to dissolve and merge with KANU.
A new KANU resulting from the merger will embark on putting up policies that would enable economic and social transformation through wealth creation and inclusion. This is what will lead to the conclusion of the independence process.
The cases of President Uhuru Kenyatta and the late President Daniel Moi, as perceived political greenhorns who turned into kingmakers, are not an isolated example.
In Daniel Kahneman and Jonathan Renshon's famous article "Why Hawks Win," they argued that 'hawks' (bloodthirsty politicians who are disposed to warfare) will always seem more convincing than 'doves' (meek and modest politicians).
However, they also agree that "doves" are often the smartest and will always win in 'Wars of Attrition." In the basic game theory, doves always win by adopting a strategy of waiting for a random time period. So, it's in the waiting.
An arrangement in which under a newly formed KANU provides a platform for all presidential candidates to seek the presidency through KANU, if successfully executed with the patronage of President Kenyatta will guarantee stability, reduce tribalism, enhance national cohesion and ultimately lead to total independence of Kenya.
Coordinator KANU International Network and Nyanza branch