Our athletics stars deserve more respect and State care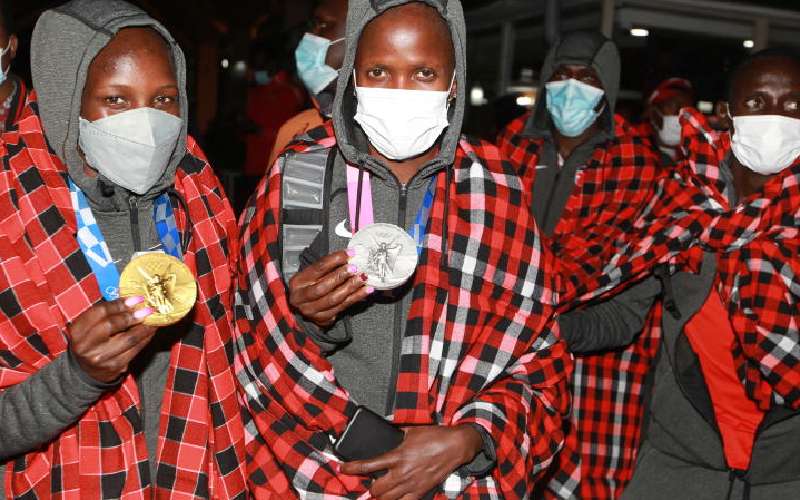 That health workers would fly from the US to offer free medical care to our athletics legends is a huge indictment on our nationhood and the Government.
It is a pity watching veteran athletes thronging a clinic in Eldoret, walking using sticks while some looking weary after travelling several miles to get free medical check-up. This is in sharp contrast to the glittery trophies in their houses and the dusty medals hanging on the walls. They are always in unkempt clothing. Although we applaud the team of American medics – that comprise orthopaedic and sports doctors –currently offering free medical services to our legends, the Government should be the first.
The legends, most of who competed in 1960s to 1990s, boast rich sporting CVs but have been suffering from ailments for years. This is in spite of an Act of Parliament providing for recognition of heroes and establishment of a National Heroes Council. The Act, however, has not been in force since 2014 though the National Heroes Council was appointed last year.
It is time to walk the talk and treat sporting heroes with honour by taking care of their basic needs, for those who cannot afford. Indeed, it is unfortunate that some of our athletes from international assignments have endured travel hitches and treated shabbily. For instance, world marathon champion Ruth Chepngétich arrived in Tokyo just hours before the start of the race. She then had drop from the race midway.
Olympic Games preparations started many months ago and there was no reason to delay her arrival. For the umpteenth time, the National Olympic Committee of Kenya and Ministry of Sports have not disclosed the number of officials who travelled with the team to Tokyo.
Such secrecy brings back memories of London (2012) and Rio (2016) Olympic outings, where there were claims of misappropriation of funds and mistreatment of athletes.
The cold reception accorded to part of the team that landed on Wednesday is another case in point. Their arrival looked contrary to how our neighbour Uganda and other countries like Botswana and Namibia treated their teams.
The Ugandan celebration stole the limelight as the medalists were on vehicles atop rooftops. They were also rewarded with cars, houses and cash. It's high time we rethink how we honour and utilise our sports legends as Kenyan brand ambassadors.