Is it okay to allow matatus to carry at full capacity?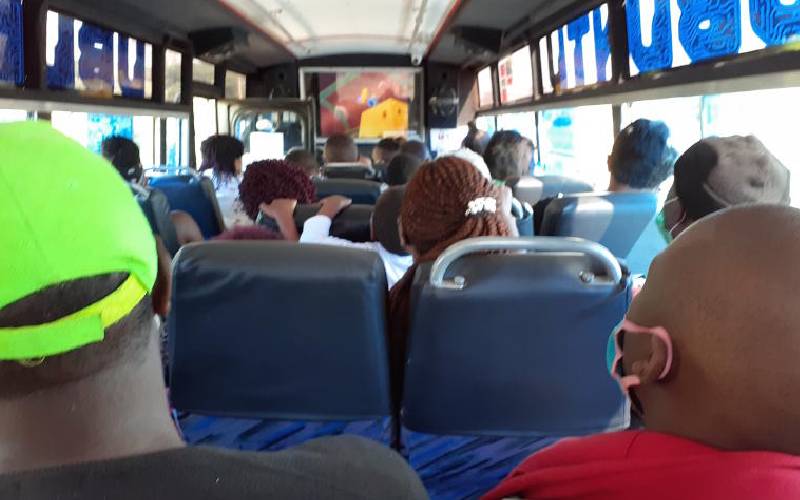 The Covid-19 pandemic has hit the global as well as our local economy and has adversely affected the lives of citizens negatively.
This is due to the measures taken by governments to control the spread of the deadly virus. In Kenya, public transport has been hit as the partial lockdown slowed down the movement of people from different counties.
This led to unemployment of many young people who worked in the transport sector. Youth form the bulk of our most productive population.
Their livelihood, through decent work, is important for the wellbeing of our society. That's why I support the decision to allow public service vehicles (PSVs) to carry passengers at full capacity. It will bring back the sacked youths back in business.
Further, PSVs carrying passengers at half capacity has adversely affected the entrepreneurs and reduced their profits.
But while I support the decision, the Covid-19 protocols must be strictly observed.
Cynthia Njeri Kariuki is a woman leader, Nyeri County