Why you must walk or cycle away from lifestyle diseases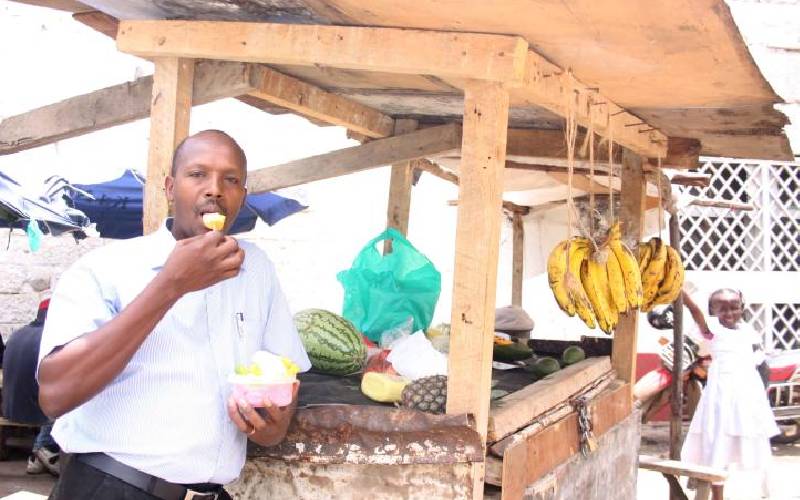 Last week, I participated in Jamii Telcom's 57km Faiba na Marafiki walk. The goal was to raise awareness on healthy living. Interestingly, this critical point on healthy living was driven home right there during the walk.
I was struck at how most young people who started the walk dropped out even before the 15th kilometer mark. Considering that 75 per cent of Kenyans are below the age of 35, their general unfitness could be a health timebomb waiting to explode.
According to the World Health Organisation (WHO), more than 80 per cent of the world's adolescent population is insufficiently physically active. These are the same young people who grow up into unfit and consequently unhealthy adults.
According to WHO, non-communicable diseases kill 41 million people each year. This translates to 71 per cent of all deaths globally. Among these non-communicable diseases are lifestyle diseases that can be largely prevented through proper nutrition and fitness. WHO further reveals that globally, one in four adults do not meet the global recommended levels of physical activity. As such, if people across the world were more active, then five million deaths could be prevented annually.
Evidently, we must become more physically active if we are to prevent diseases from ravaging our bodies. Among the elderly, exercise helps to keep Alzheimer's disease at an arm's length. Among children, exercise helps in tackling attention deficit disorder. This was revealed in a study published by the pediatrics journal. To drastically step up our health and wellness, I suggest that we retrace our steps to the days of our grandfathers and fathers when walking was the main mode of transportation.
We must stop perceiving walking as something that you only do when you have no money for bus fare or your car has broken down. As a matter of fact, employers need to institute walk/cycle-to/from-work days when their employers will be encouraged to dump car keys, matatu or boda boda rides and simply walk or cycle to work. Walking is one of the easiest and most convenient ways of integrating physical activity into our lives. Every time we walk, we are engaging various critical muscles in our legs. In addition to its cardiovascular fitness benefits, walking also improves our mental health.
Apart from walking, cycling is the other simple but powerful physical activity that we should embrace. If anything, we must mainstream cycling here.
In Netherlands, almost a quarter of all trips are made by bike. As a result, there are more bikes than people in the country. This doesn't just happen automatically since the Dutch Government invests over Sh65.3 billion into biking infrastructure every year. This investment aids widespread biking, widespread savings and extensive health benefits.
Kenya needs to follow in Netherland's cycling tracks. We need a law that will make it mandatory for all new road constructions to have cycling lanes. In the same vein, we also need to enact and enforce legislation encouraging and protecting cyclists in urban centers. A few years ago, researchers discovered that biking injects more years into our lives. The researchers focused on Tour de France which is a grueling, premier cycling event that is held annually in France. The research showed the former professional riders lived to 81.5 years compared to the general population's 73.5 years.
This proves that jumping onto our bikes can definitely help one to rider longer in the journey of life. So the next time you are driving your car or riding in a matatu and see those cyclists or foot-travelers outside your window, don't feel sorry for them. Envy them and emulate them.
Whether it is cycling or walking, we need to become more physically active not just occasionally, but regularly because it also makes us smarter. A 2011 review of studies confirmed that exercise boosts brainpower! In the meantime, look out and join me in participating in the next Faiba na Marafiki walk as we think and act green!