Creative thinking can boost hotel business during pandemic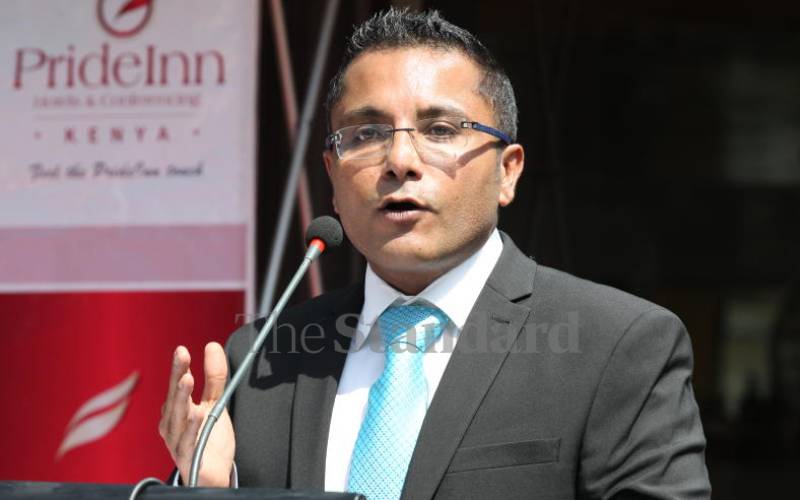 The pandemic has finally made evident that revenue management is not about analytics and crunching numbers only, but a lot about being creative to tackle the evolving needs of our customers.
When times get rough, seizing every single revenue opportunity that can positively impact the bottom line can be a life saver. If we change our perception of the hospitality business from being less about just selling rooms and more like retail business, we will look at our hotels with brand new eyes and will discover revenue opportunities we did not realise existed.
In the course of the Covid-19 pandemic, over three-quarters of available rooms have gone unsold every week in Kenya only. With so much unsold space, hotels have had to become creative with their offers and packages. Out-of-the-box thinking is the only way to survive this "Black Swan". But how can hotels get the best out of their spaces? What new ways of selling rooms and ancillary products should the industry implement to be successful in 2021-22?
Hardship sparks creativity. We have been forced to fundamentally rethink revenue generation during this crisis. Many successful concepts have started with putting the guest at the centre and looking at what (s)he really wants right now, not what we traditionally like to sell (a room night with breakfast). What our guests have needed more than ever in the last year is a quiet space to work, an escape from everyday life and simply a real experience as quarantine measures started to relax.
This has opened the door for great opportunities in renting out rooms or spots in lobbies as office spaces, creating safe in-room dining packages in markets where restaurants were closed but hotels were still allowed to serve food to their guests, and finally staycation packages with spa or dining experiences included. It's been amazing to see what's possible, when it has to be. I'd hope to see this mindset survive well beyond Covid times.
To continue to find new sources of revenue and new ways of selling, you need that magical combination of data and creativity. The data will help to guide you to the opportunities while the creativity tells you how to take advantage of them. Understanding guests' needs and desires, travel purposes and the value proposition of your property is still the basis for developing products and offers that will resonate.
This part should be straightforward. The challenge, in my view, will be fostering and sustaining creativity. The extreme challenges and constraints caused by the pandemic required us to look at the business completely differently - and simply not allow us to "fall back" on more well-known and well-tried revenue-generating methods. Keeping this mentality as jurisdictions begin to open up and more "traditional" use of the space is permitted will be a challenge.
Hoteliers should get as many new voices into the discussion as possible to continue to bring fresh perspectives. "What if" thinking could make things better. "What if" our wedding business suddenly went away? "What if" we had to remove half the furniture in the lobby? "What if" we had a terrace instead of a parking lot? Keep pressure on the team to think differently and new opportunities will present themselves.
Mr Hasnain Noorani is the Group Managing Director, PrideInn Hotels and Conferencing.