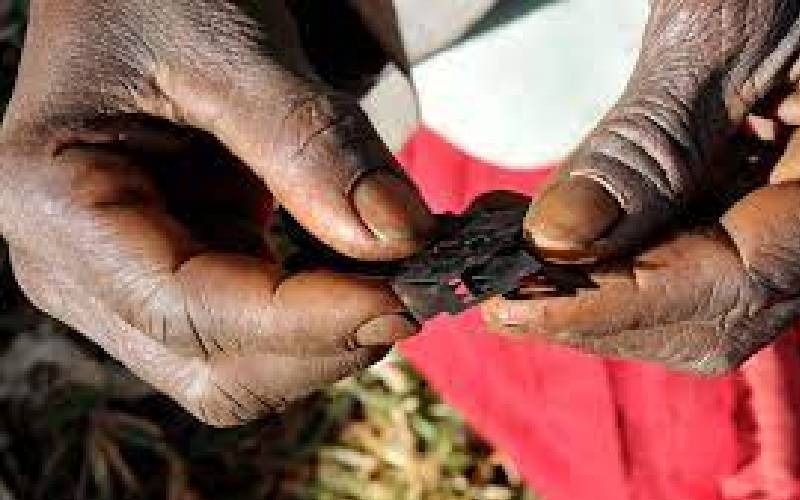 After a year and a half of discussion and consultation, the Generation Equality process culminated in Paris, France. Months after the opening summit in Mexico City, heads of State, international organisations, including the United Nations, civil society and private sector leaders presented concrete commitments to substantially advance gender equality in the next five years
President Uhuru Kenyatta was among the Heads of State in Paris who formalised their commitments and those of their countries to the world on June 30. By doing so, he confirmed Kenya's leading role in the fight against all forms of Gender-based violence (GBV), including Female Genital Mutilations.
But by co-leading the dedicated Action Coalition on GBV, Kenya not only set ambitious targets for itself: rather, it took an active part in designing our global objectives and our global ambition to eradicate harmful practices and negative behaviours.
The Covid-19 pandemic added another dimension to the Summit. The health crisis has worsened existing gender inequalities in many respects, including access to livelihoods and to education.
Quarantine, lockdown, and curfew have favoured domestic sexual, physical and psychological violence, an increase in early pregnancies as well as the perpetration of FGM, while making it more difficult for survivors to seek help. A year after the beginning of the pandemic, a UN-Women report on Covid-19 impact on gender equality in Eastern and Southern Africa showed an 8-times increase in the number of calls to the Kenyan hotline on violence against women.
It takes a concerted effort from relevant stakeholders, national and local authorities, police and healthcare services, NGOs, neighbours, friends and family members, to prevent the abuse and rescue the victims.
Information dissemination, education and sensitisation of both women and men, girls and boys, are absolutely critical to put these issues under the spotlight. Equal and effective access to justice for women is another area where progress is much needed, but Hon Martha Koome's appointment as Kenya's first-ever female Chief Justice feeds immense hope in that regard.
Despite a concerning context, we are hopeful that significant change is within reach. Existing policies on Gender and Development, legislation on FGM eradication, sexual and gender-based violence and human trafficking have brought about measurable progress before the pandemic. The proportion of women aged 14 to 49 having suffered FGM came down from 38 per cent in 1998 to 20 per cent in 2020, according to UNICEF estimates. None of this would have been achieved without the hard work on mindsets: in 2014, 93 per cent of women and 89 per cent of Kenyan men were strongly opposed to FGM, a study finds. The generalisation of Alternative Rites of Passage following the ban of FGMs in 2011, and strong educational efforts in schools have also greatly helped.
We are hopeful that similar progress can resume in the post-pandemic world. The concrete commitments laid out by President Kenyatta on May 28th are meant to tackle the gaps.
All forms of GBV should be tackled with the same severity and determination, from physical and sexual violence to child marriage and FGM. Police, healthcare workers, teachers, judges should not only be sensitised, but also properly trained.
The ratification of new international instruments could complement a better implementation of existing laws, combined with new regulations to promote a more integrated approach to GBV and FGM.
Finally, Kenya has shown strong leadership at the regional and international levels, as a member of the United Nations Security Council and as the chair of the East African Community. We wish to encourage the Kenyan authorities to use these prominent positions and Kenya's encouraging record to promote a progressive roadmap on GBV and FGM across the region, as an inspiration to others.
Signatories: Aline KUSTER-MENAGER, Ambassador of France to Kenya, Erasmo MARTINEZ, Ambassador of Mexico to Kenya and Ms Anna MUTAVATI, UN-WOMEN country director for Kenya