Aggrey Muchelule vetoed intimidation by rogue State agents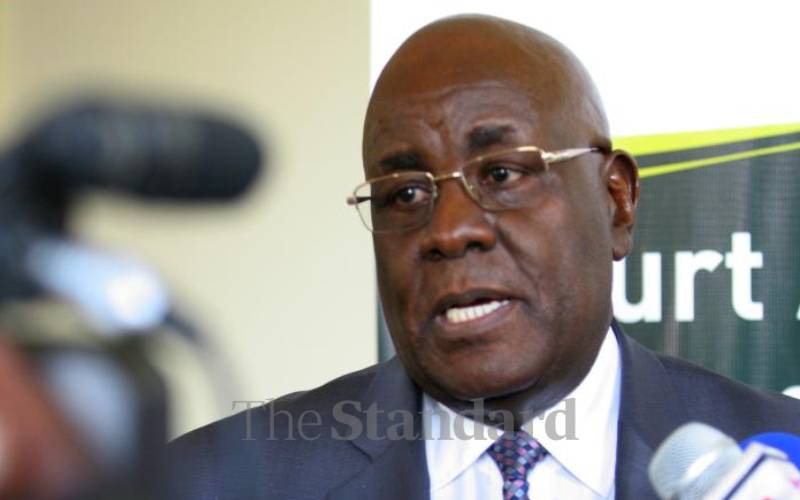 In my encounter in court with a judge in Uhuru "Rejected Six" it was easy to see how great then-Nairobi Chief Magistrate applied law without favour or intimidation despite pressure from powerful officers in government.
Let me start by poking my nose where I am not supposed to.
President Uhuru Kenyatta has adamantly declined to appoint six judges recommended by the Judicial Service Commission based on confidential reports in his possession.
Two judges out of the "Rejected Six" have publicly stated they haven't been made aware of their "sins".
You see, a while back, a Court of Appeal judge was confronted with pictures of him receiving a bribe at the basement car park of a Nairobi hotel. To spare himself the embarrassment of publicly facing the Sharad Rao-led Judges and Magistrates Vetting Board, he opted to leave.
But this week, the court ruled that any confidential report President Kenyatta may have on the "Rejected Six" shouldn't be made public or used against the concerned until a case in court challenging the president's decision is determined.
My excuse for wandering into this issue is because I once appeared before one of the judges in the "Rejected Six", the Honourable Justice Aggrey Muchelule. At the time, he was the Nairobi Chief Magistrate.
Trouble with Mr. Moneybags
My baptism by fire came in January 2005. I investigated and wrote a story on the nexus between old corruption under Kanu government and the new corruption after Narc government that took over in January 2003. Here is the sequence of events that followed:
Saturday, January 8
The Saturday Standard splashed and ran on four full pages the story under a screaming headline: "Mr. Moneybags". On the same day, a then powerful Cabinet Minister, angrily reacted to the story and vowed the government would saka (look for), swaga (crush), and bwaga (defeat) wayward journalists.
Sunday, January 9
Watching the minister's body language and his threatening language, my girlfriend Ms Margaret Angwenyi, advised we go to church and pray. We attended service at the CITAM Church Sanctuary in Karen.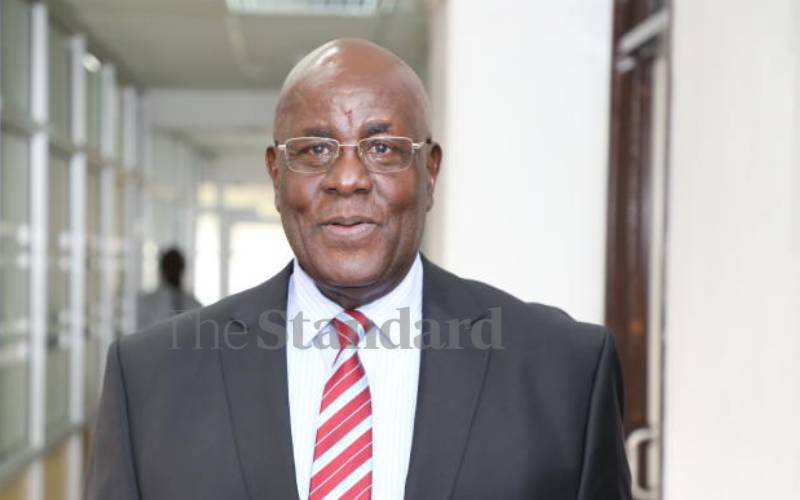 Monday, January 10
I telephoned Managing Editor Mutuma Mathiu in the morning to discuss the minister's threat. We agreed that I keep off the office and go "underground" for a few days as we monitor the situation.
At the same time, we alerted the receptionists in office to take note and quietly alert us about any "visitors" asking for me. I did the same message with the guard at my residence in Nairobi West. Sure enough, at midday, the office receptionist telephoned to say a lady in the company of two men had been to the office asking to see me. They declined to leave their contact and said they would be coming back. One of them returned in the afternoon and went back disappointed when told I was out on assignment.
Tuesday, January 11
My three "visitors" came again at about mid-day. Told them I wasn't in, they decided not to leave empty-handed and asked for Associate Editor Kwamchetsi Makokha who wasn't in either.
They left a message that he shows up at then-CID headquarters off Valley Road. This time, the lady "visitor' identified herself as Superintendent Lilian Kiamba, head of CID Serious Crimes Unit – no less!
At the CID headquarters, Makokha was told the minister had lodged a complaint for defamation in the story "Mr Moneybags" and he was required to record a statement. He asked for the written complaint. There was none.
After four hours of staring at the walls waiting, Makokha was told the complaint by the minister was criminal defamation, Section 194 of the Penal Code. He was given a piece of paper to write a statement. He wrote a one-line sentence: "I have no knowledge of the alleged offence. That is all I wish to state." They let him free.
Wednesday, January 12
Superintendent Kiamba telephoned then Standard Group legal advisor, Moses Kurgat, and demanded I present myself at the CID headquarters. Managing Editor Mutuma advised I go even deeper "underground" until the coast was clear.
Thursday, January 13
In the morning, CID officer Kiamba appeared before Nairobi Chief Magistrate Aggrey Muchelule and obtained a warrant to arrest me. Mutuma telephoned to say the office had made an arrangement for me to be sneaked in court and request cash bail to avoid arrest pending prosecution. I would use panya (secret passage) to access the courtroom as CID officers had instructions to intercept and arrest me.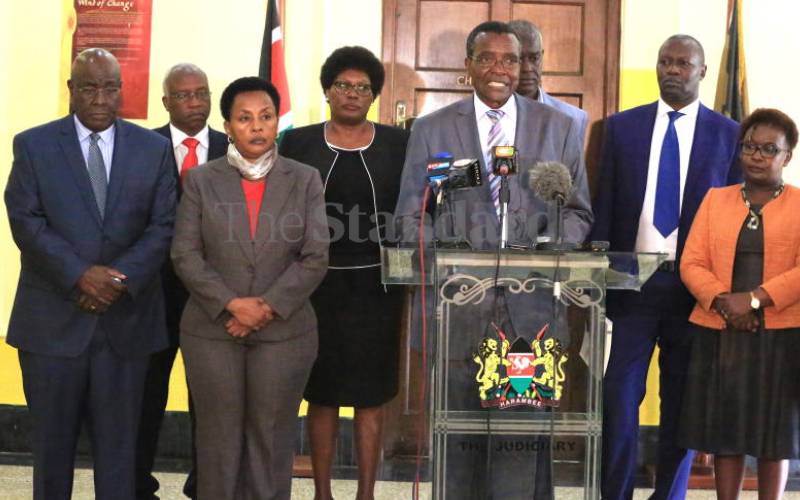 At the court it turned out, the minister had chickened out and the complainant now was one businessman by name John Macharia. By now, it was loudly clear the matter wasn't defamation but the broader issues of freedom of the press and misuse of State machinery. My lawyer, David Majanja, now a High Court judge, requested Chief Magistrate Muchelule to grant me cash bail pending prosecution.
The police prosecutor asked that I take a plea and that the court ordered that I present myself at the CID headquarters for finger-printing. The magistrate declined and said the matter in court was the warrant of arrest not plea-taking. He ruled I remain free on Sh20,000 cash bail.
Meanwhile, my prosecution, persecution rather, kicked up a storm. The US and eight European embassies in Nairobi issued a statement to decry suppression of the media by the government. So did human rights organisations led by the State-funded, Kenya National Human Rights Commission, and the global International Press Institute.
Monday, January 17
I appeared before Chief Magistrate Muchelule. My lawyer Prof Githu Muigai, later appointed Attorney General, came at his oratorical best and in fighting mood. He asked the court that I shouldn't take a plea because he intended to proceed to the High Court as my case "touched on weighty matters" that required constitutional interpretation by the High Court.
First, he questioned why the case was framed on an archaic piece of legislation known as "criminal libel" which was last applied when Kenya was a British colony.
He maintained libel was a civil matter for the individual alleging it to seek redress, and not a criminal one to be prosecuted by the State. Second, he wanted a determination whether the police could prosecute a case without consultation and consent from the Attorney General.
The police prosecutor, who was under intense pressure to detain me in the cells, once again pleaded he be allowed to have me at CID headquarters to take my finger prints. The strange request was rejected.
Wednesday, January 19
Chief Magistrate Muchelule agreed with my lawyer Muigai. He allowed us to proceed to the High Court. As we walked out the chief magistrate's court, Prof Muigai whispered in my ear: "We have caught them by the b---s. Let them meet us in the High Court!"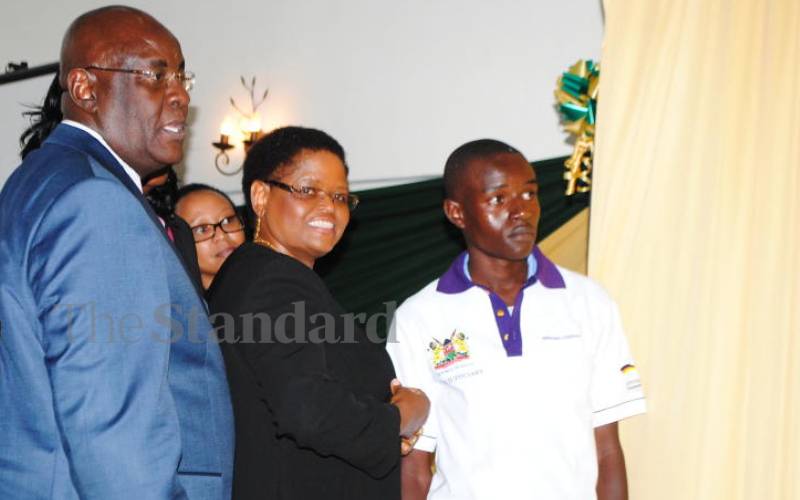 Thursday, January 20
The office of then-Director of Public Prosecutions Philip Murgor telephoned to request that I be at the chambers of Chief Magistrate Muchelule because he (the DPP) wanted to withdraw the charges brought against me by the police (not the AG!)
And there we were. Murgor entered a nolle prosequi (no prosecution) and assured the court there would be no other criminal prosecution or arrest on the matter.
Postscript: The said minister would later be demoted with transfer from the powerful ministry he was holding at the time, before he was dropped from the Cabinet altogether. As for Muchelule, I would say he was a great magistrate and refused to be intimidated by agents of the State, who wanted me in the cells by hook or crook. Only the police prosecutor and whoever had sent him knew what they wanted to do with me once in their captivity.