Summer of adulation in Kenya, slaps fly in France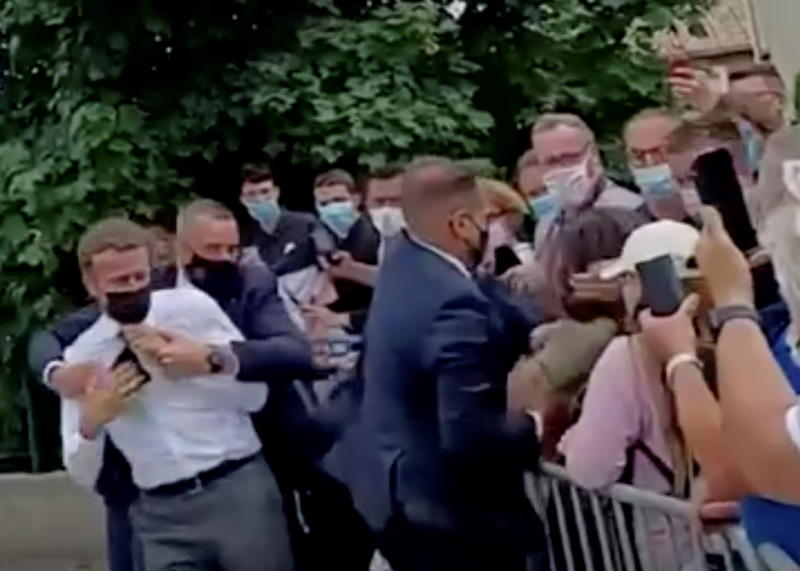 It appears we're becoming a shining example of presidential deference, what with recent episodes where ordinary citizens made extra-ordinary moves to seek an audience with Prezzo Uhuru.
There was that dare-devil who jumped onto the road in a place called, without any sense of irony, Lucky Summer, and stopped the presidential motorcade with nothing more than his body as shield. Prezzo rolled down the window and told the man tutaongea baadaye (let's talk later) and waved him away.
The man instantly became a newsmaker, hosting news crews that sought to know what he had planned to tell the President. He let it known that he had only intended to alert the president about his financial difficulties. He said he had only one scoop of sugar left in his house, as if that should matter to Prezzo.
This week, it was French President Emmanuel Macron's turn to encounter his citizens. He was taking leisurely walks and greeting ordinary people when one man similarly made an extra-ordinary move: he twangad Prezzo Macro a stinging slap before he was whisked away, chanting: Down with Macron!
I don't know what the people want. On the one hand, we're ready to break limbs to encounter our Prezzo, others just beat them up!