Impeachment is a political process, not judicial one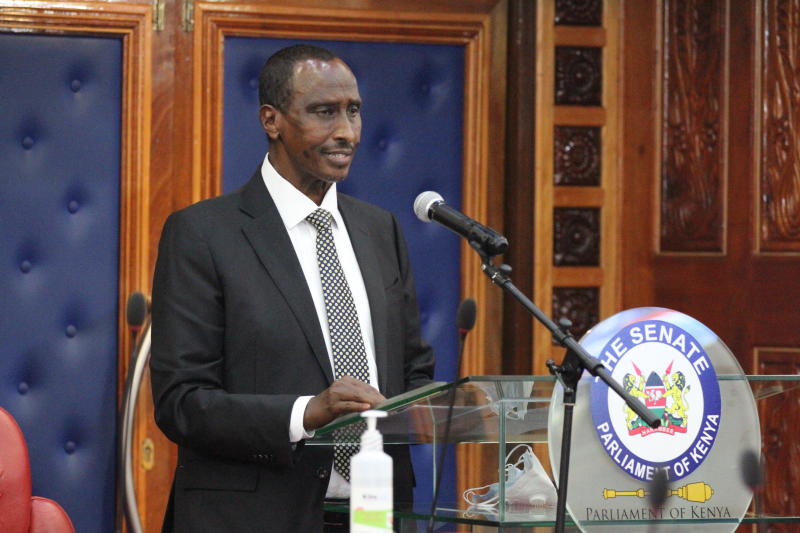 The removal of office of former Wajir Governor Mohamed Abdi Mohamud is a reminder that impeachment is a political process.
Whether at the national or county levels, public officials who have lost the confidence of lawmakers should be removed from office. Pure and simple.
As such, Kenyans should oppose the judicialisation of the impeachment process - especially in the case of governors. On multiple occasions, including presently with Mr Abdi, governors have gone to court challenging their impeachment. This is a waste of judicial time that ought to be allocated to thousands of pending cases.
The framers of the 2010 Constitution wisely granted the Senate powers to review and have the final word on the impeachment of governors. Here, too, the process is purely political, albeit under cooler temperatures.
Senators are supposed to, in good faith and under well-specified rules, review the case against governors and vote to convict or acquit. Their decision should be final. Some may argue that casting impeachment as a purely political processes lowers the bar too far and would pose a threat to devolution. This school of thought posits that enemies of devolution could sponsor impeachment processes to get rid of independent-minded governors.
The answers to these concerns are the Senate and the voting public. The Senate is the institutional guarantor of devolution and in that capacity should never allow itself to be used to undermine devolution. Similarly, public opinion ought to check against flimsy impeachments. Instead of always trying to hide behind the courts, we should trust our political institutions and processes and let them do their job.
One way of checking if the system is working is by asking whether any of the successfully impeached governors did nothing contrary to the spirit and letter of the constitution.
Indeed, one can make the case that impeachments have been fewer than expected. Given that elections only take place every five years, the credible threat of impeachment is an important way of keeping governors diligent and honest.
-The writer is an Assistant Professor at Georgetown University