Let no one lie to you, being a teenage mother is nightmarish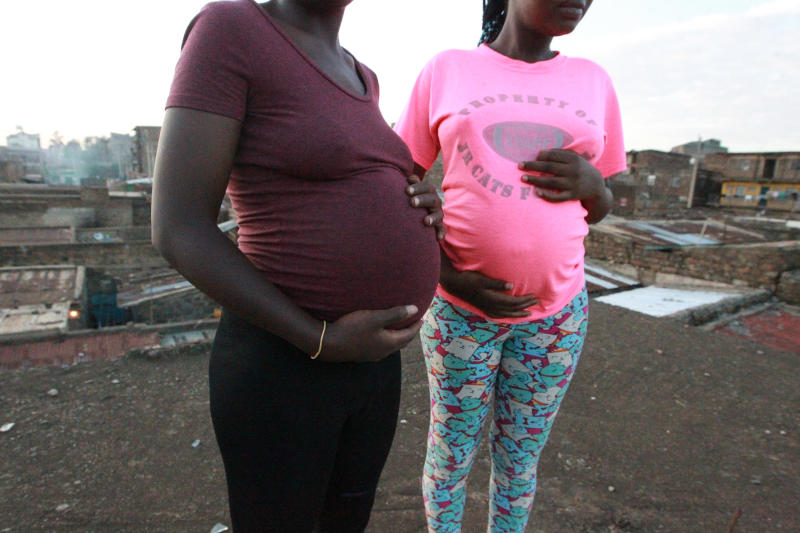 Are you ready to be a parent in your teenage?
If so, are you aware and fully prepared for the consequences? "Usidanganywe! being a teen mother is hard." These are the words of Kate Actress, one of our celebrities, to teenagers out there.
The desire to have a baby is there, but is it the right time? Many teen parents experience a lot of social, psychological, physical and spiritual challenges. I believe as a teenager one should be in school. Being a parent at this age means you won't have enough time for studies like your colleagues. New mothers report exhaustion from waking up multiple times each night.
Changing diapers, bathing and playing with the children takes a lot of time. It makes mothers have difficulty in finding time to rest and even concentrate in studies. About 50 per cent of teen mothers do not finish high school or get equivalent formal education by the time they are 22 years, fewer attend or graduate from college. There is also the cost of raising the child.
Child care comes with huge costs. If you have to budget for a baby remember most children begin to eat at the age of six months. Also factor in the cost of feeding bottles, diapers, clothes and toys, not forgetting the health costs. How will a teenager get all these, yet you're only a student? Teenage mothers also often sacrifice their social life to put the needs of the child first.
Most teenage girls report that friends maintain contact at the beginning, but their friendship changes as the new mother's focus changes, hence they disconnect from previous social circle. Telling parents about pregnancy is never that easy. It takes a lot of courage. Many parents get upset when they learn about their child's pregnancy. Some have kicked out their daughters. In other scenarios, parents are supportive.
They give their daughters financial and moral support. The teenage mother may be asked to move to a different area. On the other hand, they may not know when parents and other siblings are resenting babysitting because of their carefree life. New mothers also feel they should not be following the rules of the house since they are also parents.
Therefore one should think about how her relationship with her family would change before deciding to get a child. Teen mothers also experience frustrations, depression and even fear of starting this new life they aren't prepared for.
This can cause a lot of complications, resulting in mental health issues. They do not have time to exercise, sleep and care for themselves. This can negatively affect their mood. Lack of support from parents and peers can also leave them frustrated and lonely. So as teenagers, it is important to consider your life goals.
Purity Aluoch Osura, Kisumu