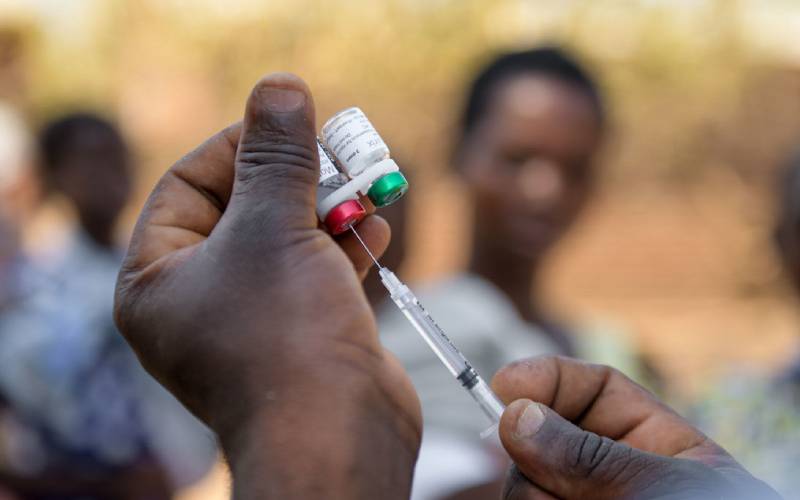 Despite Covid-19 pandemic threatening to relegate other public health priority to the periphery, recent global efforts in the fight against malaria should be lauded.
Mosquito-borne illnesses like malaria, Zika and dengue affect, and sometimes kill, millions of people annually. In Kenya, malaria is the number two cause of death, and the second leading reason why people visit hospitals. In 2019, for instance, there were 4.7 million confirmed cases, an 18 per cent increase from 2018.
Seven in ten of the recorded malaria cases (74.4 per cent) came from Bungoma, Busia, Homa Bay, Kakamega, Kisumu, Migori, Vihiga, and Siaya counties.
But there is hope that two years since the malaria vaccine launch in Africa, more than 1.7 million doses have been administered in Kenya, Ghana and Malawi, benefitting more than 650,000 children with additional malaria protection. In Kenya, these achievements have been registered amid Covid-19, which has significantly hindered movement to facilities for mothers and their children. The vaccine is being administered in areas of moderate to high malaria transmission where the disease can account for up to 60 percent of childhood outpatient visits to health facilities.
In these regions, WHO is monitoring the pilot vaccination programme to collect more data to ensure safety and effectiveness before administering it on the broader population. The large number of children vaccinated in Kenya within this short period is a demonstration of the danger posed by malaria and the strong community demand for the vaccine.
When added to current malaria control interventions, the vaccine will save tens of thousands of lives annually. The benefits of the malaria fight, and now the vaccine, are unquantifiable.
WHO estimates that more than 7 million malaria deaths and 1.5 billion cases have been averted over the last 20 years, and the vaccine is the latest arsenal.
Other strategies must be used, including spraying houses, advising and supporting communities to clear compounds and drain water where the mosquito breeds, sleep under treated nets and ensure pregnant mothers get protection from getting malaria.
-The writer is CEO at KMTC