Thinking of food security? Time to consider public-private partnership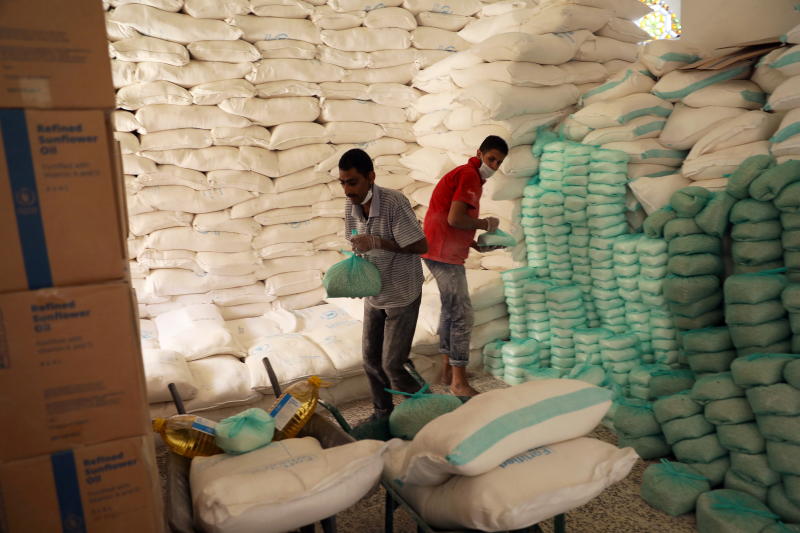 As the country engages all gears towards the containment of the Covid-19 pandemic, one critical pillar of human survival needs to remain clear in our sight – food security.
This, for any nation, is a situation that brings immense pride to a people and which can be achieved through hard work.
Kenya, as is the rest of the world, is working towards attainment of the Sustainable Development Goal 2: End hunger, achieve food security and improved nutrition and promote sustainable agriculture.
A report by the United Nations Department of Economic and Social Affairs on Sustainable Development showed that 26.4 per cent of the world population was facing food insecurity as of 2018.
Currently, 40-85 per cent of small-scale food producers in developing countries have been affected by conflict, climatic shocks, locust invasion and Covid-19, all posing a threat to food systems.
Here at home, about 1.4 million Kenyans are facing crisis or worse levels of acute food insecurity, according to the Kenya Food Security Steering Group (KFSSG) 2020 short rains impact assessment. The expected maturing of locust swarms and below average performance of long rains from March to date will negatively impact crop production.
To ensure that we enhance food security, various key players in government and in the private sector have partnered to promote use of integrated agronomical technologies. This has been propelled by the diminishing arable land available for farming due to land division.
As a result, the land under cultivation no longer supports adequate food production. Its soils are degraded, short of key nutrients that support crop development.
To reverse this trend, radical measures are needed. Agri-input companies are now providing a multi-pronged approach to help the farmers maximise on their yield and quality.
By providing a crop specific fertiliser programme that is accurate, coupled with on-ground trainings, farmers are assured of an affordable crop nutrition regime.
This has been made possible through partnerships with distributors, soil testing firms, NGOs, crop off-takers and financial institutions, in order to deliver a wholesome package to the farmer.
Soil testing helps the farmer make an informed decision on the right type and quantity of fertiliser to use.
Partnering with other key players in the agricultural sector has seen farmers receive training on good agronomic practices covering use of certified and quality inputs (seed, fertiliser, crop protection), land preparation, crop husbandry and post-harvest management.
Collaboration with county governments has enabled farmers - up to the ward level - receive extension support in crop production management through farmer field days.
By sharing success stories explaining the programmes used and the results recorded from the application of a given fertiliser regime, the programme has reached far and wide.
Research shows that the adoption of good agronomic practices has seen an increase in crop yields and quality.
Maize farmers using the common practice of DAP and CAN fertilisers now have the opportunity to increase their yields from an average of 10 bags per acre to 30 or even more.
From this, it is evident that viable partnerships and collaborations can catalyse the adoption of quality inputs and new technologies, which in the long run is key to solving the food insecurity challenge in the country.