AK punishment painful for offending athletes and country at large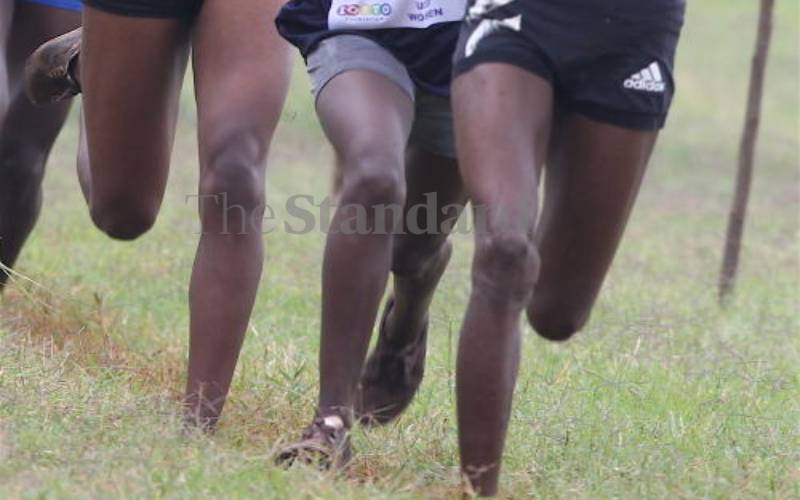 It's now evident that Kenya is not only a powerhouse of long-distance runners-we have great potential in short distance races.
Mark Otieno posted a brilliant 10.11 seconds in 100m in Lusaka, Zambia. He fell short of hitting the 10.05 seconds Olympic qualifying mark.
He is among 31 athletes that Athletics Kenya (AK) has named to participate at the World Relay Championships in Poland, in May. Otieno therefore still has a chance to qualify for the Olympics.
Another 100m Olympic 'material' is Ferdinand Omanyala who posted 10.1 seconds in Nigeria a fortnight ago. Sadly, Omanyala once violated anti-doping regulations. That bottled up his talent because, according to AK and the Sports ministry, any athlete who has been sanctioned or served bans cannot represent the country.
Athletes are handed bans for missing tests, failing to update their whereabouts and testing positive to banned substances.
While we applaud the ministry and AK for taking a strong stance in a bid to clean up our sport, which has been dragged through mud by some unscrupulous sportspeople and their managers, we feel it is wrong to lock out athletes who have already served their bans.
After completing his 14-month ban, for instance, Omanyala sued AK at the Sports Dispute Tribunal (SDT) following the federation's policy to ban athletes found to have violated anti-doping rules, from representing the country in domestic and international competitions.
Take a quick survey and help us improve our website!
Take a survey
SDT ruled the AK decision "invalid". "Banning all athletes found to be/to have been in violation of anti-doping rules from representing the country in global athletic events does not distinguish between intentional and unintentional doping violations," it said.
AK should learn from history. In 1999, the Court of Appeal ordered Kenya Amateur Athletics Association (now AK), National Olympic Steering Committee and National Olympic Committee-Kenya to reinstate Eric Keter, who had been dropped from Olympic team. Aggrieved athletes such as Omanyala might take the same route. There is simply no legal basis for barring them after they have served their bans.
In any case, America's world 100m silver medallist Justin Gatlin served dope bans and still went ahead to win medals for his nation.
Blocking an athlete who has already been punished for violating anti-doping rules is a big blow not only to the athlete but also the nation. By punishing Omanyala, AK might just have denied us our first Olympic medal ever in 100m. If athletes abroad are allowed to return to the field after serving their bans, why not in Kenya?