A teachable moment for the Ministry of Education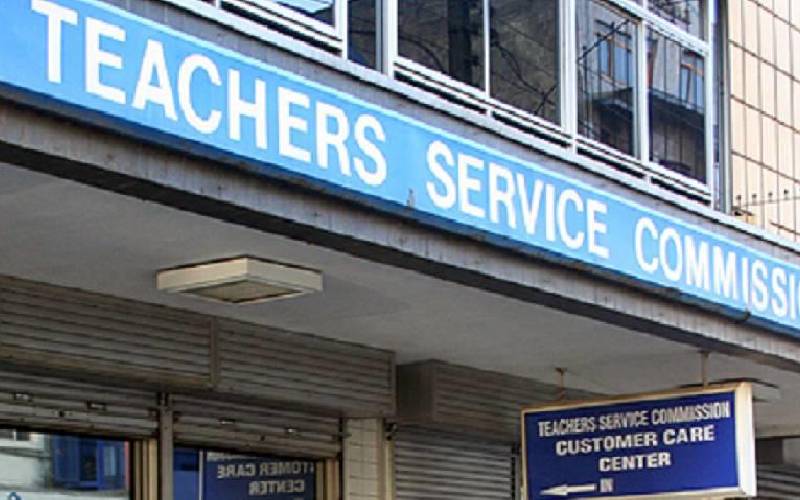 A little-known teacher from a little-known school in the remote reaches of Trans Mara is in trouble, apparently for making public what she has been doing privately- without a hint of lament - a 20-kilometre trek to deliver national exams for her 18 students.
But since Kenyans are adept at imagining the unimaginable, this valiant act by Magdalene Kimani has been interpreted as "insubordination" and "exaggeration" by Ministry of Education officials.

Insubordination because it's the hapless teacher in the limelight, not her bosses; an "exaggeration" because the actual distance covered on rugged terrain, ministry officials say, is nine, not ten kilometres.

Wait a minute… that's a pretty dumb contention, one might say, especially from a ministry that should know better, so one can only concede the Kenyan way: isorait. In fact, one shouldn't be surprised if the ministry commissions a probe to verify other aspects of the contentious trek, including, how the said teacher walked breaking a sweat.

Yes, she looked doled up, smart and fresh in her floral dress and neat top. Perhaps that picture was cleverly photoshopped!

And what about her boots? Didn't she walk a little too comfortably in those gumboots, as though they were expensive, well-padded hiking boots? This can only gesture towards self-promotion; yes, this Kimani was eyeing a gig as brand ambassador for Gum Boots Inc.

And given the ministry's rabid paranoia about teachers' self-expression - a right enshrined in the Constitution for 50 million Kenyans, including teachers - there is one crucial lesson that Kimani conveyed powerfully, even in silence: her commitment to what she does.

She wakes up each morning (let's not even seek to assert what time she sets out to ensure the exams are picked, and returned in time), imbued with brimming hope that education confers her 18 wards a fighting chance in this wide world, even when their inch of earth is a desolate hell-hole without water or electricity - or passable roads.

That's remarkable gift for one to possess in this Age of Cynicism, a gift Kimani is extending to a generation that has been dispossessed of everything through grand corruption, cronyism, tribalism and other isms at a national scale.

And to think that Kimani's students will be evaluated on the same terms as students who are flown to class in choppers, then the Ministry of Education should be incensed at the social equities that consign one side of society perpetually holding the short end of the stick, and seek to change those conditions.