Demands for public debt accountability should continue relentlessly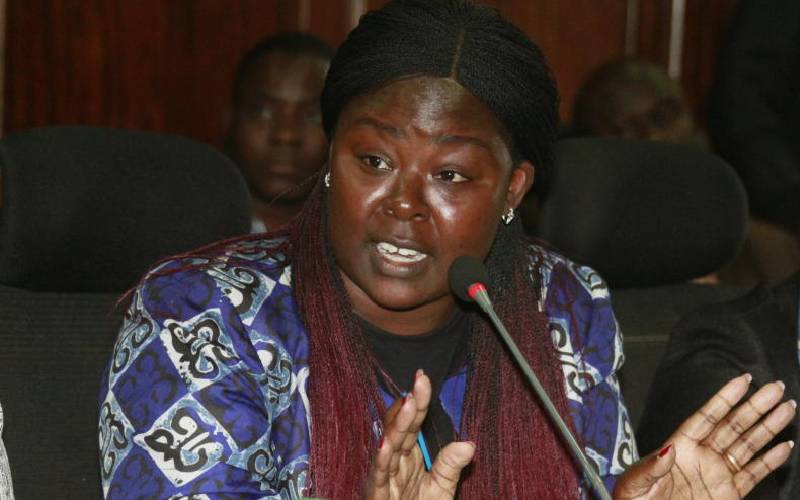 The decision by International Monetary Fund (IMF) to approve a Sh255 billion loan to support Kenya's pandemic response and economic reform programme, reduce debt vulnerabilities, address weaknesses in State-owned enterprises and strengthen the anti-corruption framework has sparked angry reactions from Kenyans.
The frustration among the citizenry is that the lender is issuing this loan in the face of several accountability concerns in regard to the management of previous loans. Further, the loan could lead to an increase in consumption taxes which has a cross-sector impact on a populace that is already overburdened by taxes yet underserved, and heavily indebted to the tune of Sh7.35 trillion as at the end of January 2021.
In regard to accountability, fears abound that the bailout deal could reignite another cycle of unbridled, impudent, and senseless looting of public funds as witnessed during the first phase of the Covid-19 pandemic response.
Kenyans are still reeling from the shocking accounts of how some procurement contracts were issued irregularly at inflated costs, with some suppliers delivering substandard PPEs, completely disregarding the plight and welfare of frontline health workers.
Worse, no one has been brought to book for theft of resources that were intended to protect Kenyans in their greatest hour of need. This is indeed a stark reminder that all individuals found culpable of plundering public Covid-19 funds should be prosecuted, and implicated companies blacklisted.
IMF's current loan package to Kenya comes almost a year after the same lender approved the disbursement of $739 million under the Rapid Credit Facility to support the response to the pandemic. IMF, in its statement then, said the authorities planned to conduct independent post-crisis auditing of Covid-19 related expenditure to ensure that the resources are used for their intended purpose.
It is not clear if this audit was ever conducted, and if it was, it was not made public. So, while IMF might be acting in good faith, scepticism is rife among Kenyans that the cash will only finance the next phase of corruption and Covid-19 millionaires, and leave the taxpayers bearing the burden of the rapidly spiraling public debt.
Take a quick survey and help us improve our website!
Take a survey
The government should publicly make available all reports of independent audits of Covid-related expenditure supported by borrowed funds.
Citizens' demands for public debt accountability should continue relentlessly until the government fully embraces public debt transparency which is critical to addressing weaknesses in State-owned enterprises. Without this level of openness and accountability in the borrowing and management of public debt, including prudent and responsible use of these funds, Kenyans' fears that additional debts will plunge the country deeper into other debt crisis and increase their debt burden are valid.
One sure route towards increasing domestic resources is bolstering anti-corruption efforts. Insulating borrowed funds from theft through active involvement of oversight agencies in the entire debt cycle to monitor the use of funds, giving citizens information on fund use and access to supported interventions to perform citizen audits to verify that funds were indeed put to good use are among proactive measures that should be undertaken.
Investing in asset recovery efforts is also key. Kenya desperately needs stolen resources recovered and repatriated into its ailing economy, particularly at this time when the country is swaddled in runaway public debt.
Ms Masinde is the Executive Director of Transparency International Kenya