Kenya Airways needs new wings to remain in the skies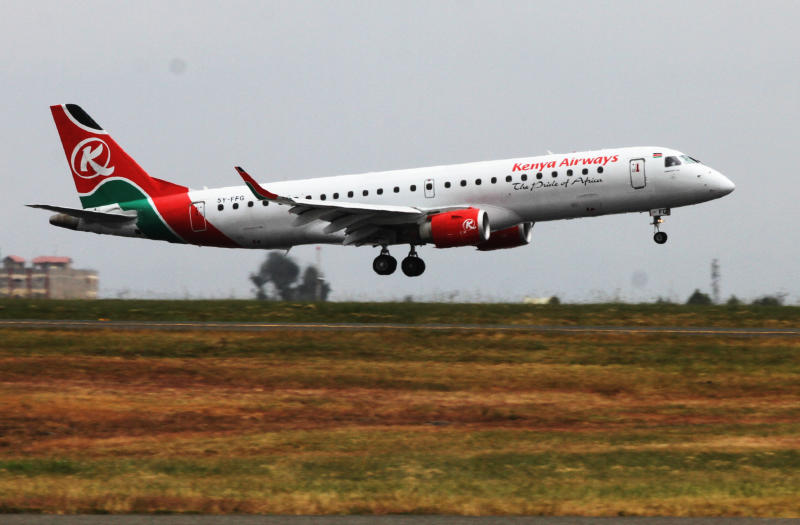 The eagle is reputed to fly at altitudes of up to 16,000 feet. This ability is dependent on a process of renewal of feathers, beak, and talons. This process is not painless and is necessary for the survival and longevity of the bird. It seems airlines take after eagles, periodically requiring an infusion of youthfulness to not only fly but also to live up to a ripe old age.
Kenya Airways (KQ) recently announced a net loss of Sh36.2 billion for the financial year ended December 2020. This loss has come on the back of strict Covid-19 control measures across the globe that crushed demand for air travel. And though the loss is egregious, it is not limited to KQ alone. Virtually all international airlines have made losses.
Many have argued that the airline should be wound up. But is it time for Kenya's legacy carrier to sing its swan song? Shouldn't it be assisted to moult its aging wings so as to take on a new pair that will enable it to soar to high altitudes as before?
There are a number of options that KQ can take to move forward. Three come to mind; to continue running the airline as it is presently, to shut down the airline and start afresh with a brand-new carrier, or to do away with the airline altogether and forget about having a national carrier. All the options have pros and cons that this article attempts to interrogate.
The advantage of continuing to run KQ as it is presently structured means that the airline benefits from the brand equity it has developed over the years. But it must have a shareholder bailout to continue running. Again, this is not a situation unique to KQ. No airline presently can survive without a bailout
Balance sheet
According to a Reuters report, even big airlines like the Air France KLM group have received "a state-backed refinancing package to strengthen their balance sheet."
There are two immediate challenges that must be overcome. First, it has been said that KQ pilots are up to 25 per cent less productive than their counterparts from competitors. According to a business report, the coronavirus-induced reduced demand "has seen pilots working for an average of 30 hours monthly compared to a legally set limit of 105 hours."
Second, according to KQ annual reports, the carrier has aircraft on both finance and operating leases. The operating leases favour airlines that have high cabin intake and utilisation of aircraft. They also exclude force majeure clauses. The implication today is that all payments governed by these leases will still be made notwithstanding the fact that the aircraft were non-operational for most of 2020 because of the Covid-19 pandemic.
Sovereign guarantees
The second option, that is, to shut down the airline and start a brand new entity, has an advantage in the sense that it does away with the challenges of the first option. Labour issues and onerous operating leases cease to exist. But the disadvantages are many. The first is because the government has issued sovereign guarantees of up to Sh79 billion to some aircraft financiers.
A Reuters report of 2017 says Kenya has offered "Usd 750 million in guarantees to Kenya Airways existing creditors". This would have to be borne by taxpayers should the airline shut down. Second, there would be a need for the signing of new Bilateral Air Service Agreements; treaties between Kenya and other countries to allow international commercial air transport services between territories.
A new airline code would be needed to replace KQ which by itself carries a lot of brand equity. Then there would be a need to acquire new finance and operating leases, not to mention the fact that the new entity would still need to be capitalised.
The third option, to kill the airline and totally forget about it, is the least attractive. Having a national carrier is important for the sake of a hub position. Nairobi as an aviation hub is one of the reasons some United Nations bodies are headquartered in Kenya. It also serves the nascent regional financial centre that Kenya is building. Michael Joseph, KQ chairman says, "If we are not careful, the business hub for Africa which Nairobi is ideally designed for is going to move to Kigali."
One hopes that a hybrid of the pros of these three options is considered so that KQ is given wings to fly and a new lease of life.