Save Mandera and Garissa residents from hunger pangs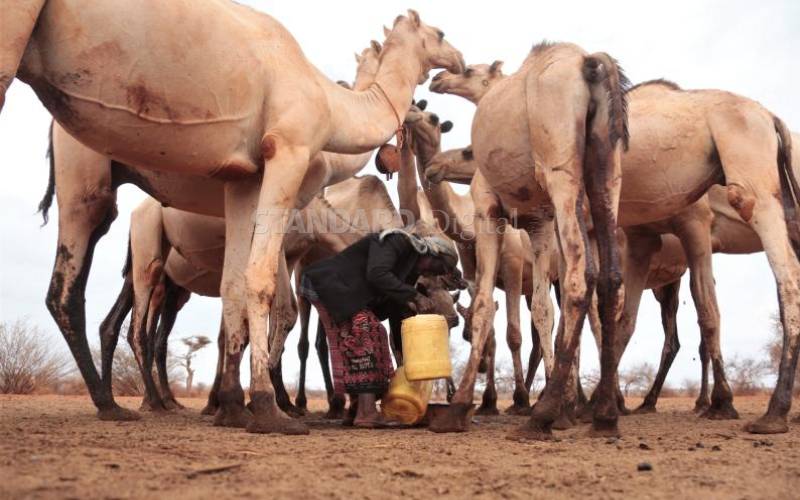 In the Northern Frontier Districts of Kenya, it doesn't rain; it pours.
In December 2019, parts of Mandera and Garissa counties came under a desert locusts invasion after swarms flew into the area from Somalia and Ethiopia.
The April-May 2020 short rains and the October-December 2020 long rains failed to yield the expected quantity of rains to enable farmers grow their crops.
Like every other part of the country, Northern Kenya has not been spared the negative effects caused by Covid-19.
A combination of these problems has resulted in severe drought, food and water shortages and now the leadership of the area has sent an appeal for assistance.
The hike in fuel prices that triggered an exponential rise in the cost of living and the cessation of movement in and out of the five counties of Machakos, Nairobi, Kajiado, Kiambu and Nakuru have conspired to compound matters for our brothers and sisters in northern Kenya.
The cycle of drought as a consequence of global warming has, however, assailed the region for many years. Global warming has altered seasons with the result that rainfall patterns are no longer predictable. This speaks to two very urgent needs.
First, that Kenyans must make it their number one business to protect the ecosystem by stopping wanton destruction of trees, vegetation and water towers as happens in the Mau Forest with disastrous effects on the rest of the country.
Second, with devolution in place, the burden of planning for contingencies lies on individual counties. Mandera and Garissa county governments, with the help of the national government, have a duty to ensure there is a supply of water and food for both animals and human beings until the situation stabilises.
The harsh climatic conditions of the North demand that county governments dig as many boreholes as are possible and construct water pans across the region to harvest whatever little rain there might be for future use.
While the county governments have done something in this regard, it is obvious that whatever has been done is not enough.
The national government should play its part through the National Drought Management Authority that is mandated to set up mechanisms which ensure that drought does not result in emergencies besides mitigating the impact of climate change.
According to the 2020 National Food and Nutrition Security Assessment, at least 1,425,000 were in need of humanitarian assistance by February 2021.