Opinion: Communications Authority's knee jerk action over Home Boyz Radio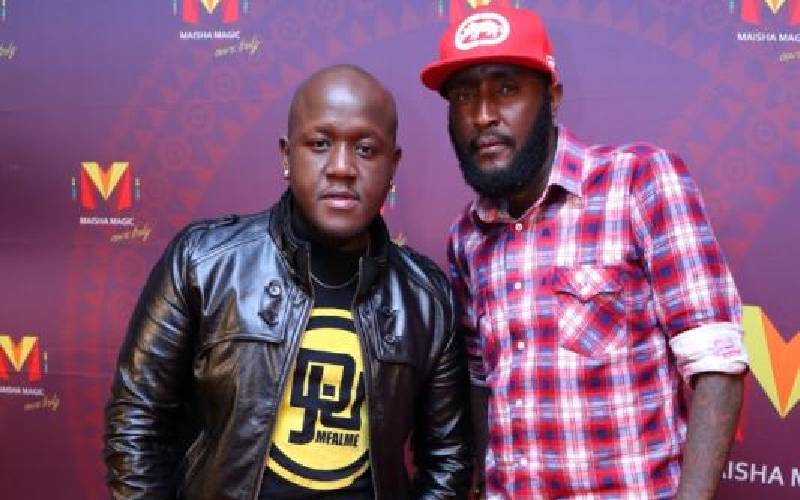 I don't understand why any media practitioner should be cheering gleefully at this encroachment on the freedom of expression and invasion of the media space.
I agree that the Homeboyz trio was offensive and deserve sanctions.
But I don't accept that the knee-jerk action of the Communications Authority of Kenya (CAK) addresses the overall underlying problem, which is deeply ingrained in our society, and which found vent in the broadcast.
Are we saying that we should shut out objective analysis or reasoning and be one-track minded about the circumstances that led to the unfortunate death of the subject?
When and where should the matter be interrogated and by whom - devoid of gender-based emotion?
That aside, was the due process followed in addressing the unethical content? Was the matter filed at the Complaints Commission?
Has the due process been followed? Are we endorsing the procedure applied in this case by the CAK, which goes to the heart of the unresolved matter of parallel regulatory mechanisms?
How about the severity of the punishment? Why should a radio station whose broadcasts target/reach a specific audience be ordered to apologize on another platform - print?
So if a newspaper published an offensive article, it would be required to apologize on broadcast media as well because social media amplified it?
This is judicial lynching I refused way back in 1993 with our infamous People case, and which history vindicated us through the subsequent vetting of judges.
The fine of Sh1 million and apology was, in my view, a sufficient deterrent. The station had already suspended the culprits and the sponsor, East African Breweries (EABL), had withdrawn its adverts.
Why was it shouting on rooftops? Is it responsible for the station's content? That's dangerous overreach we should not allow in the interest of press freedom.
Its postulations about training and whatnot, while useful, are extremely patronizing. Yes, training useful, yes, there are miscreants spewing all manner of foul things on air and these must be curbed.
But is this it? No. All media are bound to err and there is none infallible. The trio did not cause the death of the deceased, and their opinions, however reprehensible, were post-facto.
They are even entitled to their views in analyzing the occurrence. They just needed a counter view. If death had resulted from their inciting broadcast, it would be a different story?
It is my considered opinion that the CA orders are excessive and merit judicial review.
Radio Africa Group should not hesitate to approach the court to reverse this unprecedented annihilation and humiliation to allow for sober reflection.