Let us join hands to attain gender parity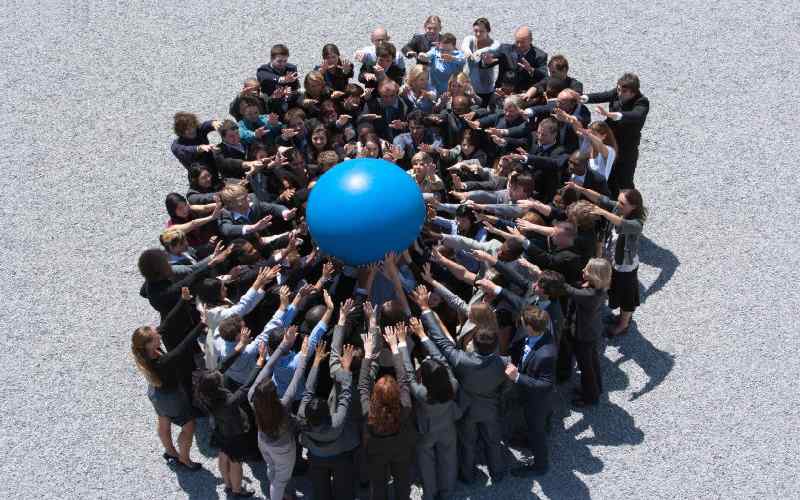 Renowned women's and girls' rights activist Riko Nagu from the Solomon Islands once said that in order to build an inclusive society and a resilient community, both genders should work together.
The reality is however different. Gender inequality is still widespread in all cultures globally, hence the topping of global agendas by women's empowerment and gender equality.
This year's UN theme for International Women's Day "Women in leadership: Achieving an equal future in a Covid-19 world" celebrates the efforts made by women and girls in shaping a more equal future even as the world recovers from the Covid-19 pandemic.
It is notable that Sustainable Development Goals (SDGs) include not only gender-specific actions and statistics, but also an entire goal dedicated to gender parity. The fifth SDG challenges the world to "Achieve gender equality and empower all Women and girls".
As former UN Secretary General Kofi Annan repeatedly stated, "promoting gender equality is not only women's responsibility – it's the responsibility of all of us".
This is particularly relevant to this year's theme, even as we rally for more equal rights, from wage inequalities to family leave policies. I have to acknowledge the increase in awareness of the importance of gender equality and the efforts locally and globally. In Kenya, this has become embedded in a lot of company policies.
At Safaricom, for instance, nine of the 17 SDGs have been embedded into the business in order to ensure that no one is left behind.
Through the integration of SDG 10 on reduced Inequalities and SDG 8 on decent work and economic growth, the firm continues to gel the pursuit of profit with the purpose of transforming lives, by creating opportunities for people to empower and uplift themselves.
We must aim for a future in which the society achieves self-actualisation through continuous education and participation in public life; a day in which girls and boys will seize the moment to the foundations of civil and political liberties down the generations.
This is not a women-versus-men issue. Gender equality can only be achieved as a collaborative effort with all of us on board. In patriarchal societies, men are very influential given their economic, political, social power and resources.
It takes enlightened men and brave women to change the world and the statistics we see. With the support of the men, as allies, we can achieve gender equality much faster than if the effort is left to women only.
In Kenya, women bravely stood at the frontlines of the Covid-19 crisis, as healthcare workers, caregivers, innovators and community organisers. They were some of the most exemplary and effective national leaders in combating the pandemic.
The crisis highlighted the centrality of their contributions and the disproportionate burdens women carry.
I am glad that women's efforts in society are being recognised. Covid-19, in particular, played a significant role in highlighting perspectives of women in all of their diversity because during this period there was significant integration in the formulation and implementation of policies and programmes in all spheres and at all stages of pandemic response and recovery.
Loice Ombajo, a senior lecturer at the University of Nairobi, and Head of Infectious Disease Unit at Kenyatta National Hospital (KNH), was one of the 68 Kenyans feted by President Uhuru Kenyatta for their outstanding service in helping the country steer through the pandemic.
International Women's Day recognises the achievements of women who are making a difference. Dr Ombajo is a success story that speaks to this year's theme, #ChooseToChallenge. From challenge comes change, and she has chosen to take up space and proven that gender does not define success.
She has been in the frontline of case management at KNH since Kenya reported the first Covid-19 case in March last year; notably in clinical care, mentorship and training of clinicians around the country and responding to consults on patient care from all over the country. She has also led the writing of the Covid-19 national case management guidelines.
Let us choose to challenge gender inequity and collectively strive for women's representation in all spheres to forge gender parity and create a balanced world.
To everyone who chooses the challenge for greater good, take up space and keep going beyond and breaking barriers. Choose to not only challenge yourselves, but everyone around you. Together, let us transform lives.
-Ms Mulinge is the Chief Customer Officer at Safaricom