Youth need more support on health amid pandemic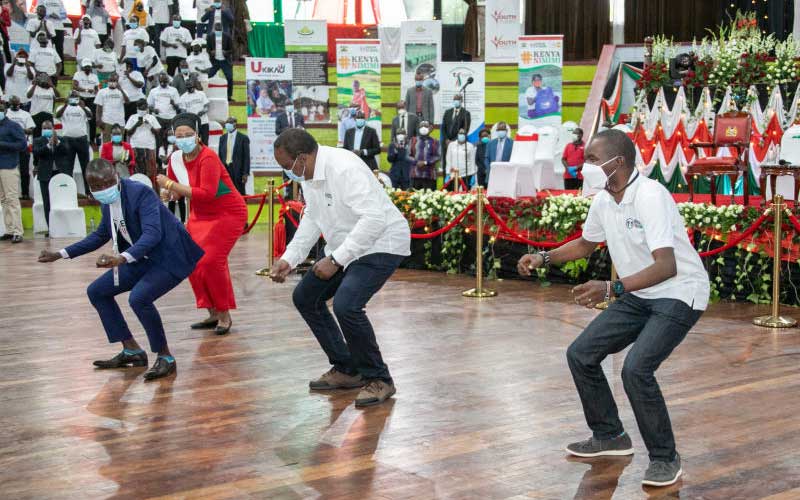 Young people constitute the largest segment of Kenya's population, with about 40 per cent aged between 18 and 34. They represent a critical demographic in human capital, which while still sub-optimally tapped, portends opportunity for future economic development.
Conversely, this demographic also holds potential risk of political and socio-economic disruptions if not adequately catered for, especially in reproductive health. Research shows that sexual activity among the continent's youth remains highest globally. It is estimated that up to 52 per cent of females and 73 per cent of males in sub-Saharan Africa have had some degree of sexual experience by the time they turn 19. Considering Kenya's progress towards middle-income economy status, globalisation, and exposure to liberal ideologies, sexual activity among the youth is projected to increase in future.
Thus, there is merit in investing substantively in enhancing access to Sexual and Reproductive Health (SRH) information and services to youth. This is not necessarily to tame their sexual habits and police their morality, but to secure their demographic dividend, and assure productivity in future.
Access to contraceptive services, for instance, means they can properly plan and space their children, hence better ability to care for them and provide critical needs such as food, medication and education. Research has proven positive correlation between improved sexual reproductive health and key sustainable development goals on poverty eradication, universal access to basic education, improving maternal health, and promoting gender equity.
Although Kenya has made progress in increasing access to contraceptive services and commodities, a high unmet need for family planning (estimated at about 18 per cent nationally) still exists, with significant disparities between youth and the rest of the population. This has been largely attributed to inadequate access to commodities and over-dependence on donor funding. Also, because majority of Kenyans rely on out-of-pocket mechanisms for their health needs, the question of affordability arises. This is further complicated by the government's user fee policies limiting access by low-income segments of the population to contraceptive commodities.
Unfortunately, the Covid-19 pandemic has further exacerbated these inadequacies. The pandemic has impacted reproductive health outcomes, especially for young people, ranging from limiting access to commodities and services to raising affordability and equity issues, among others. In 2020, for instance, two in five young Kenyans lived through a weakened sexual and reproductive healthcare system with reduced access to contraceptives of choice, according to the Young Kenyan Voices: COVID-19 and Contraception report by #formnigani, a youth-led movement for contraception action.
Access points, for instance pharmacies, recorded significant drops in contraceptives sales, due to supply chain disruptions arising from the pandemic. In 2020, 52 per cent of women and 32 per cent of men were unable to access SRH services for fear of contracting Covid-19 at health facilities.
Moving forward, health sector stakeholders need to critically examine implications of Covid-19 on access to family planning, contraceptives and overall SRH services for young people. Effort is needed to ensure Covid-19 response mechanisms do not limit or roll-back progress.
At policy level, the government must increase collaboration among multiple stakeholders to increase participation of public, private, and civil society organisations. More action is also necessary to tackle barriers to some contraceptive methods, especially in remote locations. Lastly, reforms are necessary at the Kenya Medical Supply Authority to end stock-outs and improve efficiency in the supply chain for all medical commodities, including contraceptives.
-The writer is Executive Director at the Africa Centre for People, Institutions and Society (Acepis).
Take a quick survey and help us improve our website
Take a survey