Time to regulate big tech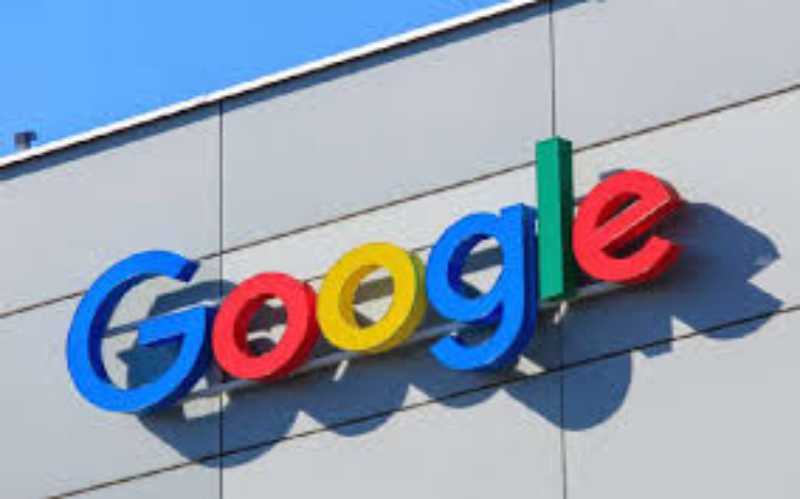 Just how significant are big technology firms? While there is no one single answer for this question, big tech has been big enough to be loved brands and at the same time challenge the authority and might of the Nation-State.
A case in point has been evident in the battle between Australia and Facebook this past month.
To cushion its media industry against runaway digital disruptions which have seen revenues wiped out from the media corporations, the Australian government opted for a new media law that prompted tech platforms Facebook and Google to enter into new revenue-sharing contracts with news sites.
In its argument, the government down under argued news sites have been receiving the short end of the stick despite being major content producers for the tech platforms.
While Google responded to the new law by entering revenue-sharing contracts with Rupert Murdoch's News Corp, Facebook challenged the new provisions through a well-oiled public relations campaign. Finally, the two did reach a compromise agreement.
After Australia stood its ground, Facebook pulled the plug on links to news sites including access to emergency services and health pages.
The move, however, generated global comments with Facebook's actions only serving to reinforce the perceived power of big tech firms.
Subsequently, governments are expected to ramp up their scrutiny of big tech business which has already resulted in radical calls to review business relationships and huge franchises.
Facebook has meanwhile been forced to observe the line accepting news sites back to its platform after entering negotiations on revenue sharing even as the Australian government promises amendments to the controversial law.
Antitrust
Long before the tiff between Australia and Facebook, the big tech had been under the microscope over various instances of anti-trust behaviour as the size of tech firms swelled by the day.
From accusations of biased search results, unfair pricing to misinformation, certain challenges over the impact of the firms continued also from consumers.
For instance, according to consumer reports in the US, three out of every four Americans are wary about the power wielded by big tech.
Further, six out of every 10 Americans favour stronger government action against big tech.
Over the last two years, the House Judiciary Committee in the US has been investigating the business conduct of big tech companies meeting the Chief Executive Officers (CEOs) of the tech firms in the process.
Google Facebook, Amazon and Apple are much-loved brands but some of the biggest employers and revenue-generating corporates.
Big influence
Between them, Amazon, Apple, Google and Facebook have a valuation of more than $4 trillion and hold large percentages in their respective industries.
The four helped the stock market weather the storm from the Covid-19 fall out with the S&P 500 index finishing 2020 with gains of 18 per cent.
Amazon's share price rose by 62 per cent while Apple's stock rose by more than 70 per cent.
During the year, Apple broke its record becoming the world's first multi-trillion dollar company in just under a year since being the first to the one trillion dollar mark.
Meanwhile, Amazon saw sales cross the 100 billion dollar mark in a single quarter between October and December last year.
The pair has nevertheless come under review in their market dominance.
Amazon, the giant e-commerce front runner, has for instance been accused of preferential treatment, steering users towards its products and even 'copying' competitor products.
On its part, Apple may have been pointed at, for blocking certain third-party applications from its AppStore as a means of stifling the markets.
Meanwhile, Google the top mail provider and search engine has been accused of featuring its products above the competitors'.
Nevertheless, big tech firms have faced more brand love and challenges at the same time.
Facebook with more than 2.4 billion users worldwide and more than 50 billion dollars in revenues annually, has been red-flagged as a competitor crusher having forcefully bought out the competition to nearly monopolize social media usage.
Many business market leaders may have faced high-tech and large scale advantages and similar thoughts too.
Facebook has provided a lot of leadership in the tech business but may have been implicated in the 2016 Cambridge Analytica smear campaign to manipulate elections in the US, the UK and even here in Kenya.
Its CEO Mark Zuckerberg, a powerful leader in his own right , may relook at the regulations around harmful content, election integrity, privacy and data portability as the world continues to adapt to new technology changes and solutions.
Regulation
While we cannot discount the role of big tech in improving lives and enhancing innovation, there is much more these companies can develop for their global partners and consumers.
This calls for regulation to strengthen oversight on the operation of the entities as well as providing more support, especially as the world spins into more digital business due to Covid and global recession effects.
Over the years, some governments have always remained behind innovation to only play catch up and more so during rapid digitisation.
Governments are now fully digitising, with new partnerships and reviewing current laws to fit the new realities or risk leaving big tech companies to lead their own expansions.
In Kenya, the debate to regulate big tech must also prevail as the entities become a key feature of the economy.
The recent introduction of the digital services tax (DST) leveraged on online services is, however, a key start to bringing big tech under government control and to ensure not just the equitable share of revenues between the firms and local entities but also the payment of due taxes in one of the fastest-growing revenue and digital industry.
Back home, the debate on big tech is only beginning to take shape as Parliament considers proposals to check on the powers of telco giant like Safaricom to include the proposal to separate its GSM services and mobile-money platform service M-Pesa.
In its argument, Safaricom says it has not benefited from its power but has rather invested its way to the top of the telco providers' ladder.
The debate on overseeing big tech must nevertheless be guided by evidence to ensure entities are not punished for being on top of their respective food chains without reason.
The Digital and tech companies need to be supported as they lead and are part of the top private sector groups that contribute to driving global business and economies while stimulating much-needed entrepreneurship and employment.
-Chris Diaz, Business leader and Brand Africa Trustee