Covid can't dampen Kenya, Serbia ties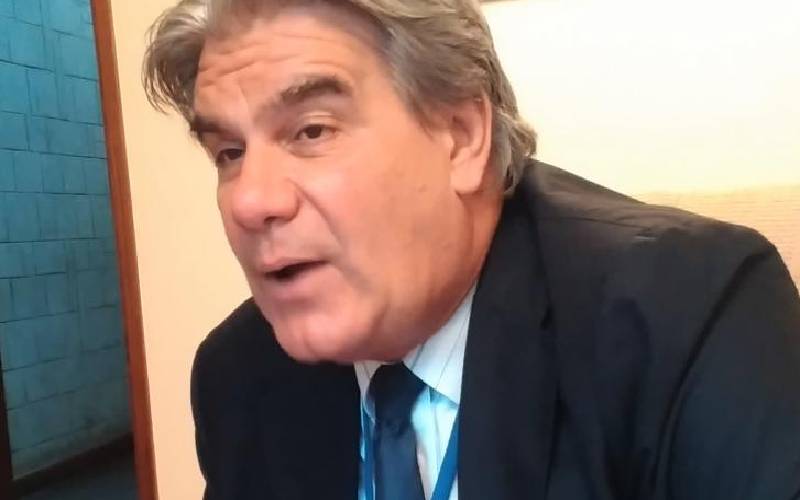 On February 15, 2021, Serbia celebrated the Statehood Day. The day denotes the beginning of the uprising that gave the modern Serbian state freedom from occupation by the Ottoman empire.
The uprising began with the so-called Serbian Revolution on February 15, 1804 and culminated in the recognition of independence of the Kingdom of Serbia at the Berlin congress in 1879. On the same day in 1835, Serbia enacted its first modern constitution, so liberal and democratic that it caused concern in European courts.
After the First World war, Serbia helped create the Kingdom of Serb Croats and Slovenes which later became Yugoslavia. In normal circumstances last week, we would have celebrated our national day here in Nairobi in a reception that would have traditionally been attended by members of the diplomatic corps, the United Nations family and many of our Kenyan friends.
But we could not have a reception because Covid-19 is making such large gatherings impossible. What would I have talked about were there to be a reception? The historical friendship between Kenya and Serbia. Yugoslavia was one of the first countries to establish diplomatic relations with independent Kenya in 1963.
Serbia supported Kenya in her bid to become a non-permanent member of the UN Security Council. Kenya's Foreign Affair's Administrative Secretary Ababu Namwamba visited Belgrade early last year where he held several meetings with local leaders who promised their support for Kenya's bid for the seat. We are glad this came to pass. This gesture was in return to Kenya's principled support to the sovereignty and territorial integrity of Serbia in the wake of the illegal and unilateral declaration of independence of Kosovo.
As Kenyans switch on the power buttons in their homes, offices, or other business premises, they may need to reflect on the work my country put in constructing Kiambere Dam along the Tana River in 1985 in addition to the installation of the Nairobi-Thika water system. In Serbia, just like other parts of Europe, Kenya's horticultural products, especially flowers, are popular. While these may not be sourced directly from Kenya but from markets such as Amsterdam, they form a seal of approval for Kenyan products.
Since the pandemic is the reason we could not hold a reception, it is vital that I state how Serbia has responded to the challenge. Since January 19, this year, Serbia is undertaking a massive vaccination campaign. Citizens can apply for a vaccine online or over the telephone and choose between three types — Pfizer BioNtech, Chinese Sinopharm and Russian Sputnik Be.
The first consignment of Pfizer vaccines came to the country on December 22, 2020. A million Chinese vaccines arrived on January 16, 2021 and Russian Sputnik Be vaccines arrived on January 29, 2021 and February 9, 2021. By the end of February, Serbia will have at its disposal two million vaccines with which a million citizens will be vaccinated. So far, over 600 thousand people have received the vaccine according to data from February 11, 2021. Priority in vaccination at the beginning was given to medical staff, old people's homes, employees in the security and defence forces.
Despite the pandemic, Serbia has achieved exceptional results during the past year. In 2020, the country registered a reduction of gross domestic product of one per cent, the smallest fall of GDP recorded in Europe and one of the best economic results worldwide. Salaries, pensions and employment are continuing to rise while inflation is stable at 1.6 per cent. Last year 50,500 workers gained new employment while the debt to GDP ratio remained stable at 56.8 per cent.
Private sector
Instead of a projected budget deficit in January this year, a surplus was recorded. Industrial production increased by 0.4 per cent in 2020 with exports recording a slight increase from 17.1 billion Euros to 17.5 billion Euros. The government has rolled out three stimulus packages worth eight billion Euros that have helped 1.4 million people in the private sector including the hard-hit tourism and transport sectors. For example, Serbian bus companies will receive 600 Euros for every bus operating in the first six months of this year.
Over one and a half million workers in micro, small and medium-sized enterprises will receive financial assistance to the level of one and half of their minimum salaries while pensions have been increased by 5.9 per cent.
Such economic stimulus packages are similar to what Kenya offered the different sectors at the height of the pandemic. In conclusion, Kenya and Serbia have enjoyed rich cultural and economic ties for decades. It is my hope that this co-operation will continue even in these difficult times.
-Mr Dragan is the Serbian ambassador to Kenya