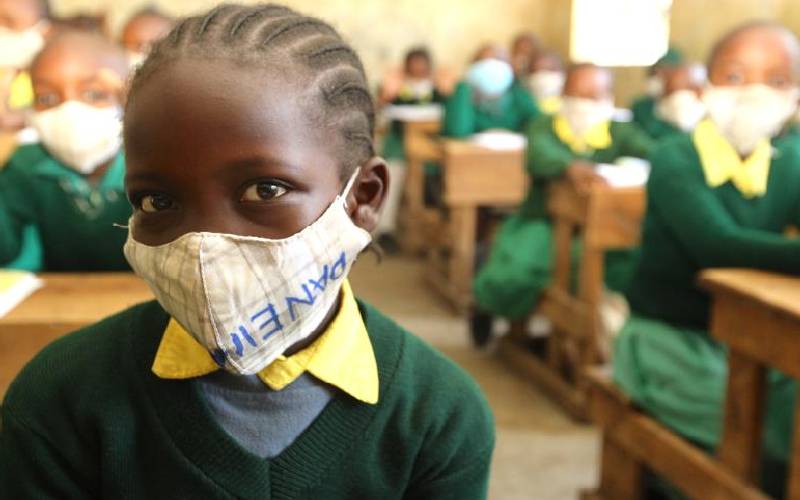 The spate of indiscipline in secondary schools has once again found us flat-footed. Suggestions on how to address the problem have come from various persuasions. Some, like the re-introduction of corporal punishment, are cranky, simplistic and have no place in the 21st century. There are alternatives to the use of the cane as deterrence for misbehaviour.
Indiscipline in schools has been a major feature of our secondary school system. Tomes have been written about the issue and how best to mitigate it. Even during the corporal punishment period, every second term, schools went through the ritualistic spate of indiscipline.
There must have been a valid reason for banning corporal punishment. We recall the many injuries, even deaths of learners that were common in schools in the name of teachers instituting discipline.
The Children's Act outlaws corporal punishment. This, together with some international instruments we are signatory to, make calls for the re-introduction of corporal punishment in schools hollow. Studies have established that corporal punishment is a source of academic, mental health and behavioural problems for learners. The studies have further revealed that teachers socialised in environments of corporal punishment are often its avid adherents.
Read More
We need to do some soul searching as a society. As I have opined before, what we are going through in our schools mirrors what is happening in our socio-political and economic milieus. Addressing the challenge partly requires tackling our shortfalls as adults.
The good news is that we have what it takes to overcome them. What is lacking is the will. We need to avoid simplistic quick fixes.
Let's go the whole hog to the root of the problem. Corporal punishment runs counter to this. Violence, which caning is, begets violence. Let's look elsewhere for answers.
Undesired behaviour
What escapes advocates of corporal punishment is that punishment, in all its guises, has been known to merely repress the undesired behaviour. It usually bounces back with more serious ramifications due to its short-termism.
This might explain the prevalence of the vice in our secondary schools. Most of the learners might have been controlled by corporal punishment in their homes and primary schools. So the chickens are coming home to roost.
However, most recent studies have brought out clearly that punishment, more so corporal, has counterproductive results to the problem of indiscipline. This is partly what informed its ban in Kenya in 2001. Its romanticisation, as is happening now by sections of our society, will do little to change its negatives. The point to begin at is to adopt the gamut of the so-called negative reinforcement to any form of misbehaviour in our schools. Teachers need retooling in these alternatives.
Squalid conditions
However, before we do anything for the alternatives to corporal punishment, we need to address the enabling environment for indiscipline in schools. Let's address the congestion and squalid conditions that schools are known to be. It's also essential to look at the authoritarian leadership in most schools.
On its part, the government should ensure funding to schools is adequate and prompt. Add these to good parenting and introduction of modern security systems in schools and we will be halfway through our quest to address the problem. It's time we equally sought and got the students' views on this problem. Let's try a bottom-up approach. It might be the elixir that has eluded us for years.
Non-physical forms of punishments are the way to go. Coupled with involvement of learners in the management of the school, it will exponentially mitigate the incidence of indiscipline.
Alternatives to corporal punishment, such as sanctions, rebuke, suspension, or shaming the child before peers can go a long way in reducing cases of misbehaviour in our schools.
Dire warnings like the ones coming from the Directorate of Criminal Investigations are also apt. Learners should also engage actively in co-curricular activities. Guidance and counselling should be scaled up and those mandated to carry it should do so in a professional manner.
Finally, we should re-visit how we teach. Let's pay attention to differentiation and inclusivity. And as we do this, make sure that the slow learners are taken care of in as far as their learning needs are concerned.
We should, as a society, strive to bring up our young members in a violence-free and responsible manner. This is why we should give corporal punishment, which is a cruel, degrading, archaic and inhuman practice, a wide berth.
Dr Ndaloh teaches at Moi University. [email protected]