Employers guilty of breaking labour laws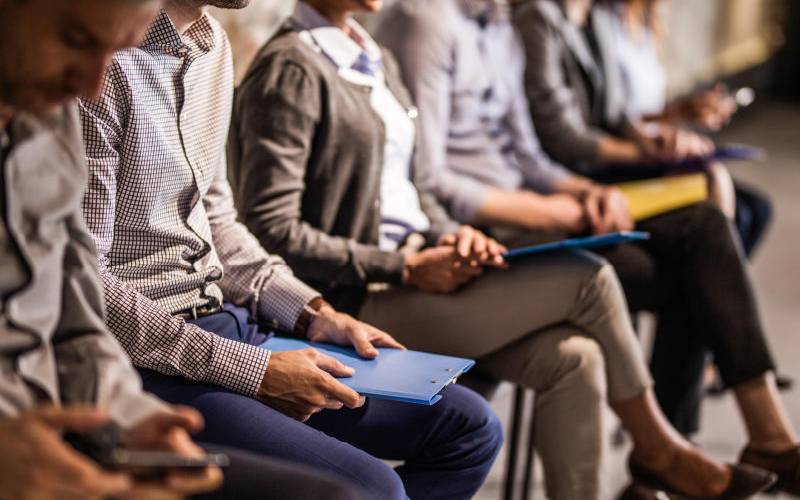 Industrial peace and harmony are important in minimising conflicts at the workplace, and thus ensuring the maintenance of congenial industrial relations.
Industrial peace and harmony can only be achieved through successful negotiation of Collective Bargaining Agreements (CBAs), and honouring every provision of the agreement in its entirety as envisioned in the Conventions 98 and 154 of the International Labour Organisation (ILO), Article 41 of the Constitution (2010) and Sections 54-60 of the Labour Relations Act (2007). These are statutory provisions that largely address issues pertaining to CBAs.
Research by International Training Centre (ITC) of ILO indicates that countries with highly coordinated collective bargaining tend to have less inequality in wages, lower and less persistent unemployment, and fewer and shorter strikes than countries where collective bargaining is less established.
Good collective bargaining practices have sometimes allowed certain countries to overcome passing financial crises. ILO standards promote collective bargaining, and help to ensure that good labour relations benefit everyone.
Despite Kenya having accommodative labour structures and a firm industrial foundation, employers lack courtesy and dishonour CBA negotiation processes. This has undermined trade unionism, and resulted in perennial industrial upheavals – impacting negatively on the productivity of workers.
Presently, trade movements such as Kenya National Union of Nurses, University Academic Staff Union, Kenya Medical Practitioners and Dentists Union, Union of Kenya Civil Servants, Kenya National Union of Teachers (Knut), Kenya Dock Workers Union, Kenya Union of Clinical Officers, Kenya National Union of Medical Laboratory Officers, to mention a few, are on the verge of collapse due to employers' contravention of CBAs, violation of the Constitution, labour laws and other enabling Acts.
Worse, employers are now threatening to terminate Recognition Agreements of these unions.
Take a quick survey and help us improve our website!
Take a survey
Circulars have been issued to employers instructing them to stop effecting deductions of agency fee in favour of unions, which is a violation of Section 48 of the Labour Relations Act. Some unions have also ceased receiving union dues through the check-off system after employers halted monthly deductions. Several unions in the public service have lost huge membership after employers mutilated union membership registers.
For instance, the teachers' employer, for unexplained reason(s), has refused to schedule negotiations for the 2021/2023 CBA. Here the Commission is in total violation of the Labour Relations Act (2007) and the Code of Regulation for Teachers (2015), since it has declined to constitute a CBA Negotiating Panel as provided for in Section 13(5) of the TSC Act (2012).
It should be noted that CBAs are not chaired by the employers – collective bargaining sessions are chaired by independent entities.
In the case of teachers, the commission unilaterally negotiated the 2021/2023 CBA and clandestinely forwarded the proposals to the Salaries and Remuneration Commission (SRC) in total disregard of the provisions of the law as regards collectively determined agreements as contained in Sections 54 – 60 of the Labour Relations Act.
Conflict is a social phenomenon. It occurs between any interacting and interdependent groups. When two mutually dependent groups seek incompatible goals, conflict ensues. However, conflict is integral to the process of change. Some degree of conflict is needed to nurture industrial relations.
It is with this in mind that the ITC has conducted courses locally on negotiation skills to provide those involved in negotiations with first-hand knowledge and practice of negotiation techniques.
Among parties
The ITC/ILO courses are designed to develop participants' capacities to improve their negotiation skills. The programmes on negotiations are aimed at developing participants' knowledge and understanding of consensus-building approaches to conflict management and dispute resolution.
The emphasis has always been placed on how to move from a traditional style of adversarial negotiating to a negotiation style that allows mutual gain and strengthened relationships among parties.
However, all effort, financial resources and expertise by ITC/ILO to assist Kenyan employers and trade unions to up their negotiation skills and capacities have gone down the drain, as employers have rubbished negotiated and signed CBAs, a move widely seen as killing trade unionism. Presently, no single union has a stable, collectively determined agreement.
-Mr Sossion is a nominated MP and Secretary-General of Knut