Nairobi one big slum, but we can change it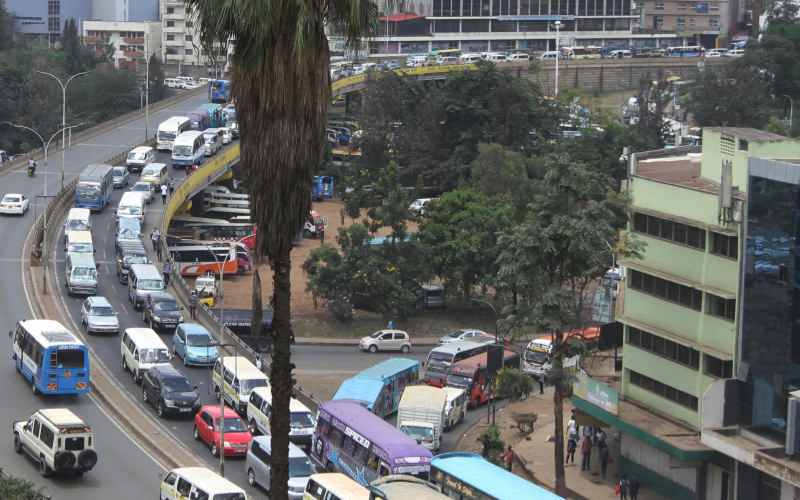 Last week, a friend who lives in Nairobi's Ngong suburb was stuck in a traffic jam for hours. The congestion was occasioned by traffic clogging within a residential estate with highrise flats and a road infrastructure that can barely serve all vehicles there.
This shows how chronic housing problems create a chain reaction that adversely affects roads, sanitation, children's welfare, public health, stress levels and security, among other life-threatening challenges that also mess our environment.
"Home is where one starts from." These words by T S Eliot the great American poet capture the utter importance of the houses in which we sleep in, live in and build homes. These homes launch us into the efforts and triumphs of every single day. In this regard, houses are not just walls and roofs slung together. Rather, they are the physical spaces that homes are rooted in. Unfortunately, the overwhelming majority of houses in our major cities destroy homes, instead of building them. They do so because they are constructed like a concrete slum that undermines the wellbeing of those who live there.
These concrete jungles comprise multi-storey residential flats that dot all corners of our cities. You can find them straining under their own weight in Mathare North; Inner Core; Kangemi; Kawangware; Githurai; Pipeline and other locations. They house hundreds of thousands of city residents who flock there because of affordable rent from Sh4,000 – Sh15,000.
The concrete jungles have flourished because our Metropolises population doubled within a decade. Unfortunately, there was no corresponding increase in housing, leaving the city struggling to house its residents. Consequently, there is extreme congestion in highrise flats, which creates myriad problems. Apart from basic practical ones like insufficient space for hanging clothes, there are also more intimate problems like zero privacy between houses. They are all like a maze of thin-walled rooms through which talk and all manner of sound flow freely.
While highrise residential buildings are commonplace in mega-cities like Lagos and Cairo, Nairobi is carving out for itself the shameful distinction of residential highrises bereft of order and safety. Most highrise buildings have rough, narrow and unlit staircases that snake their way up these buildings into dozens of single or double-roomed houses that are cramped, thin-walled and overcrowded.
They have lone windows that often face rough outer walls of adjacent houses, which leave many houses in a state of semi-darkness all through the day. This means neither the houses nor their tiny balconies and narrow staircases provide conducive space for children to play. Further exacerbating the situation is wanting sanitation that compromise public health. These houses are also beset by severe water shortage that is symptomatic of the larger water crisis in Nairobi. According to Nairobi City Water and Sewerage Company (NCWSC), there is a 25 per cent shortfall in water supply to Nairobi houses.
To roll back these concrete slums and their attendant challenges, we must embrace a three-pronged approach.
Firstly, urban planning is key. While there is no shortage of sustainable urban planning that spells out how to increase affordable, decent housing, execution is wanting. Nairobi's population doubled within ten years and will keep growing exponentially. We must therefore plan for hundreds of thousands of houses that will not be built in the concrete slums format of existing highrise buildings.
Secondly, construction of thousands of affordable decent housing will require investments of billions. We must source these investments innovatively and strategically. Small and large-scale Kenyan investors must be educated on the different tiers of affordable decent housing that they can construct.
The current norm is to buy a plot then construct your house in whichever style you deem fit. Clearly, most investors disregard professional guidance. This contributes to a haphazard housing landscape that doesn't help.
Finally, since individual Kenyan investors cannot cater for all the investment needs of large scale well planned affordable housing, there is need for the Government to headhunt for world-class housing investors who will customise best housing practices from elsewhere.
Indeed, solving our cities affordable housing nightmare will require a double dose of investment, planning, execution and political will. There is need for zero tolerance of the concrete slums that presently saturate the city. The National Construction Authority (NCA) must take the lead in this conversation and change of fortunes. We must begin to demolish and replace them with affordable, decent housing that will enhance sustainable livelihoods. Think green, act green!