Covid shouldn't roll back globalisation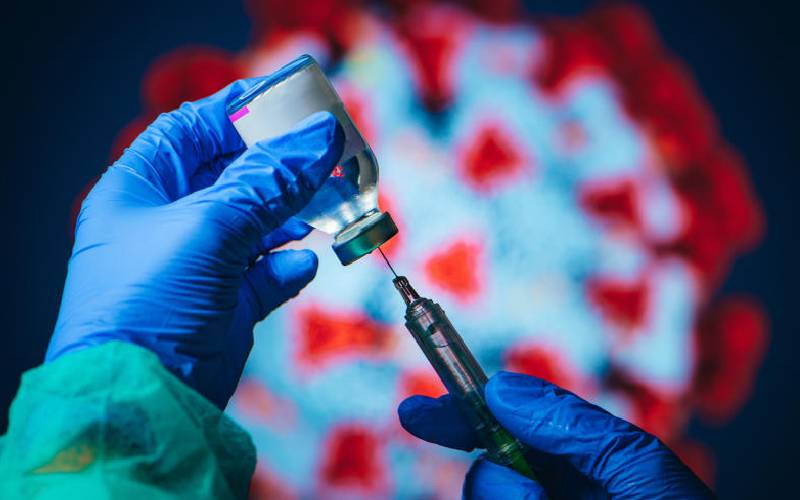 The Covid-19 pandemic has amplified vulnerabilities in the highly interconnected Global Value Chains (GVCs). A value chain is a production-to-market linkage that generates value to the customer and is different from a supply chain which is the process of transforming raw materials to products.
Thus, a global value chain is where countries in different geographical regions are involved in production-to-market linkages. Creating value is giving a customer reasons to pay more for a more functional and durable product sourced and assembled in different countries, rather than one whose parts are sourced and assembled locally.
Most of international trade and investment occurs within GVCs accounting for 70 per cent of international trade. Multinationals - companies participating in GVCs - contribute a third of the world production which is half of the total world trade.
Needless to say, Covid-19 has affected the world's largest manufacturing economies participating in the complex interconnected GVCs. The pandemic has impacted GVCs in four ways. The first was a direct impact when multinational firms ceased production and shipping of intermediate inputs to adhere to lockdowns and border restrictions issued by governments all over the world.
Demand shocks manifested through demand contraction from job losses, fall in incomes, changes in consumer behaviour and economic distress after the implementation of lockdowns. However, there was a surge in demand for essential commodities like medical supplies and food commodities compared to depressed demand for other non-essential GVC commodities.
These demand fluctuations then affected domestic supply chains. GVCs amplified the negative supply impact by transmitting supply shocks across borders due to travel restrictions from subsequent lockdowns and border closures that slowed the movement of people, goods and services. Lastly, uncertainties on the future of trade and investment regimes have materialised in the face of export bans for medical supplies and raised concerns on the need to domesticate GVCs to secure domestic production. Consider Hubei Province in China that was the epicentre for Covid-19 where most multinationals obtained inputs.
Such events have sparked debate on whether to strengthen the resilience of GVCs, deglobalise, raise protectionism or nearshore (locate in neighbouring countries) GVC operations to mitigate risks exposed by Covid-19.
Take a quick survey and help us improve our website!
Take a survey
Some argue that localising, protectionism and automation would make economies more self-sufficient. Further they claim, travel disruptions from export restrictions especially for medical supplies have reversed the need for international trade in GVCs. For them, multinational firms achieve more efficiency by ramping up production locally, rather than locating across borders where labour and production are lower.
These claims are valid at the onset especially with ventilator demand surge and shortages. The standard ventilator technology for treating Covid-19 patients contains 300 parts that are sourced in multiple countries. If a country prefers to procure all these parts and produce locally they would still require technological know-how from particular countries.
A deeper examination on shortages of medical supplies such as ventilators cannot be attributed to faults in GVCs since domestic production disruptions would also emerge from a domestic demand surge. Localised enterprises become less competitive and trigger further protectionism. Partner countries retaliate by imposing protectionism as well.
Deglobalisation is only favourable if a country is not hit by a pandemic which all other countries are grappling with. However, all countries have been affected by the widespread Covid-19 pandemic though the outbreak peaks are different. While some countries battle with the worst of the pandemic, others were flattening their curve. This in itself is a source of deeper international trade and resilience.
Options to automate the entire value chain may not be feasible soon. Additionally, labour-intensive multinationals would rather retain their location near final markets where the cost of labour and skills are lower. Therefore, domesticating GVCs and protectionism would be an empty argument against trade.
In fact, to manage future risks and strengthen resilience the policy discourse should not hinge on "local" versus "global". Particularly, developing countries like Kenya need to concentrate efforts on diversifying the production process - digitally, geographically or otherwise.
Countries should also maintain redundancy such as extra hospital beds. Governments need to incentivise firms to incorporate risk awareness and risk management strategies for recovery and preparedness.
Ultimately, gains from continued globalisation outweigh the costs. Therefore, Covid-19 has provided key lessons but has not highlighted plausible arguments against globalisation.
-Ms Kaaria is a trade and development economics researcher