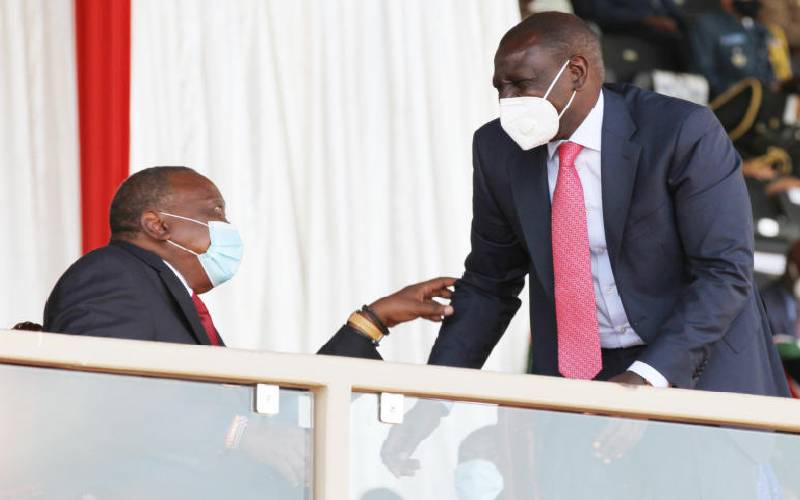 Happy New Year! As we usher in the new year, many of us are making private resolutions about how we plan to improve our lives in 2021. Despite the arbitrariness of time, markers of the time – like years – are important cultural artefacts that allow us to make sense of the world. And like individual Kenyans who are eager to change their lives in 2021 for the better, I hope the Jubilee administration has taken time off to consider its own resolutions for 2021.
My wish is that the Jubilee leadership will take the business of government seriously. I do not wish for perfection or saintly leadership. All I hope for is good-enough leadership. No more rotting or expired medical supplies failing to reach needy Kenyans in the middle of a pandemic. No more policymaking on the fly in a manner that hobbles essential services like healthcare and education. No more budgeting not as a means of policymaking and giving guidance to the private sector, but as a conduit of allocating money to vendor-driven corruption schemes. No more generalised incompetence in every imaginable sphere of public service.
We are a 10 trillion-shilling economy, not a roadside kibanda! We should not be missing payments to government workers, suppliers, and county governments. In very simple terms: We deserve better from the government.
Compared to other more successful countries, our government is not unique in its corruption. What is unique about us is the quality of our leadership. Starting from the very top, we have an acute shortage of responsible leadership. What do I mean? Responsible leadership is not always perfect. However, it provides guidance and models good civic behaviour. It internalises the costs involved in public administration and government.
Read More
It deftly balances competing interests, making sure that elites do not always besmirch the general will of the public. Good leadership understands that while giving favours to political allies is a common currency in politics, such acts should never come at the cost of getting things done right.
For example, responsible leadership makes sure that roads get built to standard (even when the overall budget may be topped up through corruption). Responsible leadership does not build an overpriced railway line to nowhere that is not commercially viable and that is like a wrecking ball to our fiscal standing.
Responsible leadership embodies self-respect and respect for the governed. The countries we admire as paragons of rapid economic development and improvements in human welfare did not do so on the back of perfection. Even as they recorded stellar growth, they remained corrupt and their governments encountered several failures along the way.
The important factor that sets these countries apart is that they had responsible leadership that was capable of balancing private elite interests against the general public welfare. Their leaders understood that elites stood to benefit from general economic growth (the basic principle that 10 per cent of 20 trillion is bigger than 10 per cent of 10 trillion).
And as a result, they fostered political systems that attracted productive elites in both private and public life (not perennial leeches who must steal to live). Their equivalents of the SGR, NYS, Youth Funds, and other infrastructure projects not only created building blocks for the wider economy, but also birthed firms that created dependable jobs for their people. In short, the leadership in these countries was composed of individuals who were responsible in both their private and public lives.
That is the bare minimum that we are asking of Jubilee in 2021.
The writer is professor at Georgetown University