It's time for us to step up climate action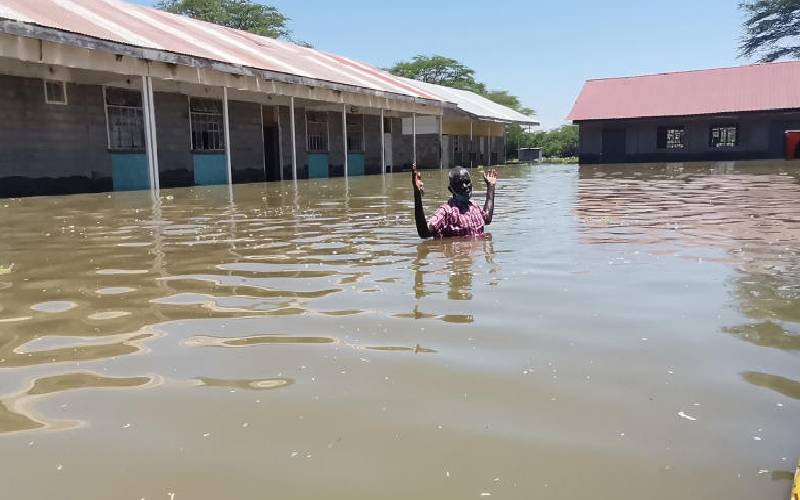 This week, I will travel to Lake Baringo to see how it has flooded - miles of farming land now unworkable, schools submerged, and health facilities unusable. Communities in that area have been ravaged by water levels that have risen by at least 50 inches.
A product of extreme rainfall and deforestation, the devastation of human impact on the environment is there for all to see.
Climate change is the most pressing and existential issue humanity faces. While the world has been dealing with the Coronavirus pandemic, the dangers of the climate crisis have continued to become all the more evident.
This is an area where the UK is leading, as we prepare to host the UN Climate Conference (CoP26) next November. Tackling climate change is a core plank of the Kenya-UK Strategic Partnership.
Just last month we announced Sh1.2 billion of new projects, which includes money for climate-smart investments, reducing plastic waste, and supporting clean energy projects in Kenya. These are just a few examples of how, together, we are helping communities to build their strength against future climate shocks.
Nature's wrath
Although Kenya contributes very little to global emissions, it is one of the most vulnerable to climate extremes – whether it be the ravages of drought, floods, or more recently the unprecedented locust invasions that have threatened food security.
These disasters carry huge economic costs. It is clear that the Kenyan communities who rely on the natural environment for their survival are being hit the hardest. While they are most at risk, and least responsible for these climate shocks, they have also been without the resources to plan, leaving them particularly vulnerable.
This is an issue of crucial significance not just as we navigate the pandemic, but for the decades ahead. Countries face an important choice: to invest in building back greener economies, or locking in polluting emissions for decades to come.
In 2016, Kenya became one of the first countries in Africa to pass a Climate Change Act. It was also the year the country ratified the Paris Agreement and announced targets to reduce the country's carbon future emissions by a third. Today, the commitments made four years ago have set Kenya on a path towards low-carbon, resilient development.
It is encouraging that to date, around 85 per cent of installed electricity capacity is made up of renewable energy, a great step towards President Kenyatta's commitment to 100 per cent green energy by 2030. Kenya's leadership has also been evident in being one of the first countries globally to ban single use plastic bags.
Take a quick survey and help us improve our website
Take a survey
Businesses are rallying behind the goal of reaching 10 per cent tree cover by 2022. I have also been really heartened by recent reports that plans for new coal-fired power in Lamu have been cancelled – powering past coal would be a real step forward for Kenya.
The UK has also set out its stall. We have made a legal commitment to ensure net zero carbon emissions by 2050, and set out an ambitious 10-point plan to create jobs and transform to a green economy - including ending the sale of new petrol and diesel cars by 2030, and new measures to become a world leader in carbon capture.
We have also made a global commitment to Sh1.7 trillion of international climate finance over the next five years to help other countries adapt to climate change and reduce their emissions. But there is still more for us all to do, so the UK is calling on all countries to bring their drive and determination for change to the table.
Last month, the UK and Kenya joined forces to launch a Year of Climate Action that will see us step up together – guided by a joint action plan and supported by a growing coalition of activists and businesses.
We will also use this time to continue raising the profile of the very real disasters, like those I will see in Baringo, to build momentum towards a greener future for us all.
Jane Marriott, British High Commissioner to Kenya