Kisumu set to become region's oil export hub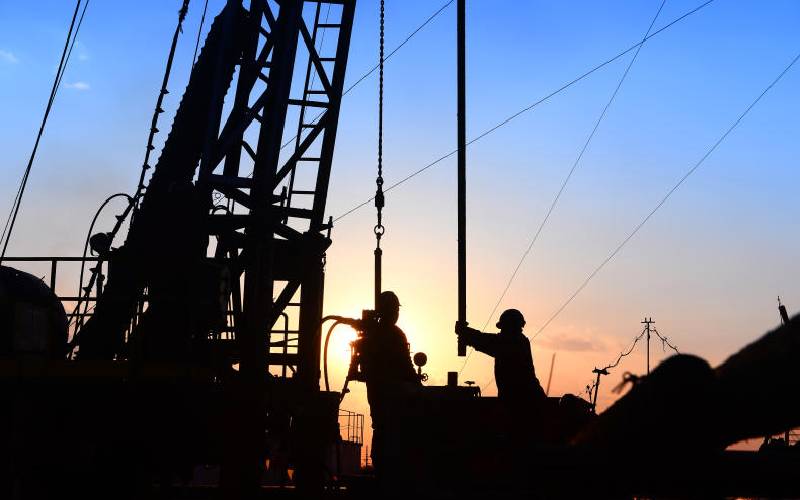 Kenya Pipeline Company (KPC) is set to regain its share of the East African petroleum market following commencement of transportation of fuel across Lake Victoria. Over the last several months, KPC's Kisumu Terminal has been used to load wagons on the wagon-ferried sea vessel MV Uhuru, which has so far transported over 21.3 million litres of diesel to Uganda since December 2019.
This graphically demonstrates that marine transportation of fuel is a viable option that the region should capitalise on.
Indeed, the business potential of waterway transportation of fuel is what KPC had in mind when they invested Sh1.9 billion in putting up the Kisumu Oil Jetty in 2018. The facility is expected to deliver petroleum products to neighbouring Uganda, Rwanda, Burundi, Eastern DRC and parts of Tanzania creating an efficient and commercially viable integrated marine fuel transportation system in the region that will bring about reduced transportation costs for the oil marketing companies.
It is therefore expected that once Uganda completes the construction of her jetties in Entebbe and Jinja to enable commencement of full commercial operations for the jetty, Kisumu will be transformed into the region's petroleum export hub.
The emerging opportunities both on the lake and on land will in turn stimulate economic activity across the Great Lakes region with an increase in vessels inspiring other industries to take up this mode of transport.
As the East African region advocates for more intra-Africa trade with new socio-economic opportunities for the masses, a sufficient and efficient infrastructural system is vital to ensuring adequate, reliable and cost-effective supply of petroleum products across the region.
This is what the Kisumu jetty is promising to deliver. Once operational, the facility is expected to increase maritime transport activities on the lake with the shipping and docking facilities required to support the venture also enabling other industries to develop additional transport services along the lake.
The jetty, which was constructed by Southern Engineering Company (SECO), a Kenyan engineering firm, will boost throughput in Kisumu by 1 billion litres a year in phase 1 and up to 3 billion litres per year by 2028.
3.1 billion litres
Fuel supply to the export markets of Uganda, Rwanda and Eastern Democratic Republic of Congo stood at 2.4 billion litres in 2015 but has since risen to 3.1 billion litres in the financial year ending June 2020. With such volumes, the project has the potential to turn Kisumu into a focal point of oil and gas commerce in the region, making it one of the busiest inland ports in Africa.
To ensure that the new jetty is adequately supplied and can sustain the export market, KPC has already constructed a 122km pipeline which is commonly referred to as Line 6.
The completion of this pipeline from Sinendet in Nakuru County to Kisumu in 2016 has already boosted petroleum product availability in Western Kenya, which used to experience frequent fuel outages and the export markets of Uganda, Eastern DRC, Rwanda, Burundi and Northern Tanzania further increasing the viability of Lake Victoria as the region's newest petroleum transport avenue.
These capital investments that the government has undertaken through KPC will improve how fuel gets to our customers and consumers in Kenya and the region. With these projects, Kenya has the opportunity to bolster regional business and strengthen her ties with the neighbouring countries as we strive to transform the lives of our people.
That is the reason the media have been asking when Uganda will complete putting up her jetties so that Lake Victoria's integrated transport system can be fully utilised.
In March this year, a team from KPC visited Uganda and established that the complementary facilities in Entebbe and Jinja are not complete. This meant that the Kisumu Oil Jetty continues to remain underutilised.
The receipt facility under construction by Mahathi Infra Ltd in Bugiri-Bukasa, Entebbe, is due for completion in March 2021 while the receipt facility in Jinja has yet to formally commence and remains in planning phase between the Joint Venture partners.
Nonetheless, Jinja Storage Terminal offers tankage that can be used for rail wagon and truck receipts.
Despite these delays, commercialisation discussions are ongoing between KPC management and the stakeholders in Uganda on the best ways to utilise Lake Victoria for fuel transportation.
With additional benefits of enhancing safety and environmental conservation and lowering road maintenance costs because of reduced trucks on our roads, the jetty will also contribute to reduction of cases of fuel adulteration, which have been common in the region because more petroleum products will be transported via Lake Victoria.
Therefore, Kisumu Oil Jetty's viability is not in question because soon it will place the Western Kenya region on a path of socio-economic transformation that will ensure the region enjoys high quality of life, creating dozens of jobs for many young people.
-Dr Macharia is the Managing Director for Kenya Pipeline Company. [email protected]