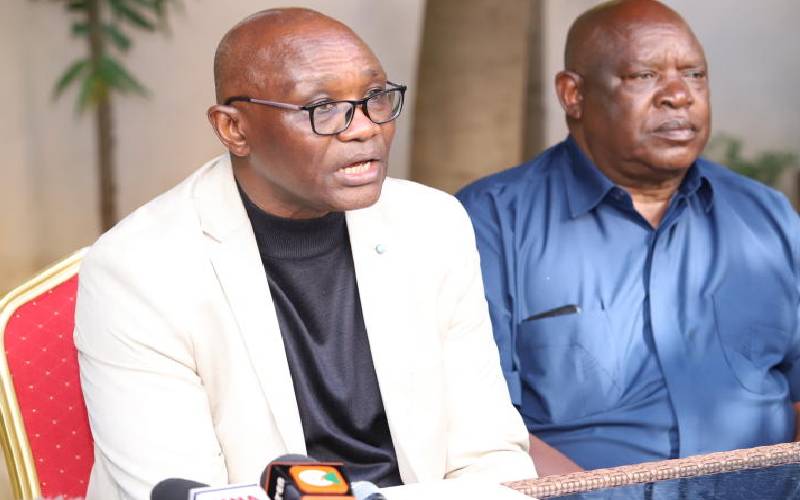 Excellencies Wilber Otichillo, Vihiga County governor, James Ongwae, Kisii County governor and John Nyagarama, Nyamira County governor, peace be with you. If you can, spare a few minutes from your busy schedules and let's talk about housing and climate change in your counties. And, mine will be unsolicited proposals for your consideration. This is why I have singled out your counties for this commentary.
The population density of your counties is way higher than the land available can meaningfully accommodate. The stats are out there, but I do not want to use them. I will instead use everyday examples from the lives of your county residents to make my point.
Let us differentiate between the most populous counties (of which Nairobi, Mombasa and Kiambu will take lead) and the most densely populated counties per square kilometre (of which your counties are included). Again, if you leave out the big cities that are densely populated for the obvious reason that they are urban set-ups where population density is always high, your three counties will be among the most densely populated in the country.
Population density is a blessing. Children are a gift from God. Procreation is a holy mission. And we empirically know that so much good can come out of many people living in a small space. But, it can also be a curse if there is no proper long term planning. And this, your excellencies, is what you need to consider in your Integrated County Development Plans (ICDPs).
Read More
Many low-income people in your counties – who are actually the majority – have subdivided their lands so much that subdividing it further for the next 20 years is practically impossible. Families will be forced to rethink the whole concept of land as an inheritance that has to be passed from generation to generation. In just under two decades, it will be very difficult for the 20-year-olds today, who will be 40 then, to talk about "my land".
Of course, because of the high survival methods that people in densely populated areas adopt, including buying land elsewhere in the country, there will, out of necessity, emerge new ways of living. However, we know that land will not expand at all in response to population increase. We have a good example in countries like India where population density weighs heavy on the available scarce land.
Countries like China plan ahead. They have a huge population density but they have strong futuristic plans on how to manage their population growth.
The challenge in your counties, your excellencies, is that most people cannot afford basic needs. Just look at their dressing as you crisscross your territories. The medical facilities are wanting. Not many of them have access to a balanced diet. If anything, many of your county residents eat to survive. In addition to all this, add the effects of climate change. Rivers drying – for many reasons including population growth that forces people to cut down trees and forests so they can find space to live – poor farm yields because of unpredictable weather patterns, uncontrollable flooding, loss of natural vegetation and so forth.
As county CEOs, you have a chance to leave a strong legacy for your people, for future generations. You need to start a difficult but worthy conversation with your county residents on whether they want to live as if there is no tomorrow. People who care about the younger generation will start to engage. Rivers, natural vegetation and trees all around us are part of healthy living. There must be ways of freeing land not just for cultivation, but for healing Mother Nature. We have no option than to free land for animals and insects to return and live among us. We live in an ecosystem.
Back then, we learned in biology that a bee is very important in a pollination process. For maize and other crops to produce seeds, the bees were considered critical agents in the pollination process. Now, high population density has led to cutting down of trees, clearing of natural vegetation which were the natural habitats for bees. The bees are hardly doing their work now.
Your excellences, visit Kilimani and Kileleshwa or other estates in Nairobi. The number of high rise buildings springing up every day will give you an idea of how you can reclaim our God-given natural environment. The new high rise, which just about 15 years ago were a preserve of developed countries, are now right here in Kenya.
Consider thinking long term on environmental protection and be examples to other counties in Kenya that surely will soon find themselves densely populated.
Dr Mokua teaches media and communication studies