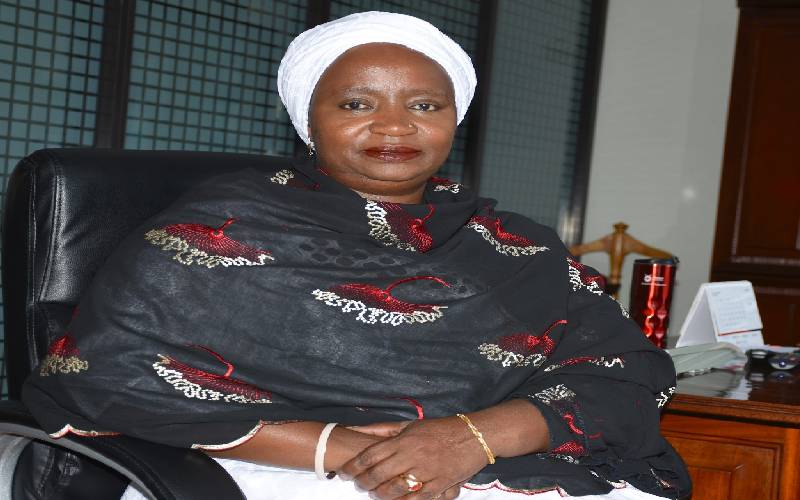 This year's World Humanitarian Day celebrated on August 19th is marked amidst an unprecedented humanitarian crisis as the world grapples with the Covid-19 pandemic. However, as the world was bracing for the possible spread of the virus beyond its origins in Wuhan, China, in Kenya, desert locusts were sweeping through swatches of pastureland and cropland in what experts say is the worst invasion in 70 years, while over 33 counties were experiencing effects of heavy flooding occasioned by higher than normal October- November-December 2019 rains.
By the time the first case of Covid-19 in Kenya was confirmed on March 13, communities were already grappling with major humanitarian challenges occasioned by these two disasters.
Cumulatively, the flooding during the October-November- December 2019 (OND) short rains and the March-April-May (MAM) 2020 caused over 300 deaths and displaced more than 600,000 people from their homes. Some of those displaced are yet to be resettled and are still living in camps. Beyond the human cost, livelihoods in the form of crops, pasture and livestock were also destroyed accounting to losses of millions of shillings. Forecasts indicate that the effects of the floods will adversely affect food security as the planting cycles were disrupted.
Numerous challenges
Read More
An impact assessment of the desert locusts' invasion recently conducted by KRCS in collaboration with FAO and the Ministry of Agriculture paints another grim picture for the communities that bore the worst of the invasion. Preliminary findings indicate that communities will need support to recover from the losses incurred on both cropland and pastureland. This too will have long-standing effects on food security and livelihoods.
With the Covid-19 pandemic, all efforts are currently on preventing further spread, treating the infected and mitigating the socioeconomic impacts. It is our collective hope that we can flatten the curve sooner rather than later and get our lives back to normal.
Kenya Red Cross warns Kenyans against fake Covid-19 masks
The Covid-19 pandemic is not just a health problem. As the virus continues to spread, the health, psychosocial and economic effects continue to increase. The country has witnessed a sharp increase in mental health challenges, gender-based violence, domestic violence, child abuse and many other social problems. The prolonged closure of schools has also left millions of children vulnerable with surveys showing a sharp increase in teenage pregnancies during the last six months.
In the urban centres, thousands of persons living in informal settlements have lost their incomes as employers trim their staff with shrinking businesses, while others shut down. Many persons in the informal sector who rely on casual jobs have also lost their sources of livelihoods. Many families have lost income and have been pushed to living below the poverty line in just five months. This loss of income by people living in the informal sector and businesses coupled with the movement restrictions imposed in a bid to reduce Covid-19 spread have also affected food production in the rural areas where many small-scale farmers depend on remittances from their relatives in towns to purchase needed farm inputs like seeds and fertiliser. The issues outlined are just a few of the challenges that the humanitarian actors such as the Kenya Red Cross must confront during and beyond the active response to the Covid-19 pandemic in Kenya. Yet they must do so in an environment that is changing fast.
Addressing crises
Moreover, such crises must be addressed holistically as they affect the Kenyan populace in multiple ways - socially, economically, psychologically, and have weakened the communities' coping mechanisms.
To begin with, we must not lose sight of the multiplicity and complexity of the crises on the populations. This means that programming cannot be one dimensional. We must employ multiple approaches and address these challenges in an integrated manner in order to build community resilience and enable them to bounce back. New technologies, innovative, local solutions and research tools offer an opportunity for humanitarians to forecast possible crisis that could cripple livelihoods and hold countries or continents at ransom, just as Covid-19 has done. Integrated programming based on evidence will help humanitarians work with different actors to mitigate future crisis.
Additionally, homegrown solutions must be assimilated into the humanitarian response and structures. It is also critical that affected communities are involved in finding solutions to their own problems for sustainability. The future of humanitarian action is local, thus we must shift our focus to enabling the people and the local actors to decide what their priorities are. We must invest in strengthening the local actors and the capacity of local humanitarian responders to reach out to communities.
Tapping into local resources to advance the response to humanitarian crisis also needs to be incorporated in both the functional and operational structures of humanitarian organisations. This is even more urgent given that all countries including the traditional funding partners are also grappling with the effects of Covid-19. The Kenya Red Cross Society has had strong partnerships with local and corporate organisations to respond to various crises and this will have to be enhanced.
As we commemorate World Humanitarian Day, let us celebrate the unsung heroes and heroines who have dedicated their lives to save and protect lives in the most difficult circumstances amid numerous challenges and risks. The local women, the youth, the health workers and the first responders at the frontline treating and preventing Covid-19, providing food and other aid services to affected populations in need, providing the much-needed shoulder and safe spaces for women and girls who are victims of abuse and violence, running refugee camps, fighting locusts, responding to floods and support to communities displaced by clashes all amid the Covid-19 pandemic. Let us salute them!
Dr Asha Mohammed is the Secretary General, Kenya Red Cross ([email protected])