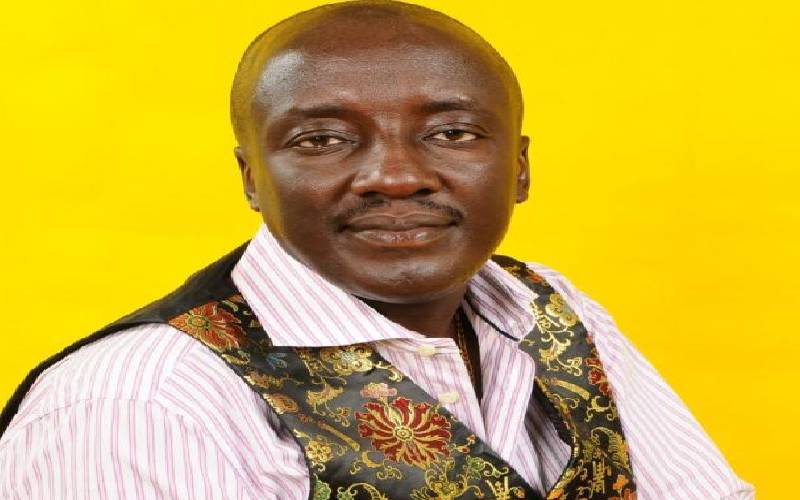 Why do people close their eyes while kissing? In one of his lessons at the University of Nairobi, departed Sociology lecturer Ken Ouko (pictured) posed this question and majority of us were beside ourselves with excitement.
Of course, there are millions of reasons we could conjure up in our minds. But in a class of highly impressionable undergraduates, only a few girls giggled as they gave their answers. Some said we do so unconsciously as a sign of trust and security.
Others said we do it to relive the moment of complete surrender while some said it would be weird or even spooky to lock lips with someone with eyes wide open at such a close distance. The reasons are varied and numerous, but could you get marks for all of them? Well, Ouko said, 'wait a minute it depends on how you explain your answer.'
For three hours, Dr Ouko regaled us with humorous anecdotes of how we relate with other people that we could hardly notice the passage of time. We were left asking for more at the end of that afternoon. And for four years, the master of sociology who fell to Covid-19 last Saturday morning simplified to us complex human interaction theorems in such an enjoyable manner that only he could do it.
Read More
He, for instance, explained the Oedipus and Electra complexes using relevant African examples. His lectures were always well attended and not even lazy students wanted to miss out. During exams, he would allow us to come with all reference books we could get, but woe unto you if you replicated word for word what was in them. Sociology, he said meant applying the theories in one's everyday life.
Still, we admired his style and of course sleek cars and fashionable attire. To him, nothing was impossible and that is why we could dream big and dare to make it in life. Now, rarely does a student-lecturer relationship last beyond the lecture room and blossom into a life-long friendship. And when you consider the rigours of pursuing a degree in a field such as sociology, the last thing on the mind of a graduand on his or her graduation day is whether the lecturer could be a buddy in future. Oftentimes, the graduate is apprehensive of the job market and what life has to offer.
And so it was with my friendship with the sociable don Ouko when our paths would cross again some 10 years after I had graduated from the University of Nairobi. The affable lecturer was always a call away for incisive and eye-opening quotes for journalists reporting on society and the many challenges facing the human race.
His demeanour and friendly composure made him a darling of many TV hosts. As an editor, I have sought Ouko's remarks on numerous situations and referred many of my colleagues to him for answers to complex issues. And he was always glad to explain the phenomenon that seemed mind-boggling to the majority of us.
On a personal level, Ouko would call at dawn and talk to me in finest Gikuyu and ask that we meet at his favourite spot at the Norfolk Fairmont hotel for a cup of tea after work in the evening.
We would chat for hours and make fun of political shenanigans even as he shared wisdom on how society responds to different situations. No topic under the sun was taboo for this former student and his lecturer during those cherished encounters.
Of course, his political affiliations and history made listening to him more interesting and I would get snippets of a man who knew what he wanted in life and was not afraid to go for it. He shared his thoughts on how President Uhuru Kenyatta, his deputy William Ruto and ODM leader Raila Odinga would react to any situation politically. He had choice words for each of them and oftentimes he was right.
On social media, many have described him as an empathic lecturer who had no qualms making friends with presidents, senior politicians, business moguls and the high mighty. Ouko also had time for the lowly in society and just about anyone he could strike a decent conversation with. He was a good human being and passionately loved people and wanted to see all problems facing humanity solved.
It is unfortunate that the ever-smiling don I could call my buddy has been taken out by a condition that now demands social distancing, avoiding handshakes or hugs, which form the basic forms of human interactions.
However, the brave don, who was not afraid of the inevitability of our short existence here on earth, will be in the good company of a pure breed of modern-day sociologists such as the founders of the course including Max Weber, Karl Marx, Emile Durkheim and August Comte. Go well, Wuod Homa Bay!
-The writer is Revise Editor at The Standard