Covid-19 should not hurt maternal health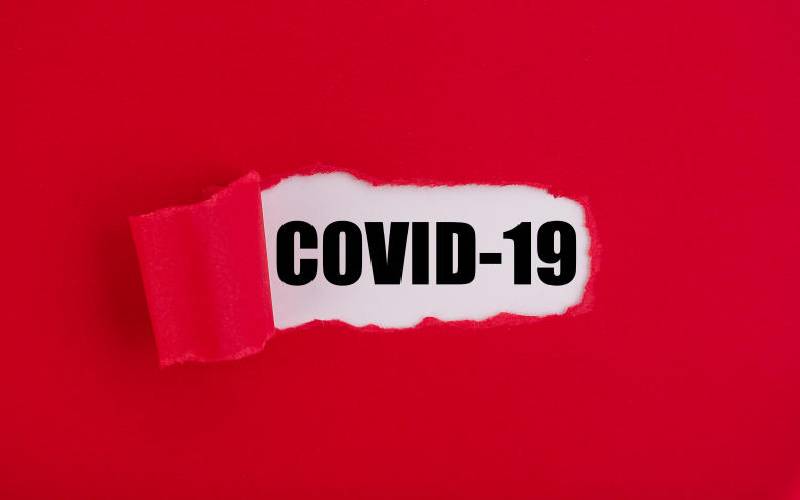 What will be the impact of the Covid-19 pandemic on our healthcare system? Will the provision of maternal and child services be affected as the response to the pandemic monopolises and depletes limited health resources? What are some of the health systems and community strategies countries can take now to forecast and prevent possible negative consequences?
Currently, the African continent remains the least affected by the Covid-19 pandemic. However, significant increases in the number of cases have been observed. These numbers are expected to rise in the coming weeks. It is, therefore, critical for all countries to quickly transition from preparedness to response, scaling up diagnostic capacities, training health workers, and strengthening health systems and surveillance in communities.
As stressed by international health bodies over the past few months, ensuring the healthcare system continues to function is paramount in global health responses to the pandemic as facilities may and will need to respond to a surge of patients requiring care.
There are currently fears that health systems in Africa, particularly those of the poorest countries, will not sustain additional pressures from increasing numbers of Covid-19 patients. Those fears are worsened by media images of overwhelmed health systems in developed countries, with some experts predicting already gloomy or catastrophic scenarios.
A number of countries on the continent have registered important gains in improving maternal and child health in the past two to three years, with few countries now on the right path to achieve SDG 3 goals: reducing maternal mortality ratio to less than 70 maternal deaths per 100,000 births, and neonatal mortality to at least 25 or fewer deaths per 1,000 births by 2030.
Success stories like Rwanda show that key ingredients for success are increases in the coverage of skilled deliveries, immunisation and family planning through careful investments in the health workforce, infrastructure and strong community involvement.
Potential scenarios through which the health system response to Covid-19 in African countries will affect maternal and child health include crowding out of services with rising cases, diversion of health workers, reprioritisation of resources for maternal and child health services, and a lack of proper guidelines to continue 'safe' delivery of services at health facilities and communities.
To avert maternal and child deaths, women need to have access to appropriate and quality care along the continuum of care; before pregnancy (family planning services), during pregnancy (antenatal care), birth (skilled delivery), the immediate postnatal period (postnatal care for mother and baby) and childhood (exclusive breastfeeding, case management of pneumonia, and measles immunisation).
Critical gaps currently exist, particularly for access to antenatal care (4+ and 8+ visits), skilled attendance at delivery and postnatal care within two days. The gaps are significantly higher among the poorest women. In countries like Cameroon, Guinea, Mali, Niger and Nigeria, less than 20 per cent of the poorest women benefit from life-saving skilled deliveries. All these critical services require women to visit health facilities in most countries.
Additional vulnerability
The Covid-19 pandemic in itself brings along potential additional vulnerability along the continuum of care, making the need to seek and receive appropriate care more crucial for women and children. Although the evidence is still not clear if pregnant women have a greater chance of getting sick from Covid-19 than the general public, it is a fact that changes in pregnancy increase risk of some infections.
It is also known that pregnant women are at a higher risk of severe illness if infected with viruses from the same family as Covid-19. Evidence also shows that although symptoms are generally mild, young children and infants are vulnerable to Covid-19 infection.
Evidence from the Ebola experience is clear about significant negative impacts on maternal and child health care seeking behaviours during epidemics. The Ebola epidemic led to significantly fewer institutional deliveries, fewer women achieving at least one antenatal care visit, and significant reductions in the level of all vaccinations (polio and tuberculosis being the worst affected) in Guinea.
As most African countries move into partial or total lockdown in efforts to contain the transmission of the disease and flattening the curve, it is critical to put in place measures to ensure pregnant women and children can continue to safely access care when needed.
This includes putting in place guidelines and safety measures for continuous provision of maternal and child health information for disease prevention and care seeking at households by social mobilisers and community health workers/volunteers.
Failure to implement such measures will result in higher percentages of foregone care for maternal and child health services and higher levels of complications and deaths. Maternal and child health gains will only be affected or reverted across the continent if we fail to maintain the health system and community strategy pillars on which those gains stand.
Some of the recommendations to prevent possible catastrophic scenarios include:
Assessing the preparedness of the health system to continue offering outpatient, inpatient and emergency care to all patients, not just to Covid-19 patients in the weeks to come.
Sensitising families on the need to continue seeking antenatal care, skilled delivery, and immunisation using traditional media, social media and community health workers.
Rethinking the framework of care provision for essential services, in particular antenatal care and immunisation. The strategy adopted for saving lives has been to push women and children to receive care at health facilities. Innovative models of care delivery at home without pressure on limited health personnel should be considered.
Evaluating and learning. We learned valuable lessons from the Ebola epidemic. Those should not be ignored.
Dr Sidze is a researcher on maternal and child health at African Population and Health Research Centre