Airlines must join bid to conserve forests this decade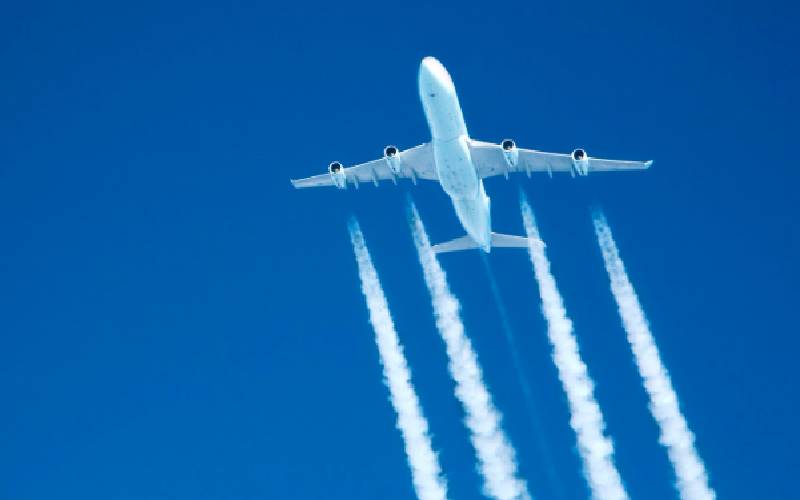 All around the world, people are flying like never before. According to the International Air Transport Association (IATA), 4.4 billion passengers flew in 2018. Because of this, nearly 82 per cent of available seats were filled. Many of these passengers flew directly to other cities because 22,000 city pairs are now connected by direct flights, which is double the 10,250 city pairs connected 20 years earlier in 1998.
This increased air travel has however come at a huge cost to the environment. In 2019, a study by the International Council on Clean Transportation (ICCT) revealed that carbon dioxide emitted by commercial flights rose by 32 per cent from 2013 to 2018. This was 70 per cent faster than previous predictions by the United Nations. This drastic increase in emissions was similar to construction of approximately 50 coal-fired power plants.
It was, therefore, a welcome development when IATA's Director General and CEO Alexandre de Juniac made a commitment in 2019 that from 2020, the aviation industry would cap net carbon emissions growth. To put it simply, the commitment was that from 2020, the planes would fly in a way that harmed the environment less. 2020 is here, so we must now hold the aviation industry accountable. During this 20s decade, the aviation industry must fly into a greener future, particularly because more people will board flights. This will leave our skies swarming with more flights and our atmosphere choking with more carbon emissions.
Although Africa's share of the billions who flew in 2018 was only two per cent, we are the most vulnerable to climate change. Evidently, the pollution resulting from increased flights doesn't respect continental boundaries. This further reinforces the need for the aviation industry to drastically step up its conservation initiatives in Africa. It can no longer be business as usual. This new decade, airlines must put forth new, radical and enforceable commitments to fund conservation in Africa and globally. They can never pretend to return profits in their books when they have messed big time on the environment.
Indeed, the environmental cost of the global warming that the aviation industry is contributing to can now be seen in increasingly grave fashion. The World Meteorological Organisation reported that July 2019 was the hottest month in recorded history. It is therefore no accident that in Australia, forest fires have been spreading with ferocity. In South Wales, bushfires have burnt down an area that is sixty times bigger than Nairobi! Record-breaking high temperatures and months of drought have fueled these fires.
This increasing heat has been the norm in the United Arab Emirates, where the Government has been making artificial rain since 2010. Yet here in Kenya we have been experiencing such excessive rain that resulting floods have claimed lives.
It is clear that a changing climate, partly fueled by the aviation industry, is leaving death and destruction in its trail. That's why it cannot be business as usual. Against this bleak backdrop, this 20s decade will demand a radical shift from the usual ambiguous climate change activism to concrete climate change action.
As such, Kenya Airways, the Pride of Africa, must now become the champion of Kenya's conservation by fencing all major forests in Kenya this decade. Forest fencing is a proven shield against illegal logging, charcoal burning, poaching, bush-meat hunting, snaring and encroachment. Construction of the 400km Aberdare Forest electric fence took twenty years from 1989 to 2009. If Kenya Airways is to finish constructing fences around major forests in this country, they must start tomorrow. They should mobilise all the other eighteen members of the Skyteam Airlines network to join them in this critical venture of conserving Kenya's forests. Revamped forests will play a bigger role in fighting the climate change that these airlines are exacerbating.
In 2018, Emirates served 302.3 billion passengers. Between 2018 and 2019, Emirates Airline made Sh64 billion in profits. This is no surprise given that Emirates is the fourth top-ranked airline globally. Such top airlines must now be legally required to give a designated percentage of their profits to conservation efforts, fencing of existing forests is a sure bet because forests act as carbon sinks. As a matter of fact, because this must be an action-oriented decade, I suggest that top airlines like Emirates should fund tangible and measurable conservation initiatives that will triple Africa's forest cover. This can only happen when we think and act green.
– The writer is founder and chairperson, Green Africa Foundation. www.isaackalua.co.ke