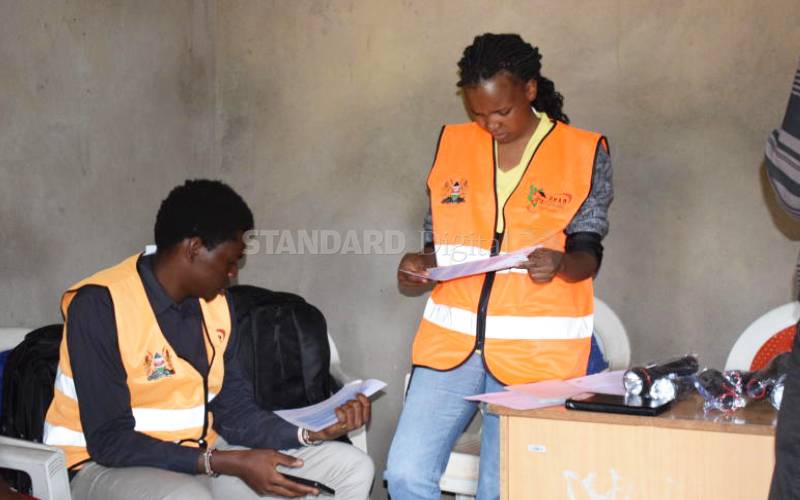 It is always a good idea to trust but verify. Therefore, we should be open about debate regarding the census figures released this week by the Kenya National Bureau of Statistics (KNBS). As of this year, Kenya has a population of 47.6 million, up from 38.6 million in 2009. The gist of the census results is that we are not at 50 million yet. The other major implication of the results is that the 2009 count was bungled, with an over count very likely. Of course, we already knew that some parts of the country had their numbers padded. But now we have official confirmation of the same. Kenyan leaders of all stripes were quick to react to the figures. Most of the reaction of the base variety, with old men who should know better lamenting the fact that the census results under-reported the virility of members of their communities. Others pointed fingers at imaginary enemies out to get their communities. There was little discussion about the demographic and policy implications of the census results. Next will come the big political battles over the redistricting of National Assembly constituencies in line with the geographical distribution of our population. And most certainly, the focus will not be about service delivery, but rather how to amass as much political power as possible. Politics aside, it is worth considering the policy implications of the census results. It is encouraging that we seem to be in the middle of a demographic transition. Our population is growing at a decelerating rate. This is primarily due to the ever-shrinking size of the typical Kenyan family. The figures also raise questions about morbidity in the country that should pique the interest of our demographers. For the record, my claims here should not be conflated with those of the "anti-overpopulation" brigade. My view on this is that Kenya, and the rest of Africa, is still terribly underpopulated. A bigger population means more brains to innovate and provide solutions to many of the problems facing our people.
SEE ALSO: No more encore! Empty pockets as mics go silent for entertainers
However, a bigger population also leaves little room for massive policy failures – like the ones we are currently used to. Therefore, it is important to ensure our continued population growth is accompanied by improvements in the quality of human capital and government provision of essential public goods and services. Only then will we reap the demographic dividend of having an ever-larger larger population. Moving forward, Kenya's ongoing demographic transition will continue to be influenced by specific incentives provided by the labour market. More and more Kenyans are attaining higher education, moving to urban centers, marrying later in life, and taking on time-intensive professional obligations. The result is a natural inclination to have fewer children. We should therefore expect Kenya's population to increase at a decelerating rate with increasing urbanisation rates. There is no magic or conspiracy theory behind this. Just a plain old case of people responding to economic and social incentives. Which brings us back to our political leaders. A number of those that reacting in ways unbecoming of their stature are leaders of county governments. These men and women have been making policy for their constituents, without having a clue of how many people they serve! The implication here is that they view Kenyans not as citizens deserving of government services, but merely as vote banks in the service of venal and incompetent ethnic chiefs. Shame on them all.