Let women be, village trips are hell on earth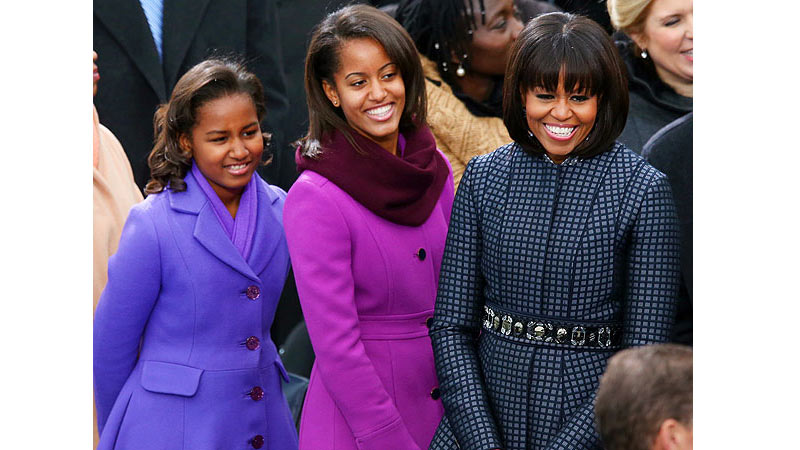 Barack Obama has come and gone, this time without the public holiday, the fanfare and State dinners. Just like last time, Michelle and her girls were conspicuously absent, preferring to visit Serengeti and party with Beyoncé.
Michelle's absence had Kenyans talking, with some coming up with funny memes that said, Barack Obama is facing the same challenge African men face… spouses refusing to accompany you to your ancestral home.
This fight for visits to the ancestral home is a common thread in most African households since men like to take their wives home to the village to demonstrate that they have settled down and are successful family men.
Pressure is usually at an all-time high during the festive Christmas season. Some wives recognise the value of such visits in maintaining family unity and harmony and so put up with the pilgrimage to the village. Such wives are however in the minority, because majority of spouses stay put, opting to remain behind in the city and to let their men battle the village trip on their own.
Men claim not to understand why women hate these village trips, so today we offer them a few ideas as to why. Let us start with the fact that most so-called village houses are huts at worst and corrugated iron at best.
Living in such houses even for a day feels like punishment for women who have become used to the trappings and comforts of living in the city. It sometimes means having to spend endless hours fighting off strange insects or dealing with eerie sounds that are magnified due to the absence of power. It also means having to forfeit simple comforts like microwaved food or a chilled drink.
Most women put the bucket shower days behind them when they left high school - but often, trips to the village become harsh reminders of how rough life can get and how damaging village life can be to those beautiful acrylic nails, weaves and braids.
Simply put, most village or shags residences feel like torture after the comforts of the city. It defies logic that after working so hard all year long, women can of their own volition choose to go live in squalid conditions.
What men do not know is that a woman's visit to her husband's village often feels like an extended examination period. The woman must deal with never-ending appraisal and critiquing from her man's relatives and villagers about everything.
In the village everything she does is judged harshly - be it the length of her dress or the way her behind moves when she walks. Woe unto her if her children and husband are too skinny, badly behaved, or unfamiliar with the local dialect or family tree: she will have to take the blame for the sad state of affairs.
Folks in the village are not known to stay mute about their sentiments, so the woman must put up with live feedback, which could be anything from nasty stares to venomous verbal assaults - dealing with the village moral police is not easy.
Most women know that their stay in the village is dependent on the number and nature of women in her husband's homestead. Her stay will be blissful if her mother-in-law and her sisters-in-law like her: her stay can also be hell if she does not toe the line. To gain favour with the female passé and especially with the matriarch of the house, the woman has to transform herself depending on the time of day and day of week.
Come morning, she is expected to diligently toil the fields and come evening, she must labour over the stove. When Sunday rolls over, she must be seen serving in the pulpit. All this constant need to please can drive any sane woman mad, and it is no wonder that most women would rather stay away and spare themselves the misery.
What makes the trips to the village such horror is that some find immense pleasure from retracing their roots. They become complete villagers preferring to visit their old haunts, doing the same old things they used to do, like bed the local beauties, catch up on local gossip and down copious amounts of local brew. Most of them choose to ignore or downplay the afflictions their partners are going through. Any attempts at complaining are viewed as slay queen diva with obsessive demands.
Many men fail to comprehend just how uncomfortable the sting of firewood smoke is, or how difficult long drop squats can be or even what damage water fetching trips cause to skin and nails.
Since this lack of empathy is lacking and rarely forthcoming, it is no wonder that women avoid the village trip altogether. Perhaps the best way out is to let women be, those who want to go to the village should be allowed, those who do not want to should be let off the hook.