Obama returned to changing home but are we alive to this?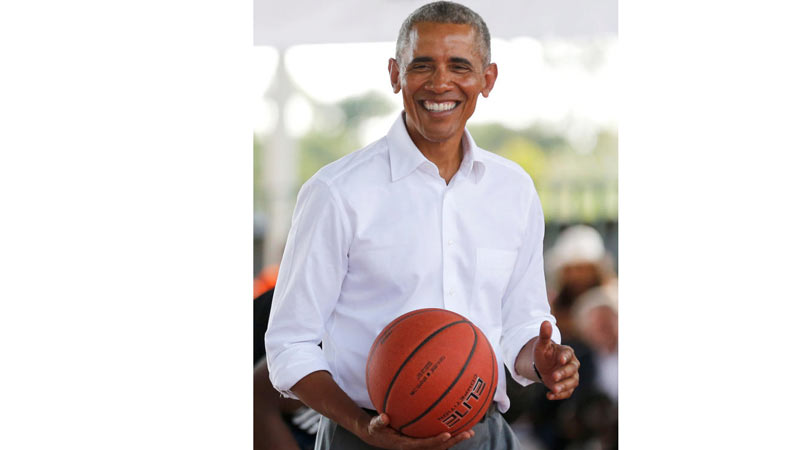 Earlier this week, the most famous member of the Kenyan diaspora, the self-titled first Kenyan-black-American President, returned to the land of his father.
This was Barack Obama's first visit to Africa since stepping down as President and his first visit to Kenya since 2015.
All of us who have ever spent prolonged periods of time abroad can imagine how he felt as he landed at the Jomo Kenyatta International Airport. The warmth of being home. The anticipation of meeting family members, and of course, the familiar sights and smells that tell you that you are back.
But beyond this familiarity, I imagine Obama would have been surprised by what he saw. A lot has changed in the past three years.
The Kenya Obama last visited, in July 2015, was a country beginning to gear up for the next round of presidential elections, with battle lines already drawn between the competing parties. It was a Kenya still reeling from the shocking Garissa University College attack which killed at least 140 people and wounded 65 others.
It was a Kenya in which corruption was rampant and unchecked. In fact, Obama during his speech to Kenyan students in 2015, stated that corruption is costing Kenya 250,000 jobs each year, "because every shilling that's paid as a bribe could be put into the pocket of somebody who's actually doing an honest day's work."
In fact, so great were these challenges that Obama described Kenya as being "at a crossroads, a moment filled with peril, but also enormous promise."
The Kenya Obama visited last week has made progress in each of these areas. After a tense 2017 election campaign, the handshake between President Uhuru Kenyatta and Opposition chief Raila Odinga has ushered in a new dawn in Kenyan politics.
Whether it becomes full-on peaceful cooperation, or simply a temporary détente, remains to be seen, but the signs are good. Certainly the 'Building Bridges initiative' for national dialogue is an extremely positive move, recognised by Obama himself, who pledged his help to support the dialogue.
On the security front, the past three years have certainly been much better, and Kenya now is safer than at any time in the past two decades. The three years prior to Obama's previous visit saw three major terrorist attacks, in Westgate, Mpeketoni and Garissa, as well as dozens of smaller incidents.
In contrast, the three years since have seen a sharp decrease in the number of incidents, and while we cannot be complacent or let our guard down, the situation has certainly improved.
On the third point raised by Obama, corruption, there has also been significant movement. Wary of the corrosive effects of corruption on our economy, with some estimates that it accounts for over 10 per cent of our national budget, Uhuru has made the fight against corruption a key component of his second term agenda.
In fact, in a lot of ways it has become the central pillar, with his legacy largely dependent on his success on this endeavour.
And so far, the signs are good. He has ordered polygraph tests for procurement officers, vetting of all procurement heads and the publication of tender details, and lifestyle audits for all public servants, in which they will have to account for their assets.
Crucially, he has sent a clear message of the importance of these measures by committing that he and his deputy will be among the first to take the audit. This legislative effort is complemented by a more resolute approach to anti-corruption enforcement, headed by his aggressive new state prosecutor, Noordin Haji.
Haji's 'take no prisoners' approach has led to the arrest and impending prosecution of dozens of leading figures from a range of government and public entities, sending a clear message that nobody is above the law.
As Kenyans, we can be extremely critical of our country and government, often for good reason. We should hold our leaders to account and demand the best. But sometimes, this proximity blinds us to the real changes taking place, and it takes an outsider, or in this case one of our brothers from the diaspora, to open our eyes.
Barack Obama returned to a different Kenya from the one he left in 2015, complete with positive momentum and a strongly upward trajectory. We have chosen the right path in the crossroads he referred to in 2015, and by his next visit, we will be well on the way to prosperity, security and a future free of corruption.
-The writer is an interior designer and a graduate from the University of Nairobi