Cartels the vehicles the corrupt use to swindle your money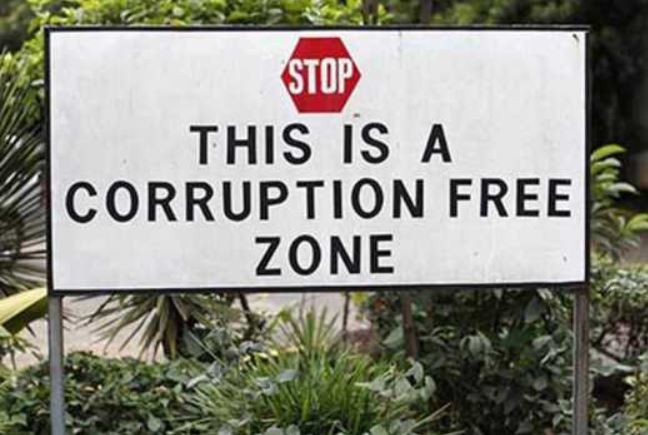 The other day I was engaged in a heated argument with friends over lunch on campus on the state of corruption in the country and the panacea for the same. The argument which turned chaotic and emotional in turns showed how hopeless and nonplussed Kenyans are becoming in the war against graft.
And then came in the banter: Shared frustration in a salary hit by inflation that hardly stretches the month. The bottom-line: Hard work does not seem to return its highly anticipated rewards. That's why research shows that young people have no problem evading taxes or taking a bribe and getting rich through "hook or crook". Honesty is the new vice in town.
All said, one thing which looks certain in Kenya's war on corruption is that unless we fight the intricate web and cartels involved, it's going to be a tough and rough ride for nothing.
For how does one explain the fact that, top officers at National Youth Service (NYS) are said to be part of the plot to defraud Kenyans in collusion with other people. Secondly, the lead investigator in the Sh9 billion NYS scandal has been dropped following allegations of business dealings and sexual advances on one of the accused.
Well-oiled cartel
Kenya has to admit that she has enough corrupt politicians, many institutions that are rotten to the core and many processes — from our examination system to purchases and awarding contracts to getting many normal things done — that only move forward through cheating, bribing and scamming.
This sorry state has led to economic decline and lack of job opportunities for the youth, leaving them disillusioned and cynical about their future.
Perhaps, this whole scenario is what led former Chief Justice Dr.Willy Mutunga to claim that Kenya was at war with mafia-style cartels run by corrupt politicians and business people in the country.
According to the retired CJ, the influence of the cartels is overwhelming, and if we don't fight them, we become their slaves.
A cursory look at the current corruption scandals at the National Youth Service, Kenya Power and Lighting Company, and National Cereals and Produce Board shows how cartels operate. In Agriculture, which is an important sector, cartels flourish as farmers struggle to make ends meet.
And, as usual, when their interests are threatened, by whoever, cartels just sit back and politicise the fight against them. Their network is good and oiled enough to fight back and win. And they are so efficient enough to devolve their functions to every part of country.
This craze where cartels decide when you get water in your home, if at all, to how much you pay for electricity, milk, fertilizer, and of course clean air to breath—coming soon —must stop. Ask the Governor of Nairobi who is fighting him and he will point you to city hall cartels. And all of us totally agree, as much as a politician, that Nairobi, the Capital city of Kenya is run by cartels. Counties follow suit.
Economic ruin
If you ask any honest Kenyan who has been in this country for a while why we have monumental challenges in the land sector despite ushering in a new constitutional dispensation more than seven years ago, they will tell you that a combination of state capture by cartels with a tight stranglehold on the land sector, lack of political will and a compromised political leadership is to blame.
This situation has led to vicious battles over land ending up in court, including audacious hostile grabbing of prime properties – particularly in Nairobi – by powerful and sophisticated cartels.
The result has been disastrous to the economy, affecting families and businesses and severely eroding confidence in the sanctity of title deeds and security of tenure. And we are busy calling on investors to invest more and more.
The education sector is not spared either; from charging more school fees than required ring leaders have had a field day capturing the education sector's testing and measurement network for their benefit. All the way up to universities have not been spared.
Clearly, cartels have made the fight against corruption look like child's play. Yet, cartels are composed of mystery nobodies who seem to have a hand in everyone's life, quite literally. No one knows them but everyone in some authority seems to be on their payroll.
And it looks like unless the country deals with the entire system, we are all here to stay.
Prof Mogambi, a development communication and social change expert, teaches at the University of Nairobi: [email protected]