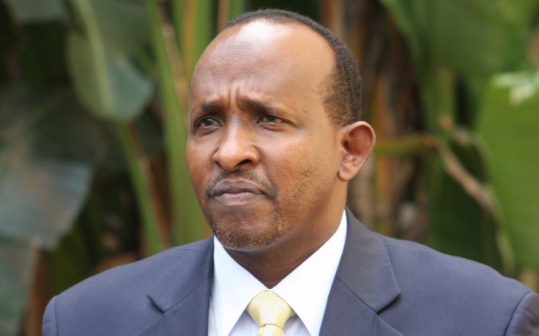 All indicators are that Uhuru Muigai Kenyatta will be validly re-elected the fourth President of the Republic of Kenya on Thursday with a projected 80 per cent first round win and having garnered at least 25 per cent of the votes cast in more than 35 counties.
Despite the fact that the above result will have significantly surpassed the constitutionally defined mandate set at the threshold of 50 per cent+1 of the votes cast nationally with at least 25 per cent from 24 counties; the Opposition NASA coalition seems to believe that their boycott of the election will erode its credibility and the legitimacy of Uhuru Kenyatta as president-elect. This cannot be the case in a country governed by the rule of law that clearly defines the threshold that constitutes a win and thus confers legal mandate upon a winning candidate.
The fact that the election is going to be held despite the absence or withdrawal of Raila Odinga is justification enough that Kenya is a respecter of the choice and right of others, as even not showing up to vote is an expression of the voice of the voter.
But is it credible?
In democratic parlance, we consider NASA's action as an abstention which is part of a long-established democratic tradition that does not however diminish the credibility of such an election or erode the legitimacy of the victor.
I have also heard arguments from certain Opposition circles that if certain parts of the country do not vote, then the President-Elect does not have a clear mandate.
It is important for NASA to note that Kenyan counties are not exclusive homogeneous tribal enclaves that represent only one tribe and the fact that voter turnout may be low in certain counties will not mean that certain tribes did not vote for the President-Elect.
It follows that when Kiambu, Nairobi or Thika votes, all tribes vote. Therefore, an argument that a low turnout in one corner of the country means that certain tribes did not vote for a president-elect is mischievous. Luos, Luhyas, Kikuyus, Kambas, Kalenjins or even Maasai can vote for Uhuru Kenyatta or any other candidates from any part of the country where they reside.
Uhuru Kenyatta enjoys the support of all the 44 tribes of Kenya and they will vote for him from anywhere including the diaspora.
Then there are those who argue that a voter turnout below 70% will also erode Uhuru Kenyatta's mandate. To them I wish to state as follows; Even when looked at from an international perspective; John Pombe Magufuli of Tanzania was elected in 2015 having garnered 58 per cent of the vote with a 67 per cent voter turnout while in Uganda Yoweri Museveni was re-elected in 2016 having garnered 60.6 per cent of the vote with a 67.3 per cent voter turnout. Their mandate has been questioned on the basis of turnout.
Donald Trump's vote
Other advanced democracies such as the US elected Donald Trump based on a voter turnout of approximately 55.5 per cent in 2016. The UK had a voter turnout of 68 per cent in 2017. Uhuru Kenyatta's anticipated 80 per cent win with an estimated 65 per cent voter turnout would therefore, by all measure, not only surpass the constitutional threshold but would also meet and in cases surpass international standards.
But most importantly, elections are a game of numbers. Being well aware of the high stakes in this election, Uhuruto have combed every corner of this country seeking votes and I'm sure these efforts will significantly increase voter turnout especially in their vote-rich strongholds.
In the August 2017 Election, UhuRuto garnered approximately 2.65m votes from Central Kenya and 2.8m from the Rift Valley totaling about 5.45 Million yet another 1.4m did not show up to vote from these two regions. On October 2017 it is estimated that the Jubilee party will retain their 5.45m votes and get at least another 1.3m of those that did not vote in August to turnout giving them a head-start of at least 6.75m votes from their strongholds alone.
If the Jubilee Party, then retained their August 2017 support levels thus garnering approximately 1.2m from Eastern, 300,000 from Coast, 240,00 from North Eastern, 280,000 from the former South Nyanza, 790,000 from Nairobi, 240,000 from Western and at least 50,000 from Nyanza, Uhuru Kenyatta would increase his vote tally from 8.2m in August to 10.1m. He will have garnered 80 per cent of the vote based on an anticipated 12.7m voter turnout (65 per cent).
Garnering at least 80 per cent of the vote based on a 65 per cent voter turnout in a repeat election will be a remarkable performance in the face of boycotts and threats of violence.
Numbers don't lie and by all standards this will be a clear and undisputed mandate for Uhuru Kenyatta from the Kenyan People.
Mr Duale is the National Assembly Majority Leader